We met up with Joella and Jimmy recently and I knew immediately that we were going to enjoy working with them!
Joella was bubbly and outgoing and her sweet fiancé Jimmy was incredibly kind and up for anything we suggested. As we chatted during the shoot we learned more about their story and it became very apparent that these two are perfect together. At one point Jimmy shyly admitted that he's been competing on American Ninja Warrior and we were blown away as they explained the training and dedication that goes into earning the title (seriously these athletes are fierce!)
As she beamed while bragging on her fiancé 's character and hard work, Jimmy shifted his gaze and smiled just as proudly towards Joella. They locked eyes and it immediately became obvious. He knew that titles and fame come and go but that his best and finest accomplishment was standing right next to him in a white lace sundress.
Congratulations Joella and Jimmy–we can't wait for your big day this fall!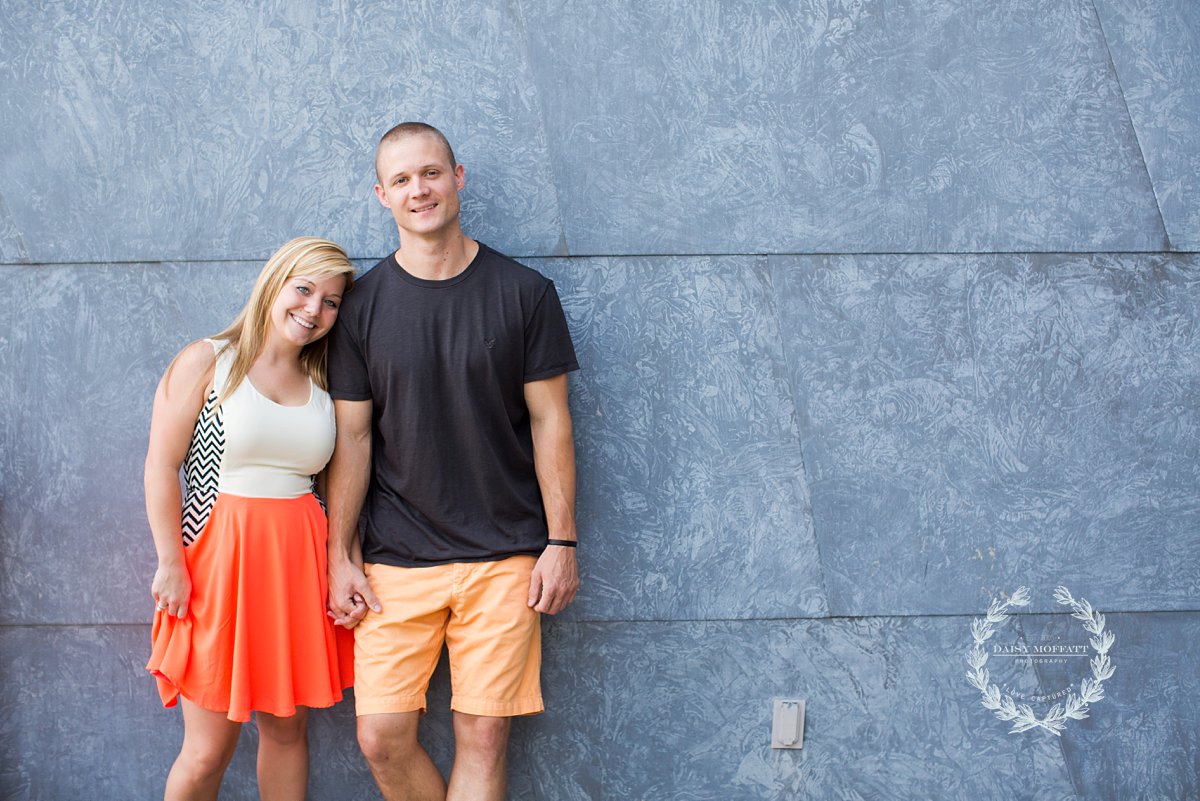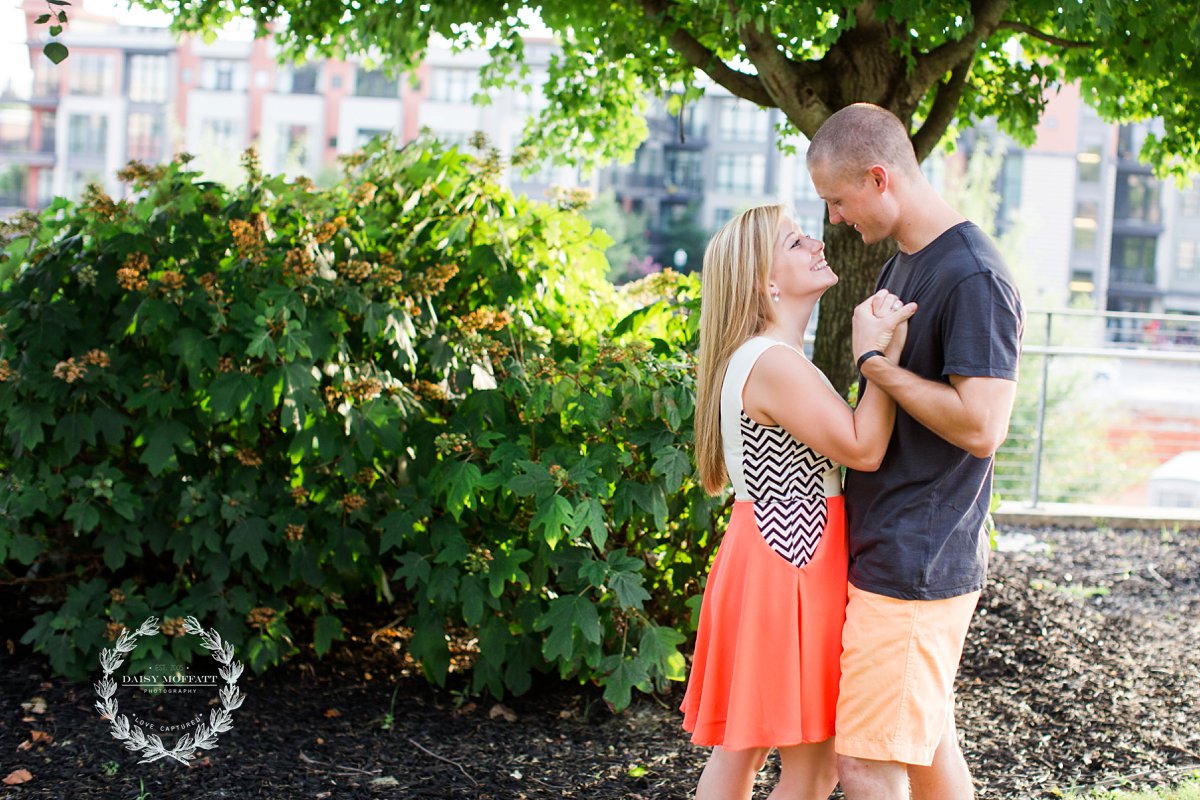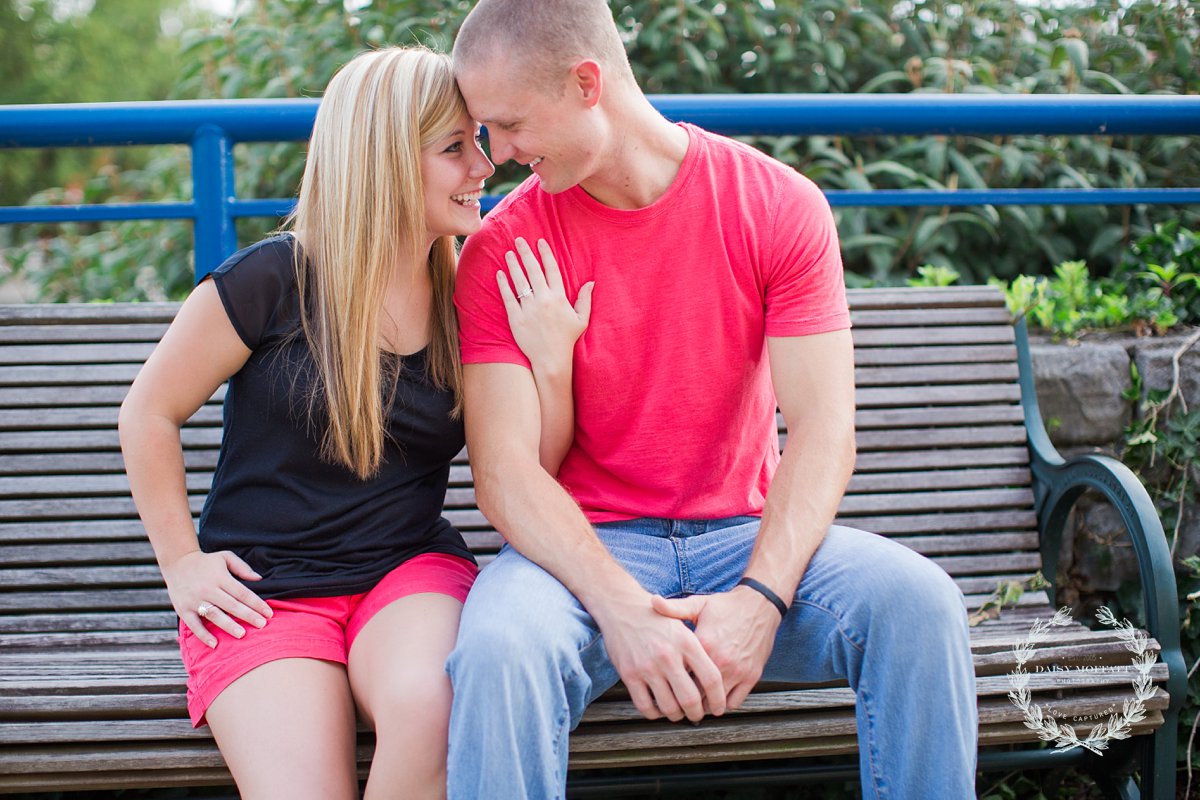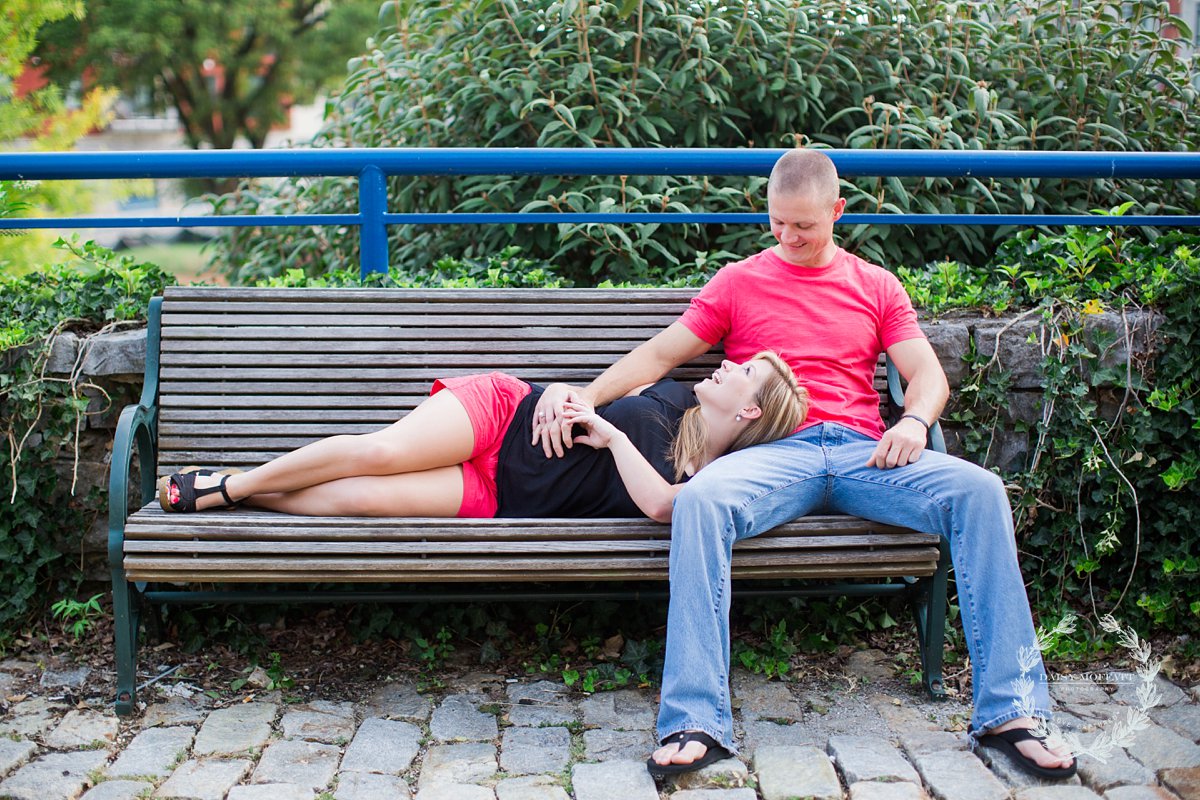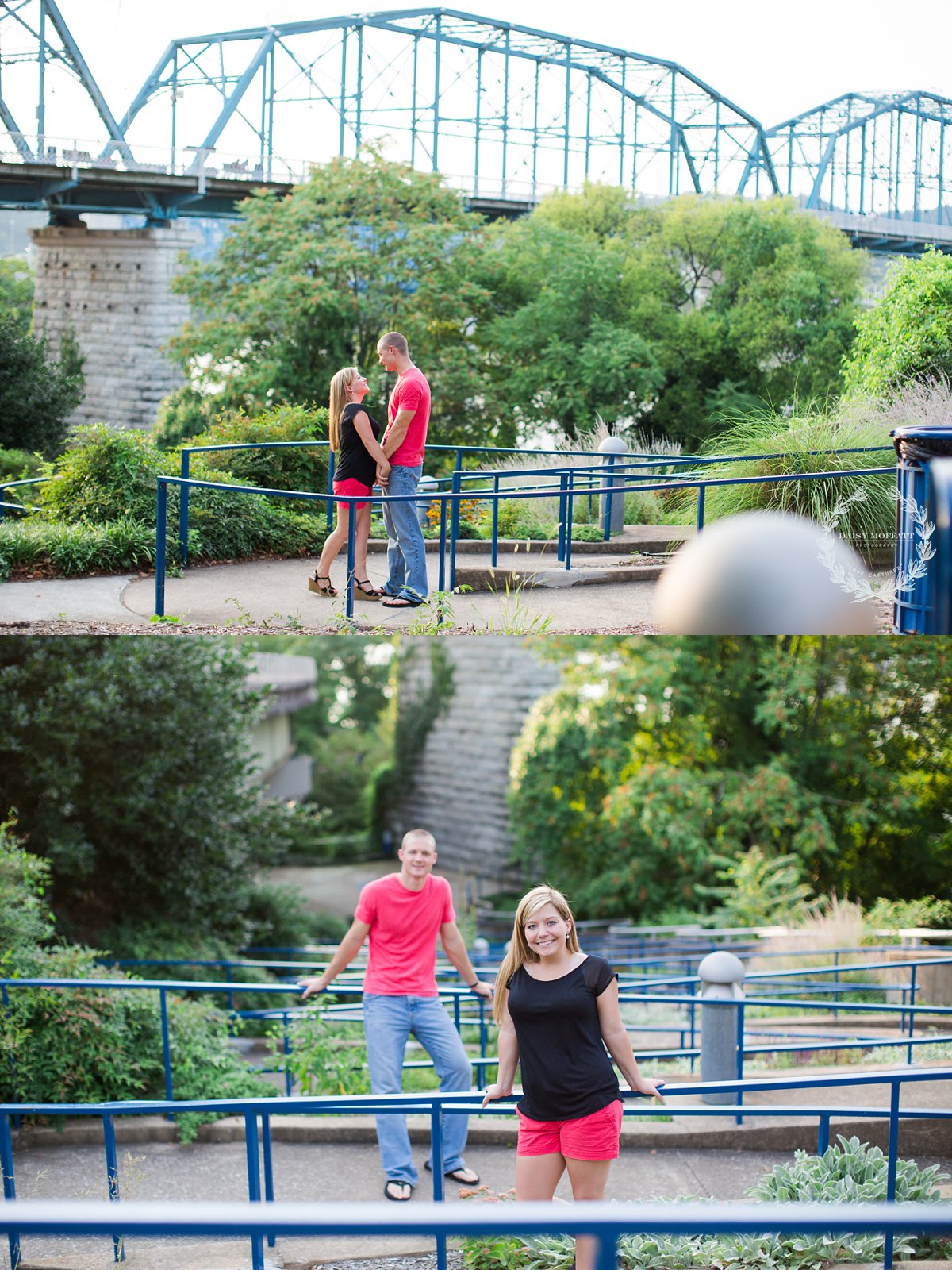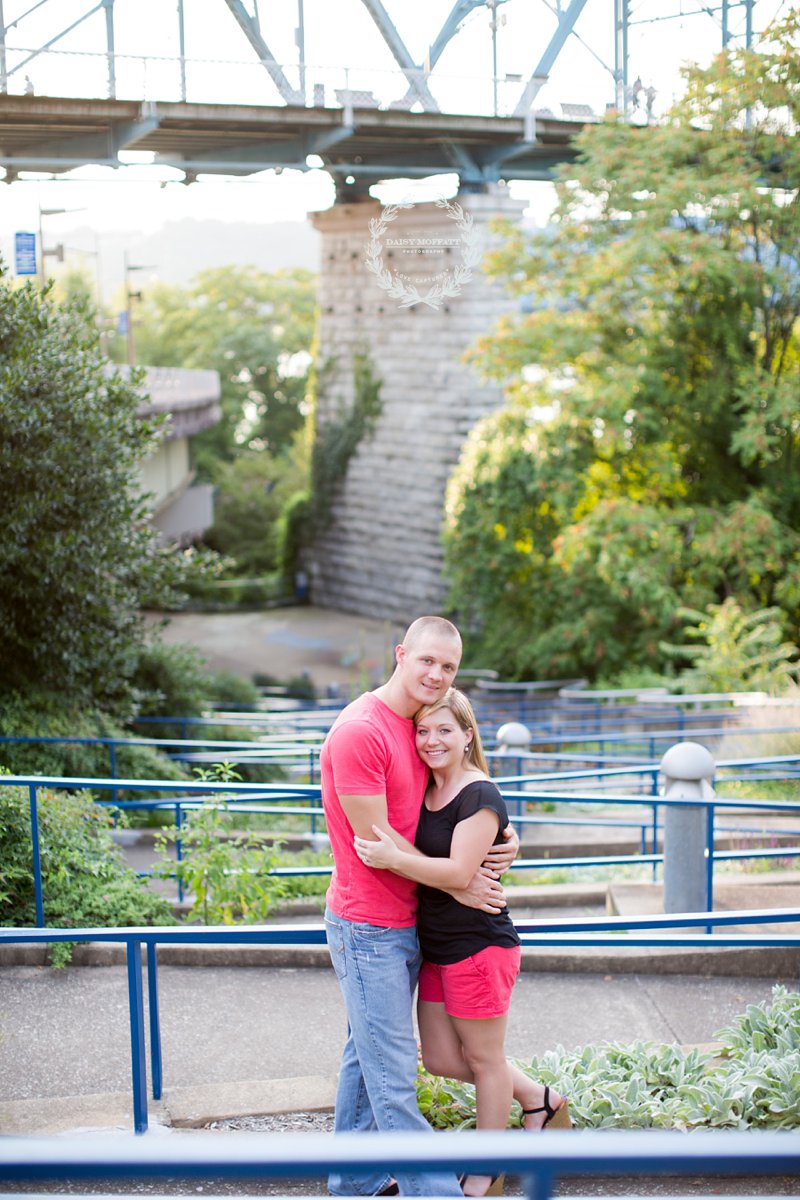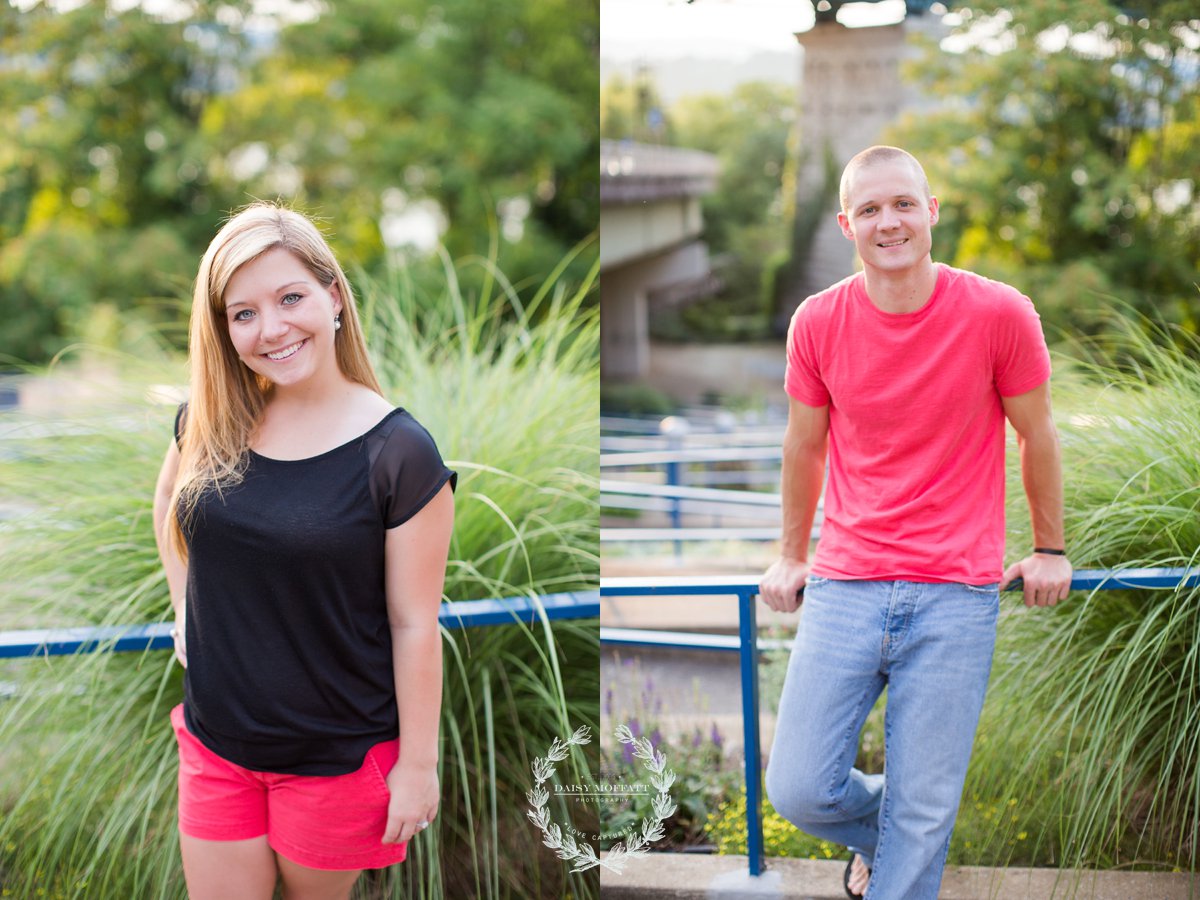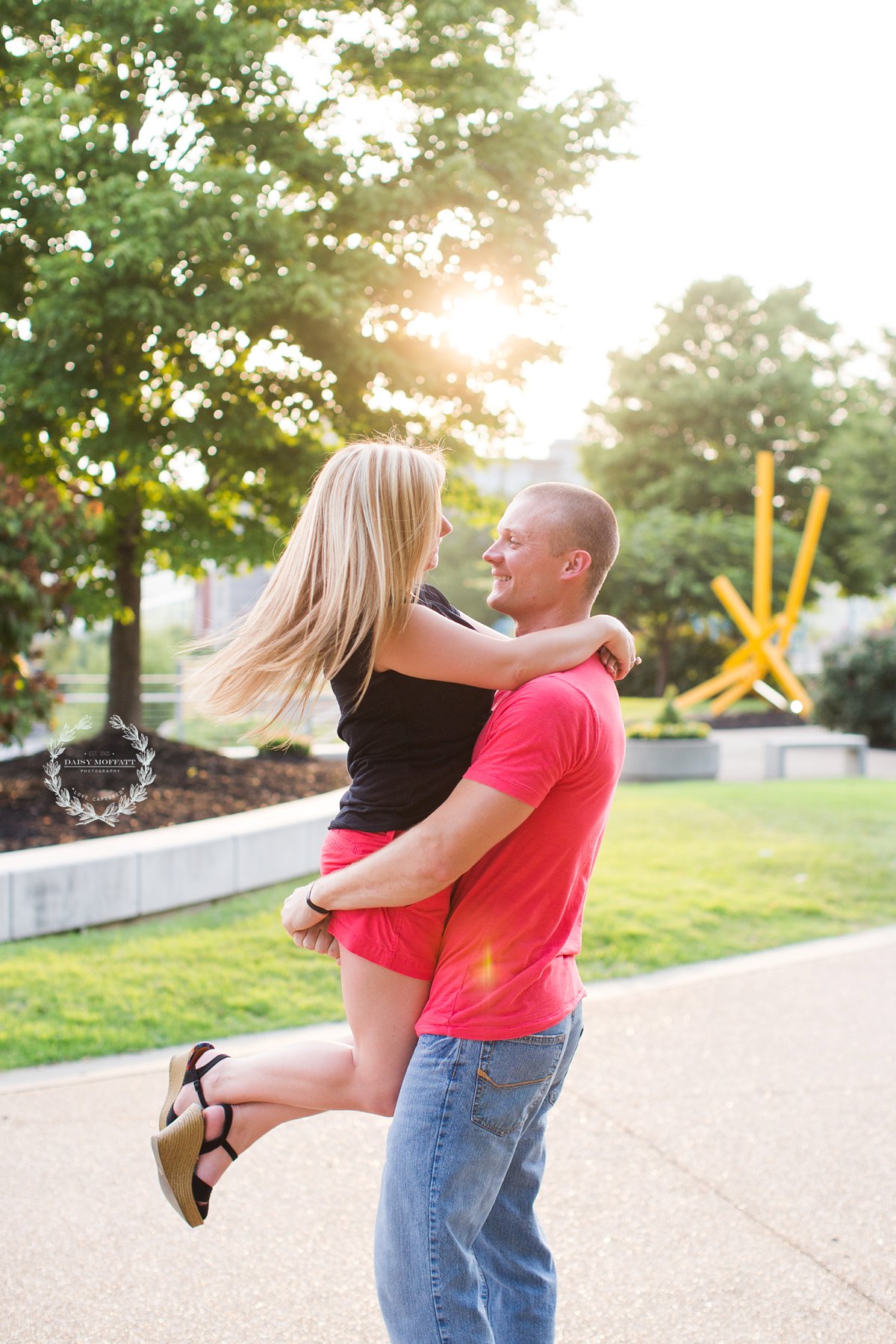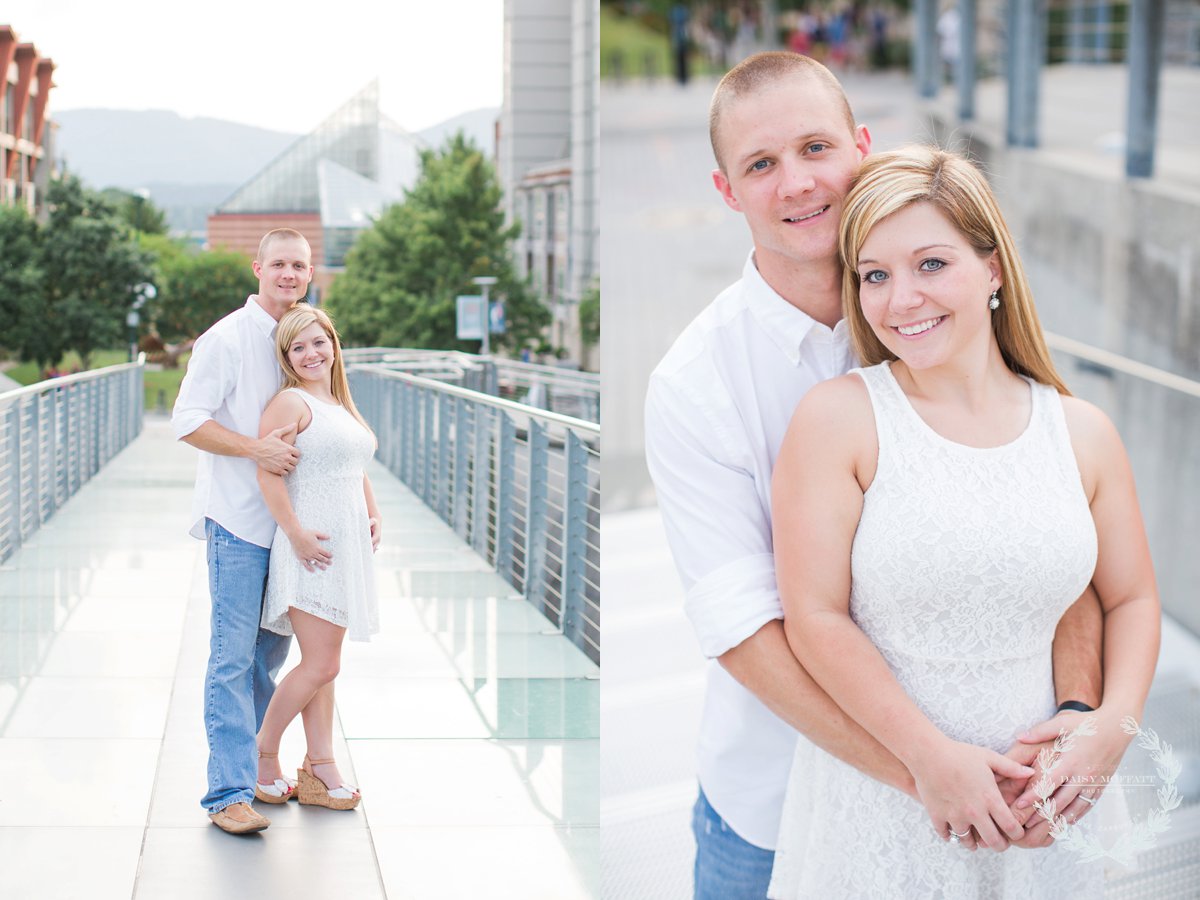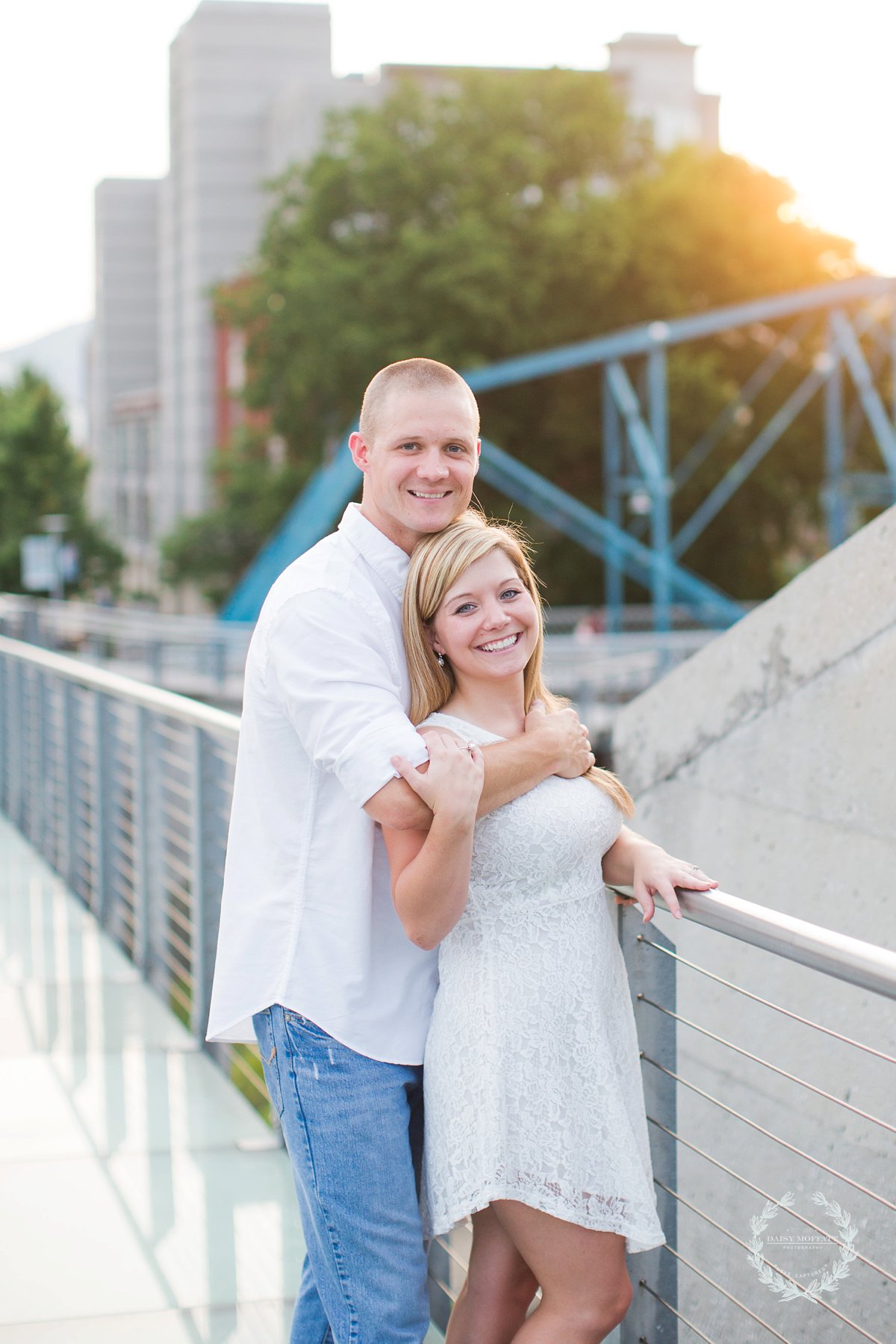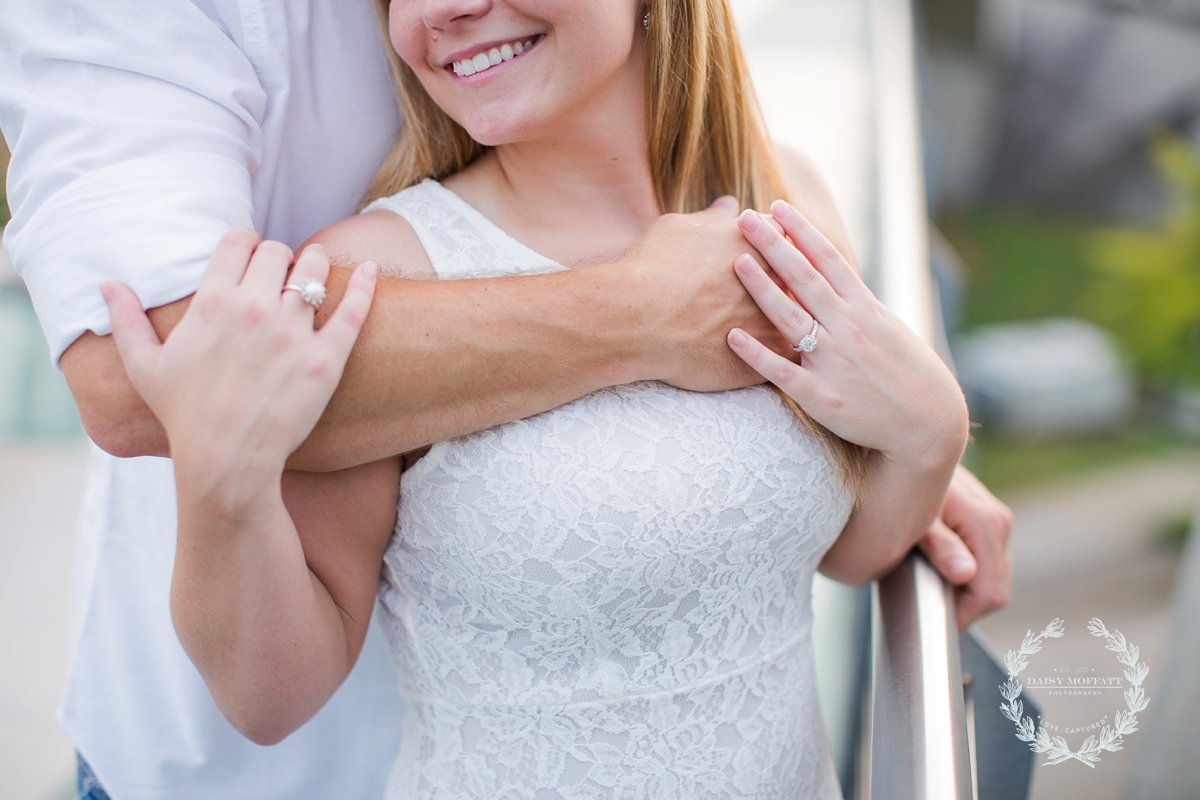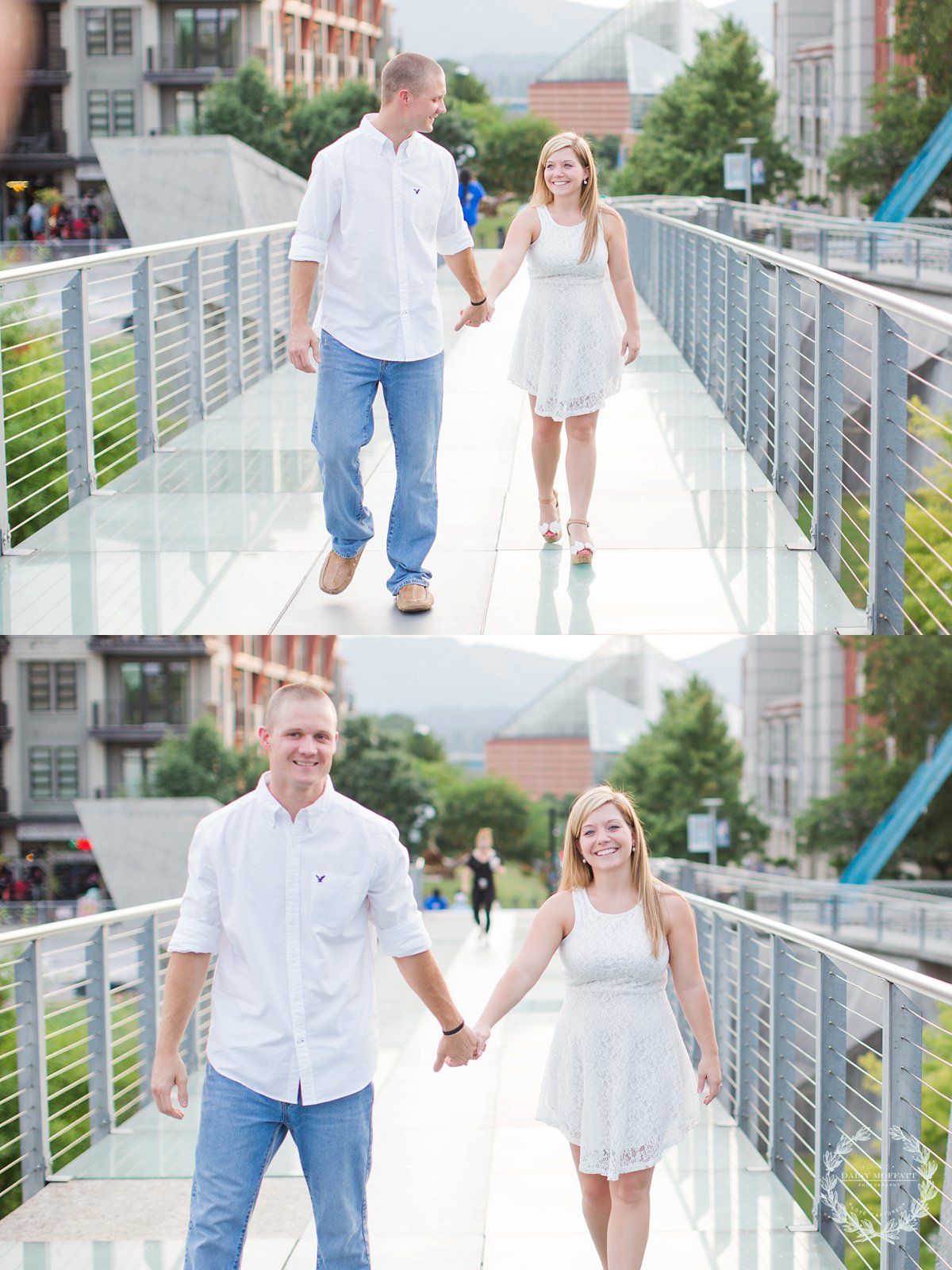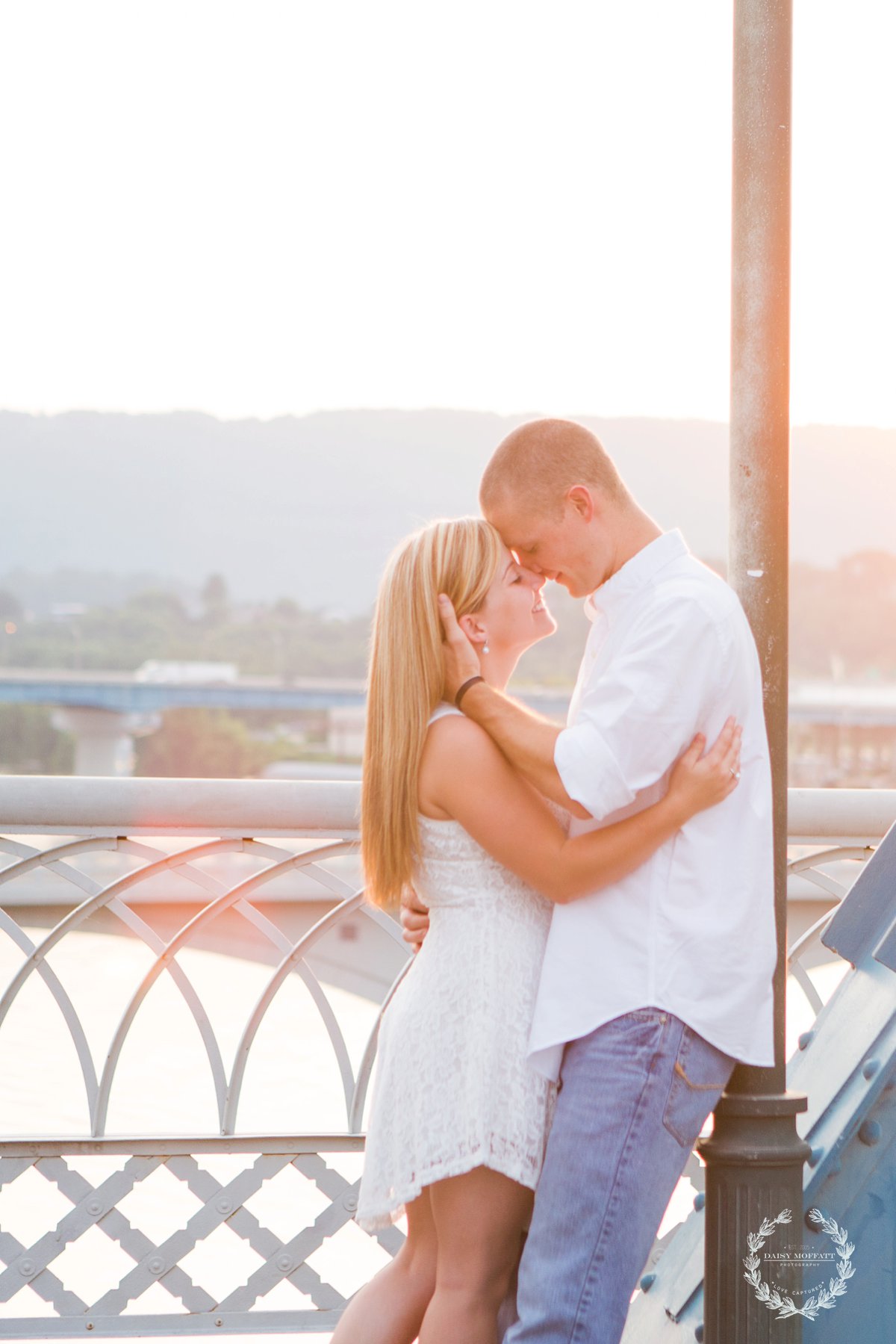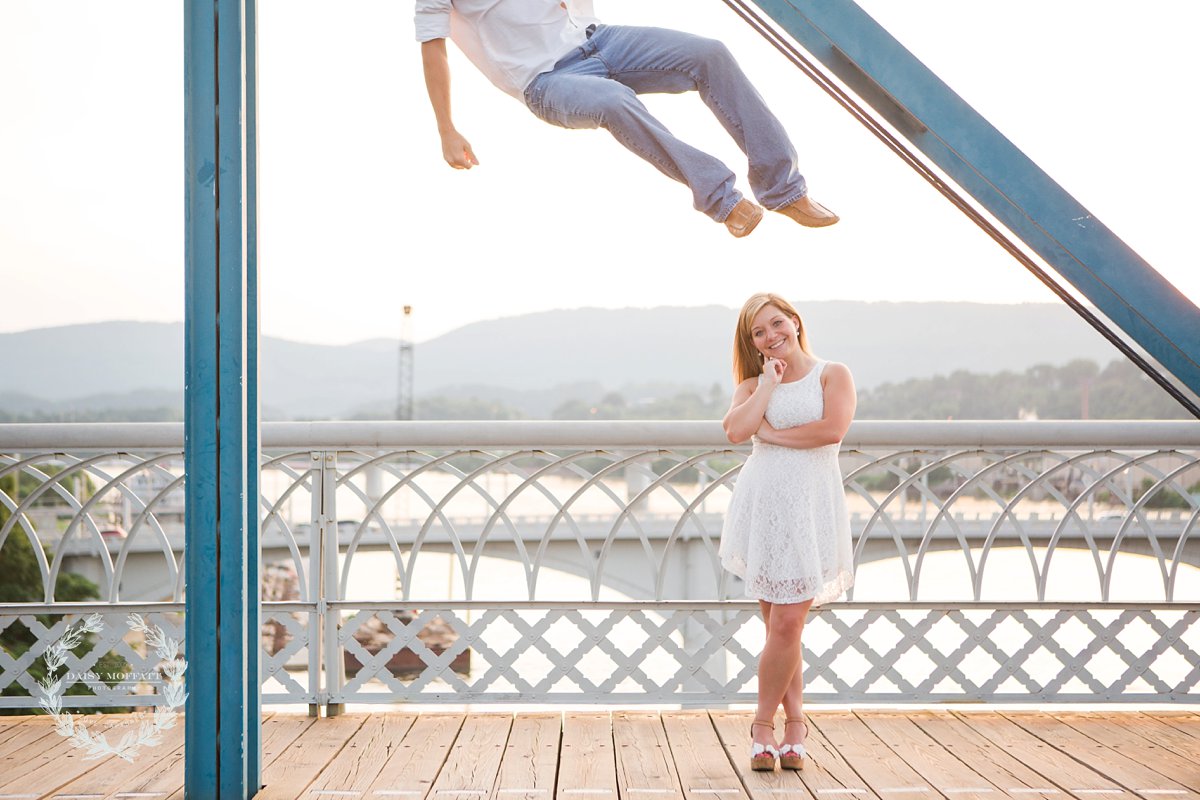 Jimmy is an incredible climber–we couldn't stop laughing when he scaled the bridge lol!