If you follow us on Instagram then you know that we love when a vision comes together.
Berries and Romance
When Mayflowers reached out to invite us to help style and photograph an editorial shoot I was over the moon–a relaxed yet elegant elopement with rich berry and cabernet colors in the woods? Mmm…yes please! With a week or two of planning we all met one rainy summer evening to collaborate with our ideas and gear. After about 2 hours of prep and obsessing over the weather radar we finally saw a break in the storms, loaded our cars and raced towards the mountain — rain shmain! This is why working with pros is so much fun, it takes a lot to knock us out of the game and we know that the work is always worth it.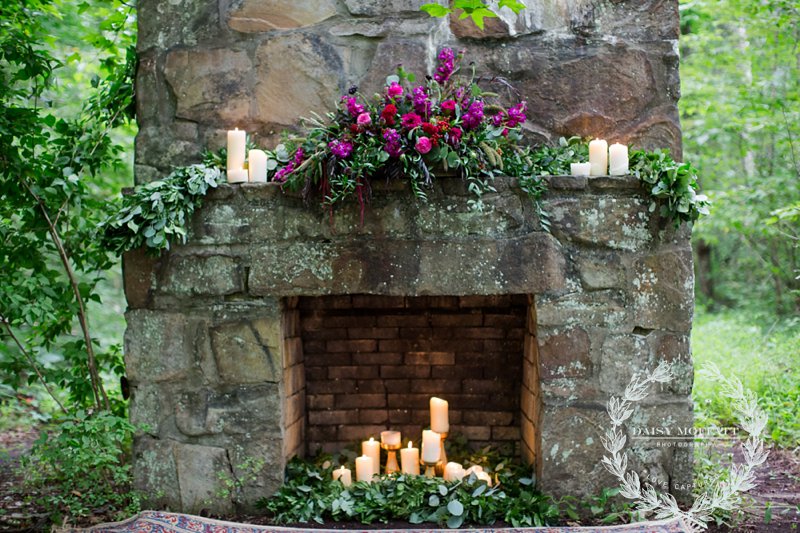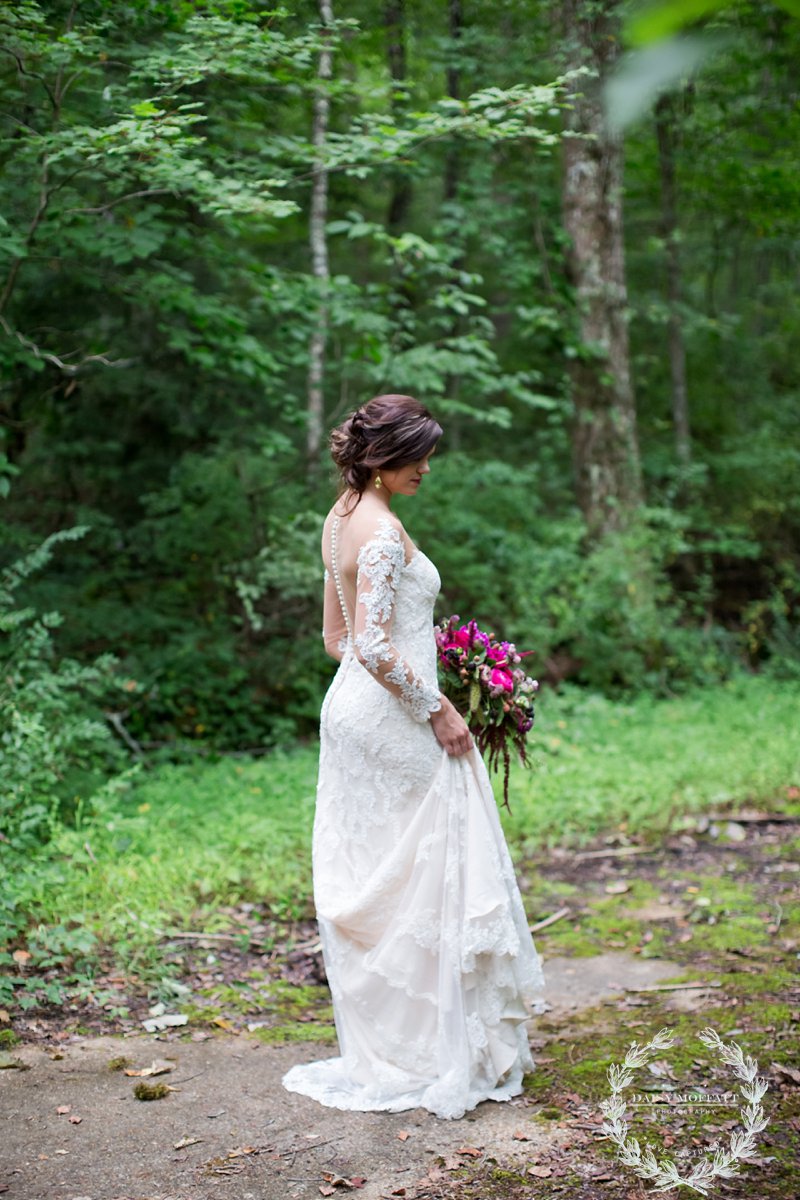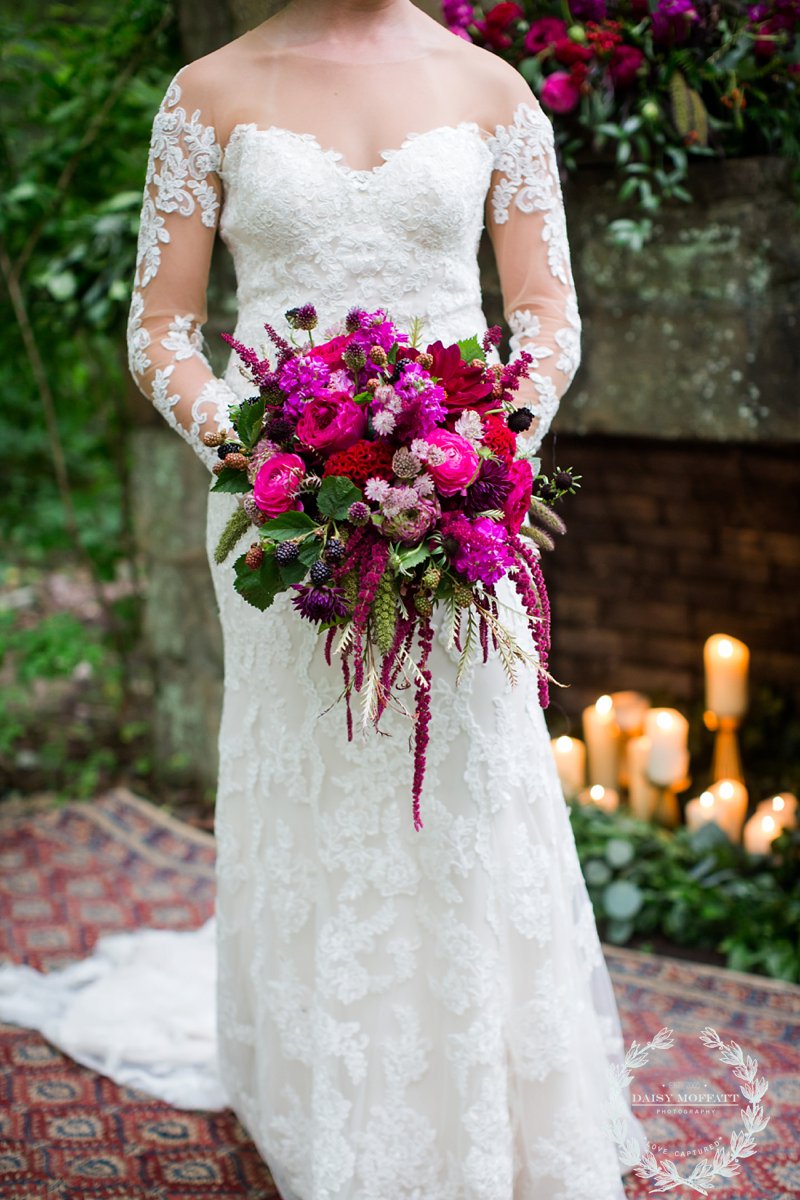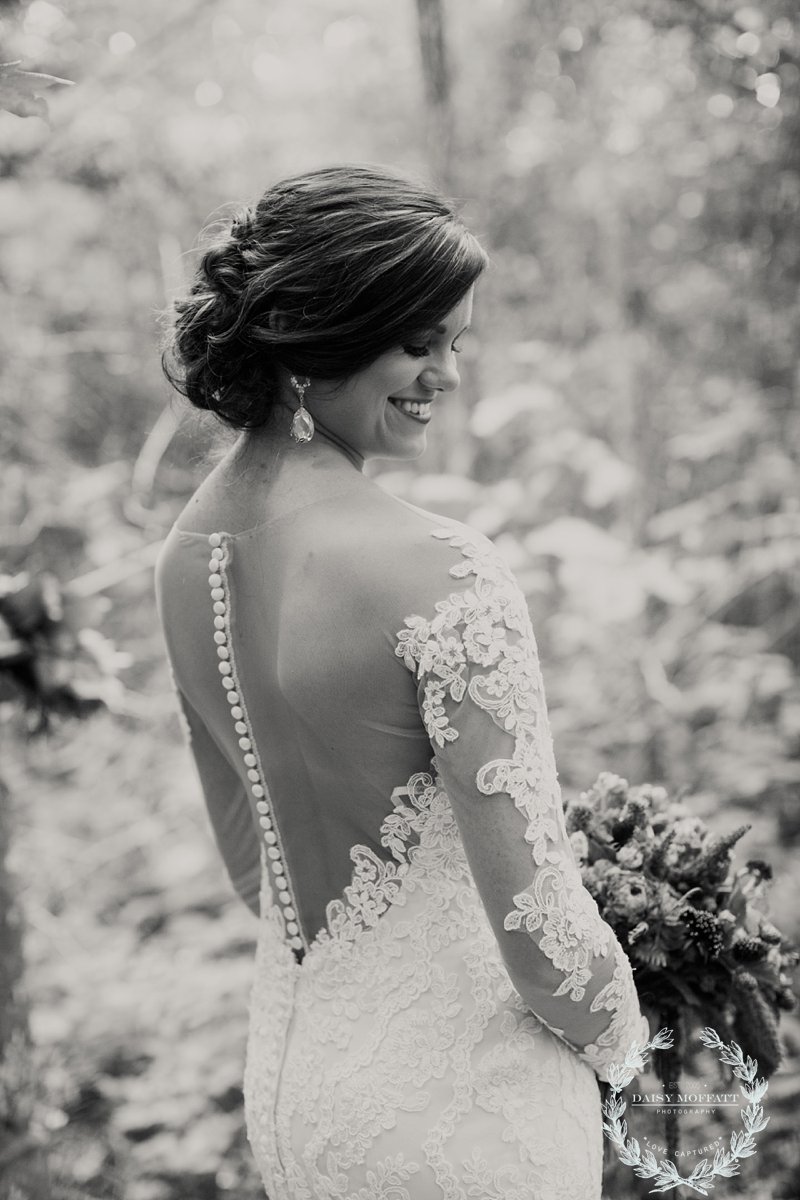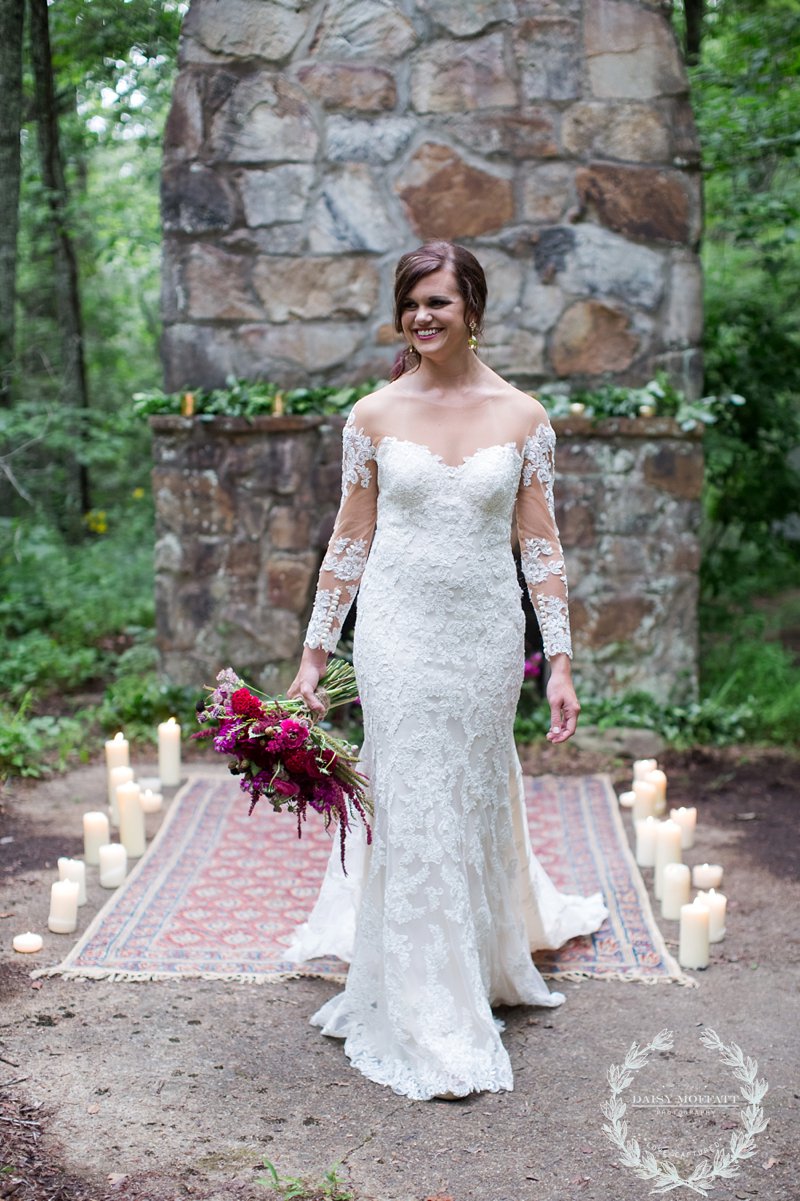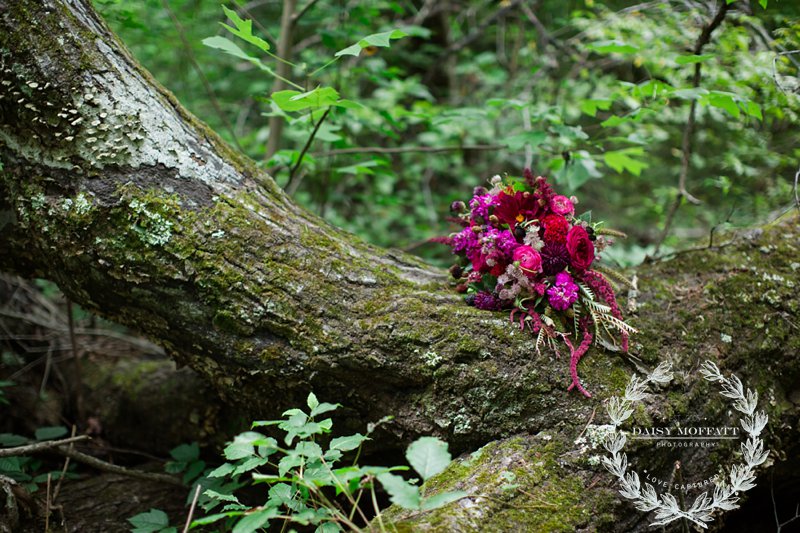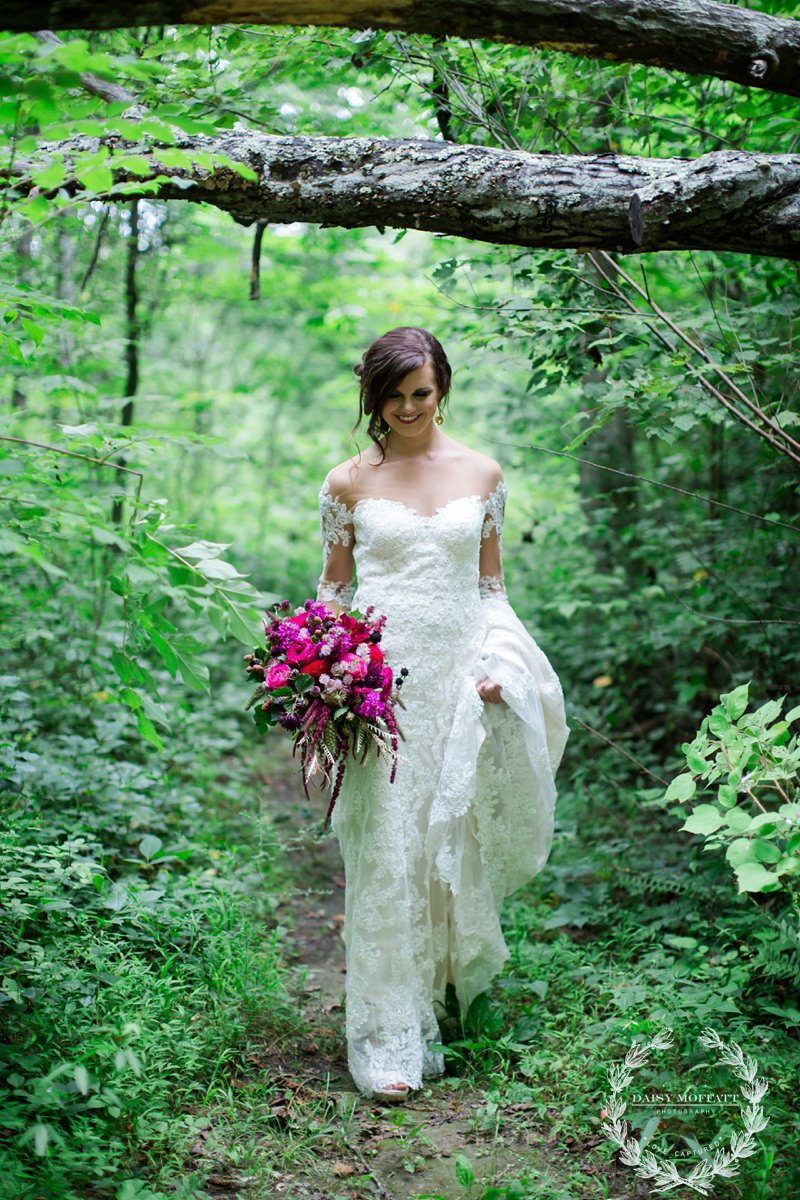 Thank you to Jessica McClendon for hair and makeup, Southern Niceties for the gorgeous watercolor and hand lettered invitations, our model Naomi for her willingness to hike deep into the woods as we creatives drooled over some lonely abandoned fireplace, and Ever After Bridal for the stunning Stella York illusion gown and jewelry. High fives all around–this team made the shoot perfect!