Engagement Session Tips:
Wedding season 2017 has officially kicked off and we've been enjoying tons of spring engagement sessions! I'm loving all the spring colors and foliage–not to mention the longer, warmer days. 🙂 We're often asked by couples how to prepare for their engagement session. So today we've compiled our top 5 tips on how to make the most of your session…
PSSST…..And don't forget to check out our sweet little SPRING SALE at the end! Expires tomorrow!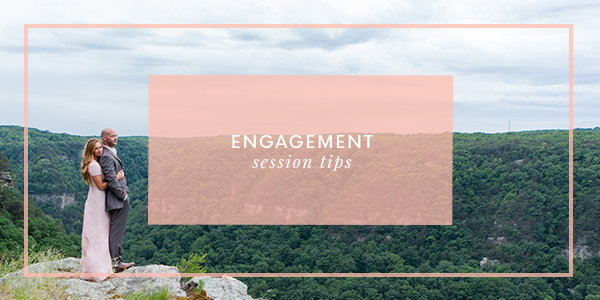 5. Outfits & Accessories
Choose outfits that suit your personality and make you feel attractive. Try to coordinate your outfits rather than matching, and don't forget to accessorize. Solid colors with limited prints are a good idea; however don't be afraid to let your styles shine! Plan to do 2 outfits, that way you have the opportunity for both casual and more refined photographs. Ladies, consider taking advantage of your hair & makeup trial run by having both professionally done before the shoot. This can help refine your style and feel your best (while seeing your HMUA in action!).
4.  Location
Pick a location that incorporates activities you enjoy as a couple. Maybe the glow of city streets in the evening? A swanky wine bar downtown? Summertime in a field? Or fall on a mountain top? Choosing a favorite location will give a relaxed and authentic feel to your photographs, setting the style for the shoot.
3. Props
This can really make your photographs unique. Consider a pet, a favorite car or bike, something sentimental from when you first met, or something that tells me about you as a couple. Guys… Flowers work well for your lady! We love using Pinterest for inspiration but don't forget that every shoot is unique and our goal is to tailor it to you.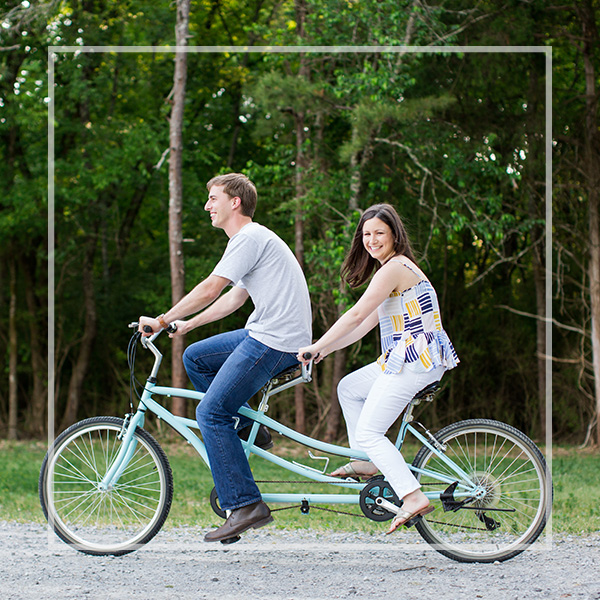 2. Display 
Think through how you'll use your photographs. Will you be displaying these photos at your reception? What about a custom designed album, photo guest book for the wedding, or Save The Date cards? Share with us how you plan on using your engagement pictures and we'll help you make the most of them!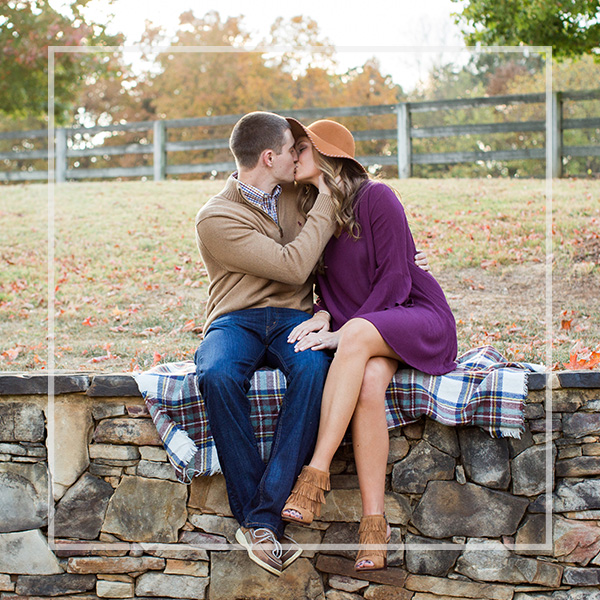 and our NUMBER ONE engagement session tip is…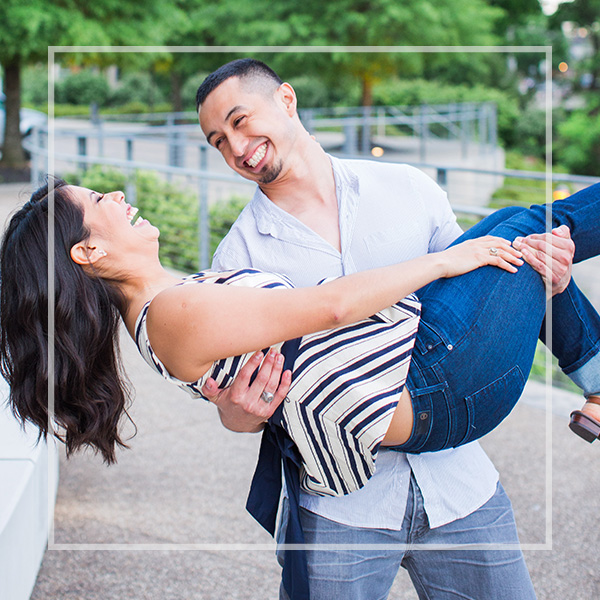 1. Show your personalities and relationship! 
During your engagement session be prepared to be affectionate, close, and relaxed. Leave the posing and what-do-I-do-with-my-hands to us, we want you to focus on each other. Don't worry about always looking at the photographers. Lock eyes, get silly, move, dance, walk, talk – if you focus on each other you'll interact in a more natural way and will see a huge difference in your photos!
SPRING SALE 2017
Now through Friday receive 25% off all prints and orders at daisyclients.com | Just enter code: APRILSHOWERS at checkout.
Don't delay–sale ends 04.21.17  at Midnight!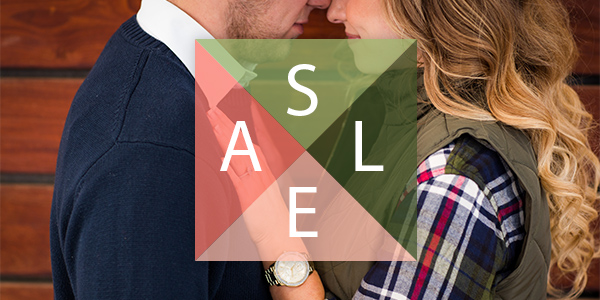 Session expired? Contact us and we'll waive your relaunch fee!