Happy Friday!
I am so thrilled to introduce our first Daisy Bride (and Daisy Groom if you follow us on Instagram!) of 2015, Katelyn and Jarod. When we walked into Katelyn's wedding suite to begin photographing her getting ready the usual anxiety was just not there. Instead, Katelyn floated from bridesmaid to bridesmaid as she helped with their makeup, making jokes and celebrating every detail that was laid before her. If you know Katelyn you absolutely know what a sweet joy she is to be around, and her wedding day proved no different. Turning their church into a winter wedding wonderland (complete with a snow machine!) is not for the faint of heart, but she managed with grace and poise and it turned out beautiful!
Her face beamed as her mom helped her into her gown and tied her corset. When the time came to meet her groom on the steps of the church Jarod's admiration and love matched (if not, trumped) her excitement. "Wow!", he repeated over and over while slowly walking towards her. He wrapped Katelyn in a tight hug, tears in his eyes. All of the planning, organization and details came together for that moment and the winter wedding Katelyn and Jarod had long dreamed about finally became complete.
Congratulations you two–it was AMAZING!!!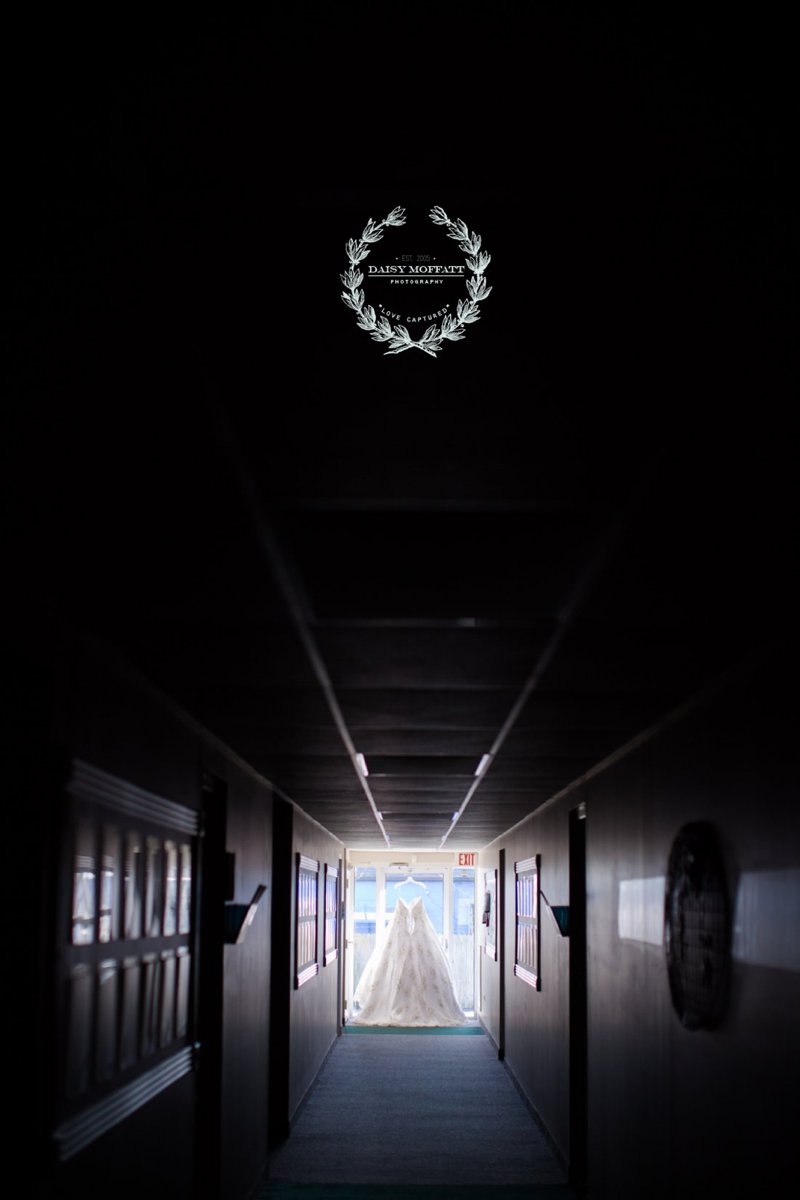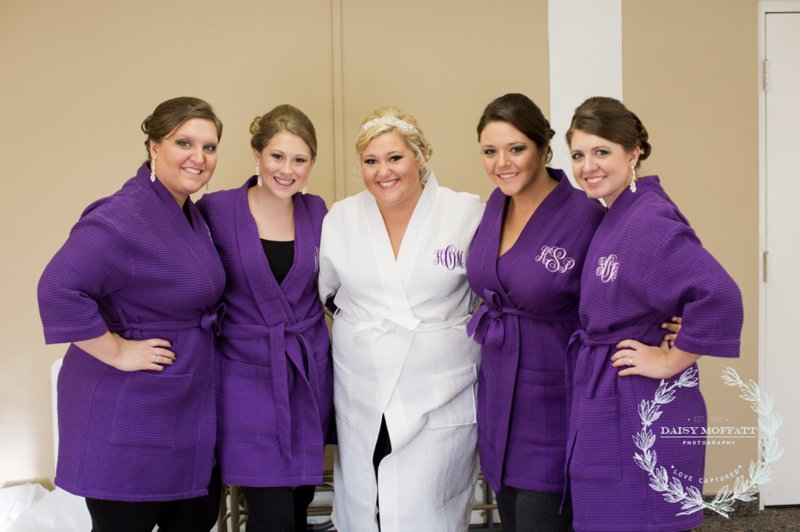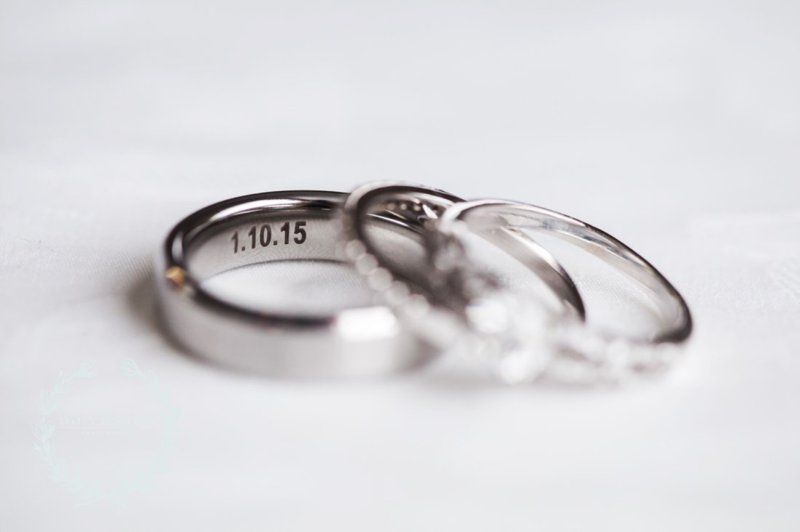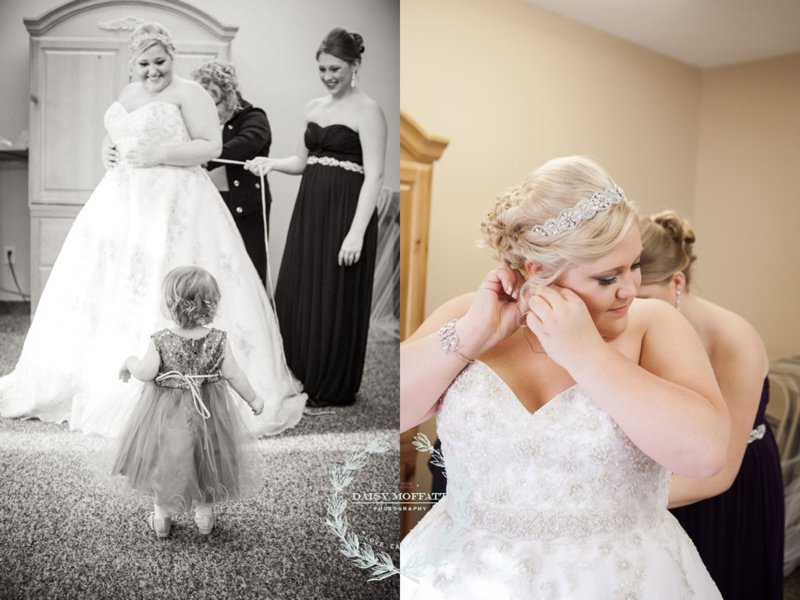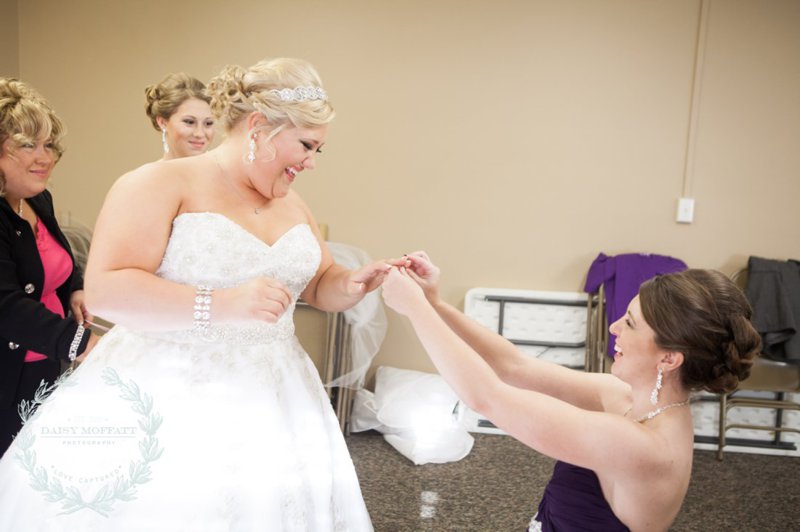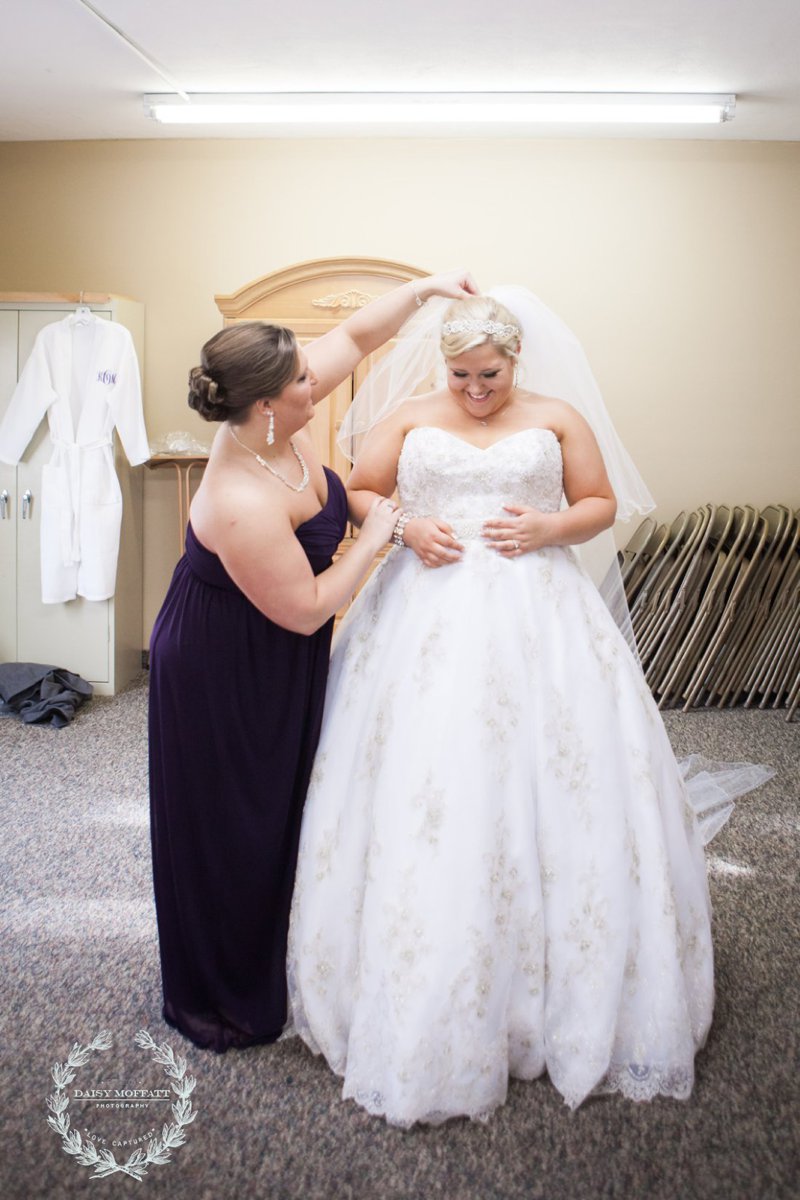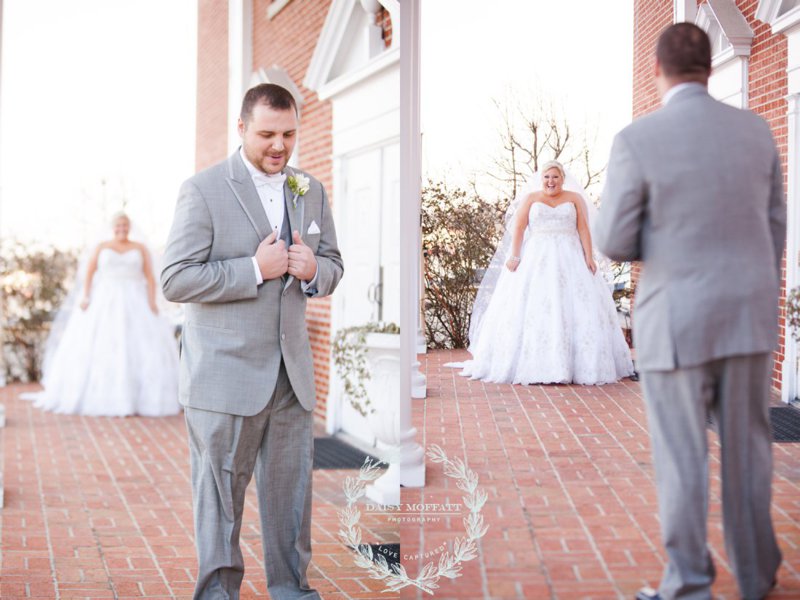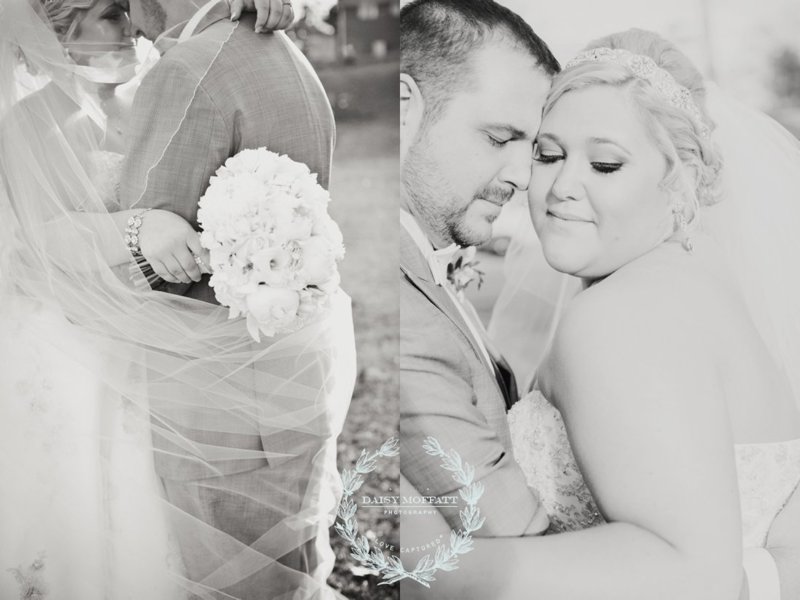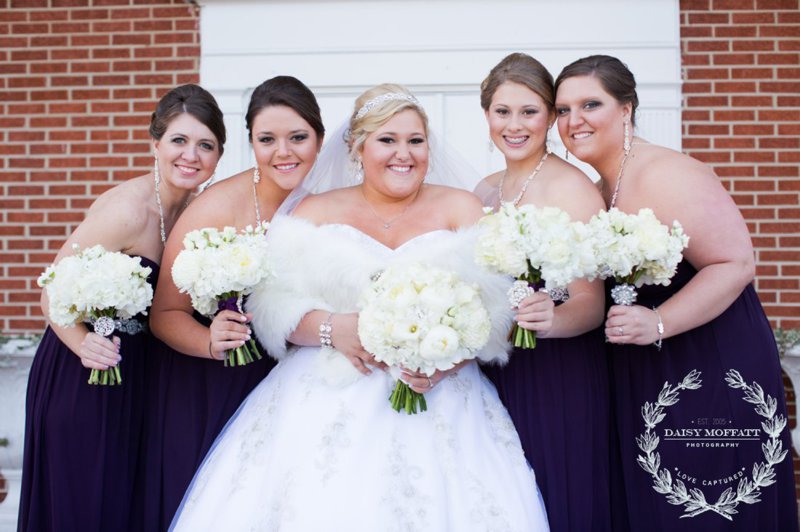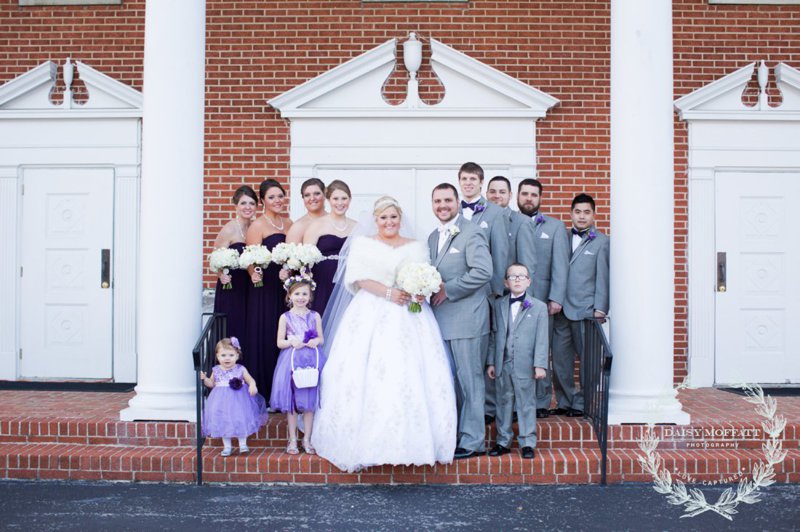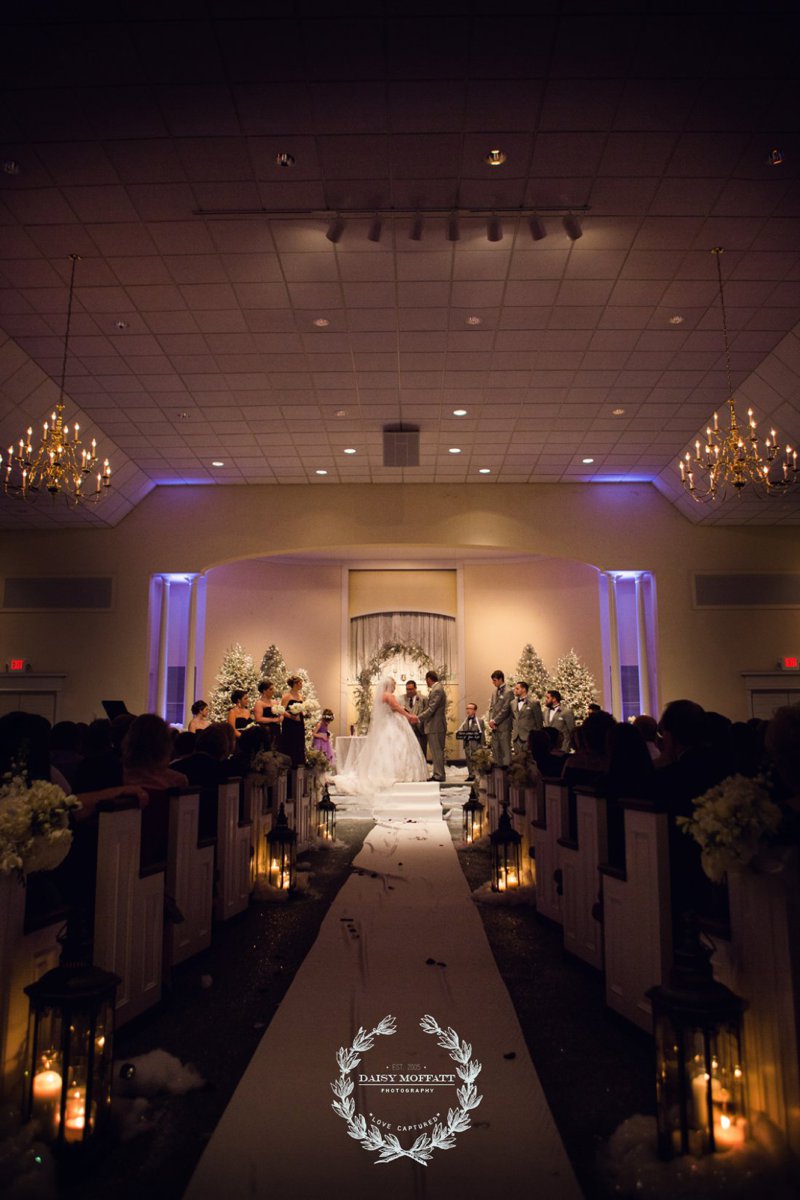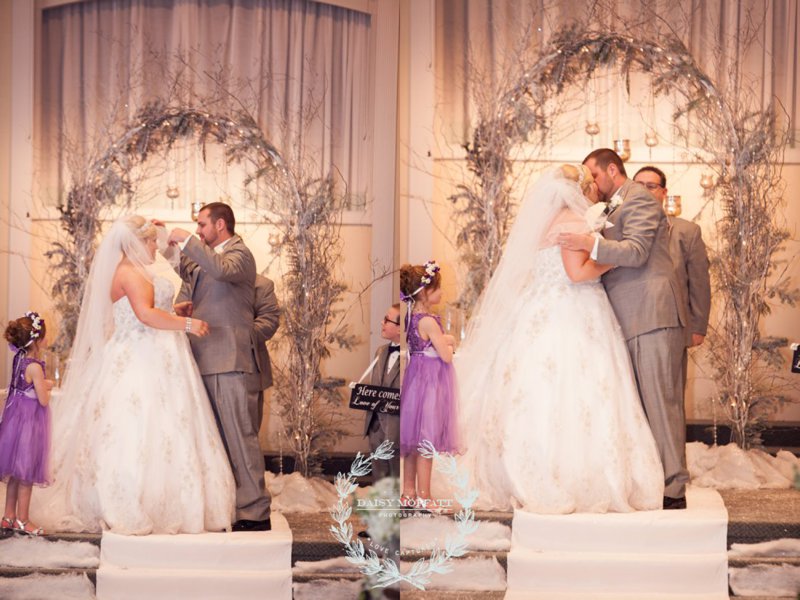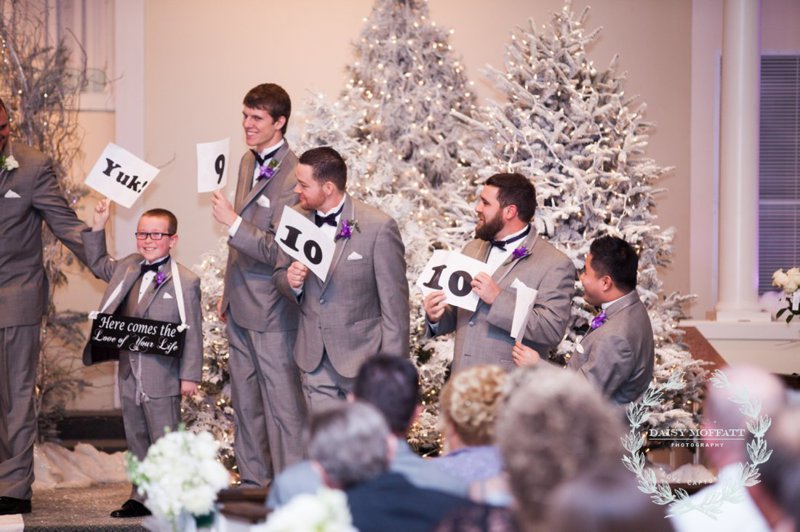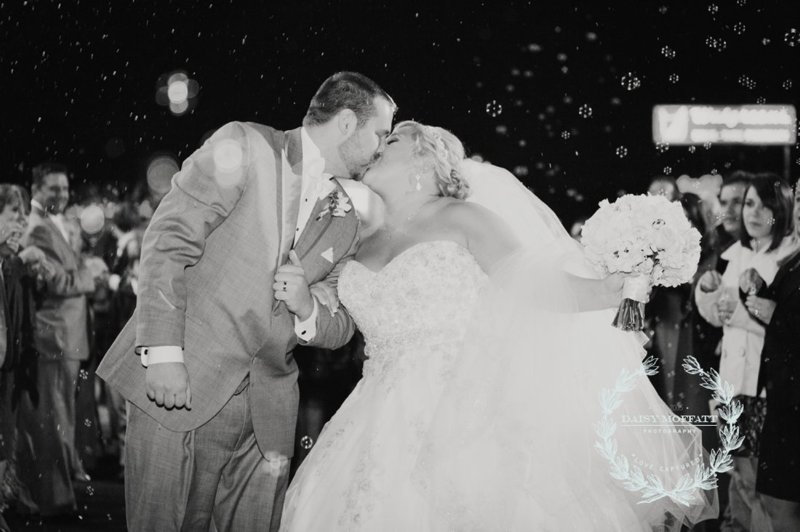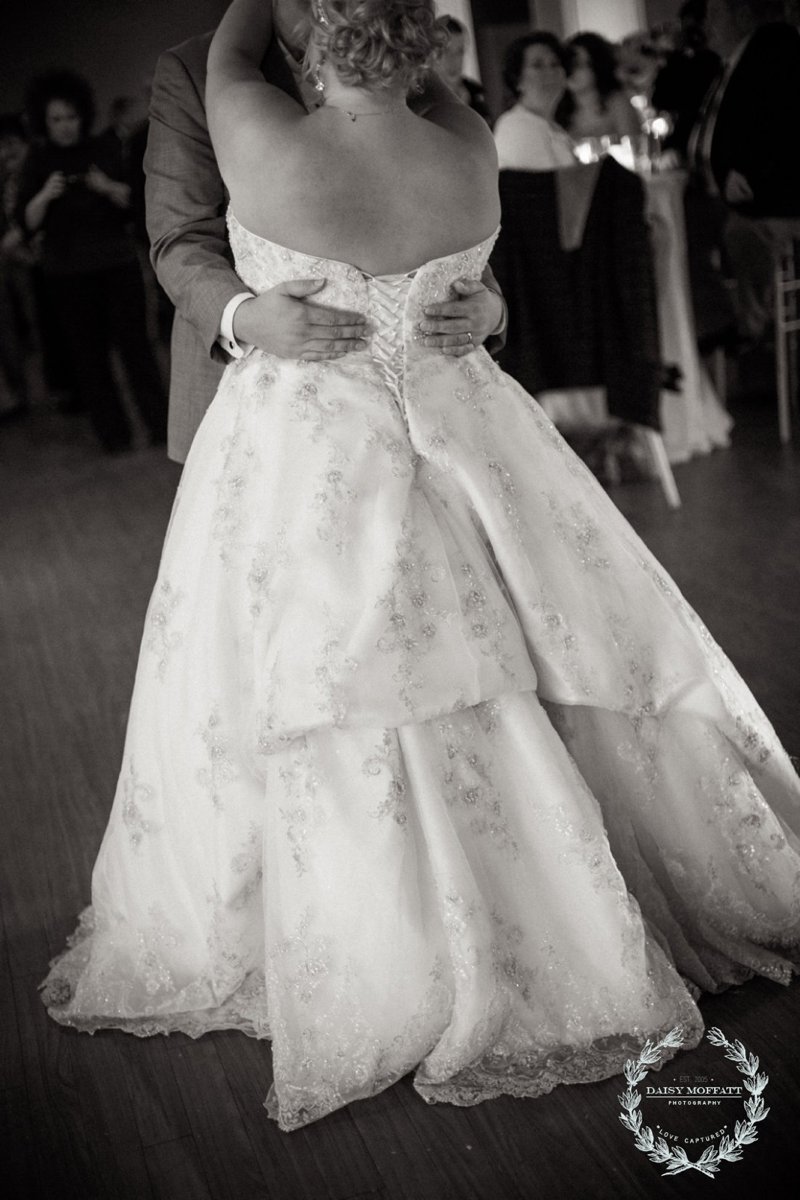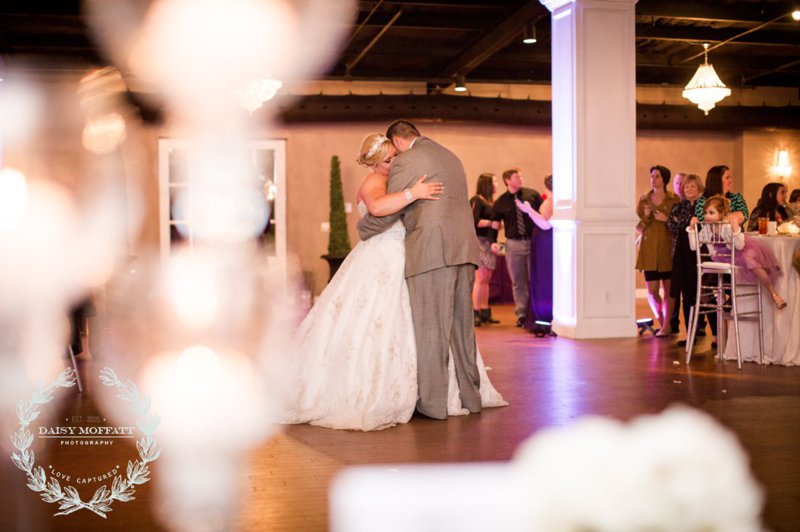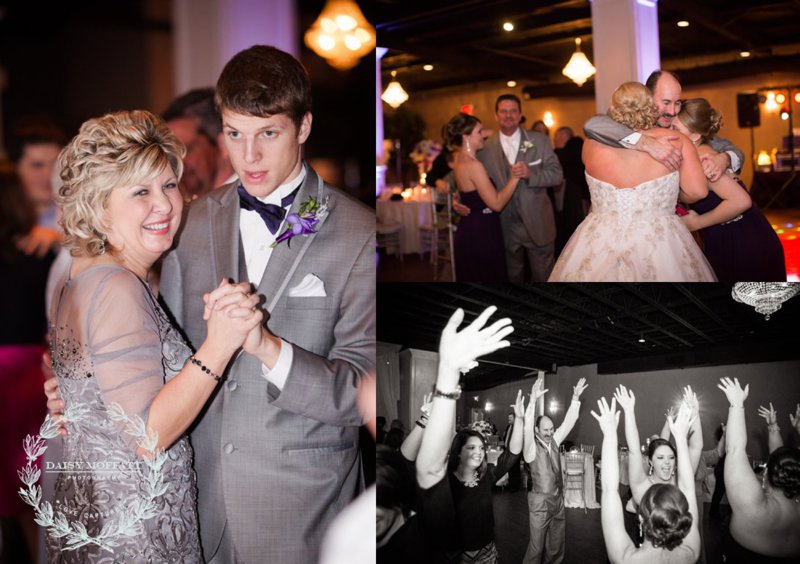 A huge thank you to:
Stratton Hall
Edgewood Baptist Church
Ever After Bridal
Designs by Melia (flowers and coordinating)
Hitman Productions
Double Portion Catering
Kimmie's Cakes
Ice Sculptures Unlimited