Cozy.
Cozy would be the word I would use to describe Leigh and Sterling as Beau and I hung out with them during their engagement session. Together for years, these two were so relaxed with each other that their photos just became a natural extension of their relationship. And when Leigh showed up to the shoot with the cutest hat I definitely knew we were going to enjoy working with them (I may have a minor obsession with hats right now lol!). 😉
I love when couples incorporate a favorite activity into their engagement session so when Leigh mentioned that she and Sterling enjoyed good food and wine we all agreed that Easy Bistro would be the perfect spot to wrap up their date night photoshoot (a HUGE thanks to Easy  for their hospitality, you guys are amazing!). Once they settled into their table Leigh lit up when we discovered that her centerpiece was even made by her wedding day florist, Humphrey's–so perfect! After ordering wine and appetizers they snuggled in and relished an evening in downtown Chattanooga–I mean are they not adorable?! Thanks again Leigh and Sterling–your engagement session was so much fun and we can't wait to work with you soon at The Grandview!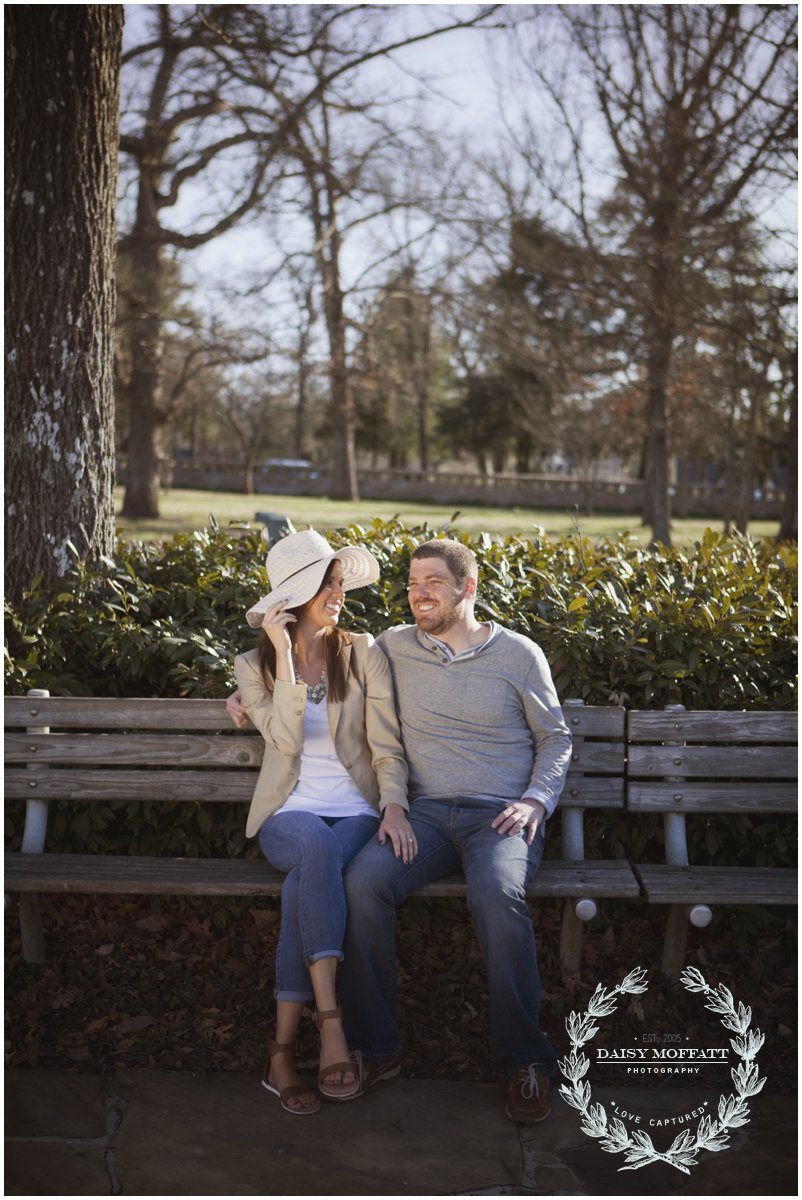 Cozy Sunday afternoon in the park…perfection.