An Unforgettable New Years Eve Wedding:
Emily fidgeted slightly, the soft evening light trailed down her satin gown and played in the gathers. This was the day she had always wanted–a day inherently designed to both salute the past and fully celebrate the future. Their New Years Eve wedding was about to begin.
She peeked around the corner to be sure Travis's back was turned then gingerly stepped into the long stone aisle. Deep breath. She waited and after a few moments Travis slowly pivoted, finally spotting his bride outlined in the doorway. The effect was breathtaking and tears quickly gathered in his eyes. Emily moved towards him excitedly, ready to finally begin celebrating their long awaited New Years Eve wedding day together. This was their time, and they were ready.
Thank you Emily and Travis for inviting our team to capture such an awesome celebration–hugs to you both and happy New Year!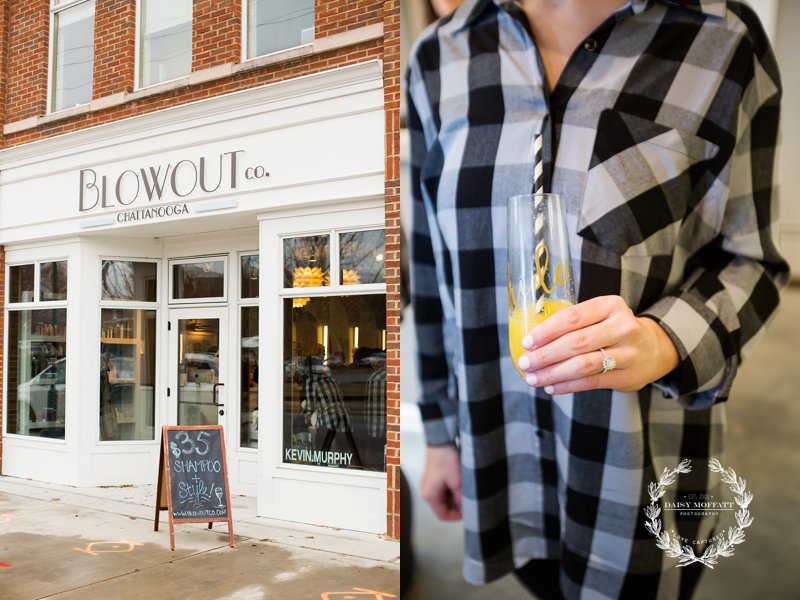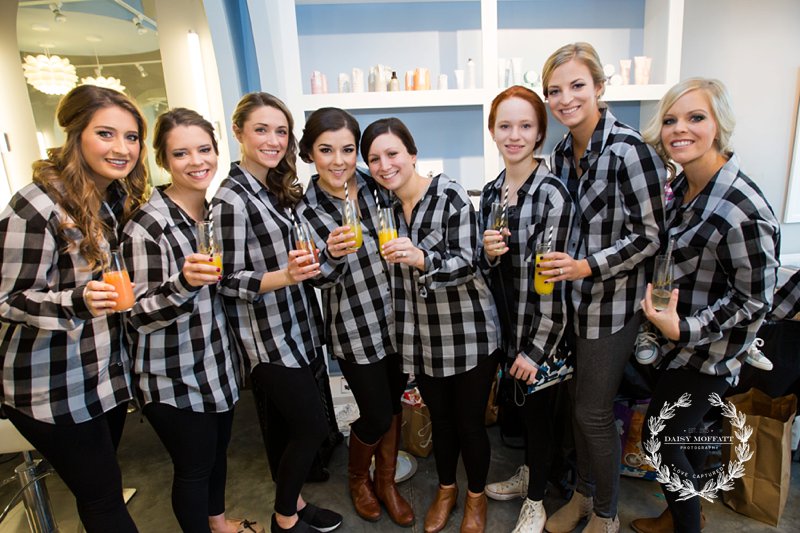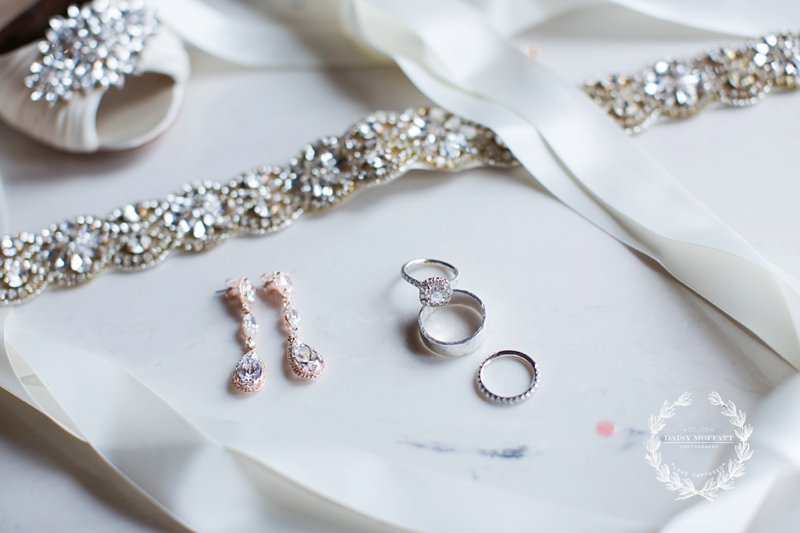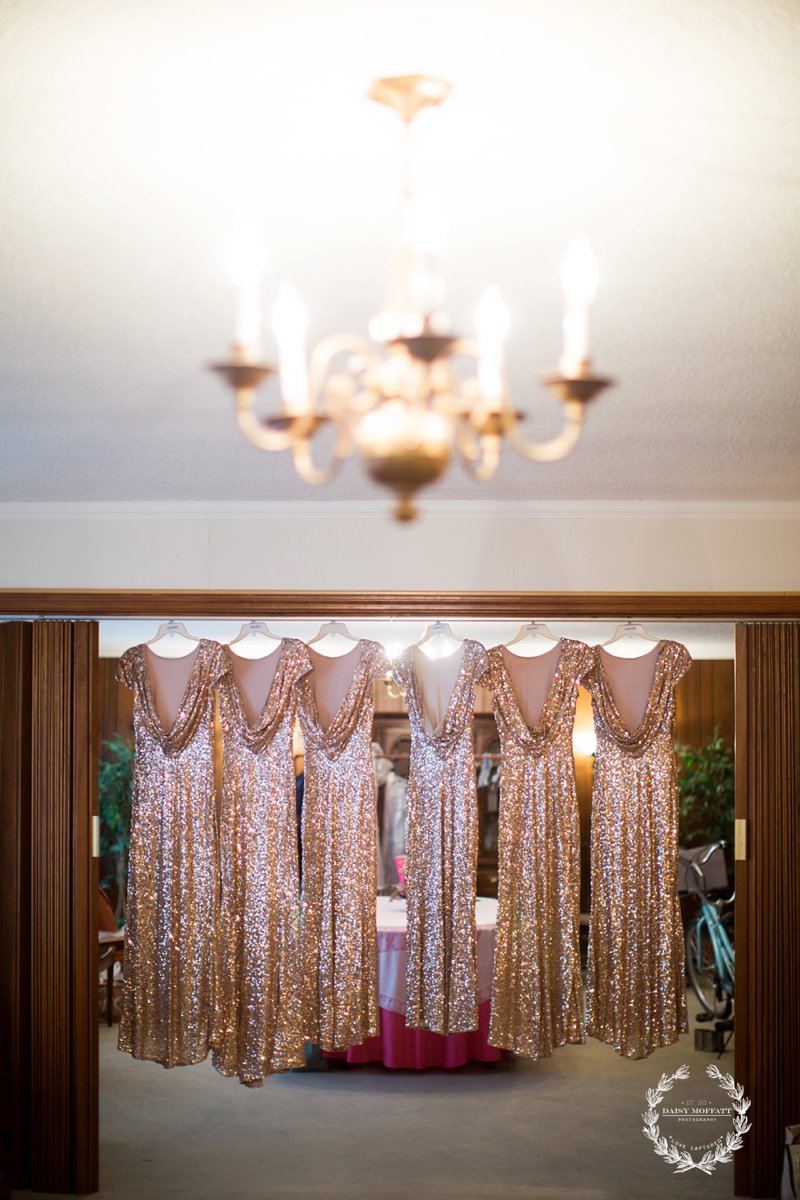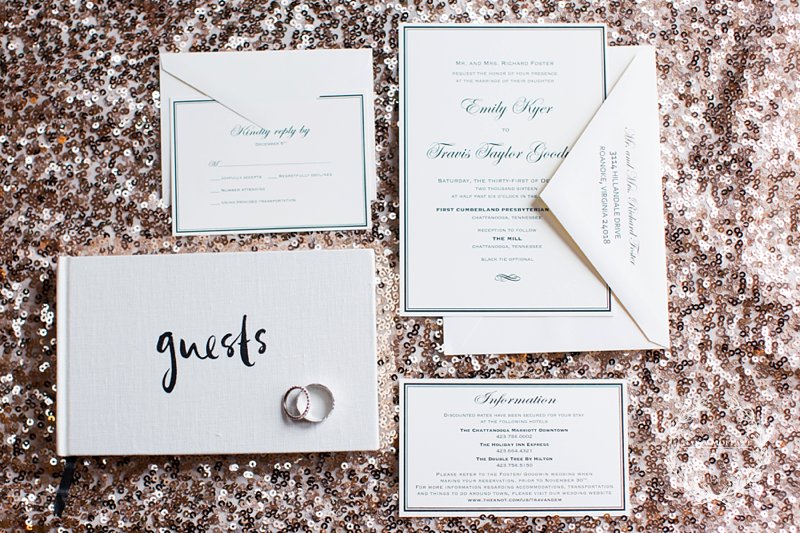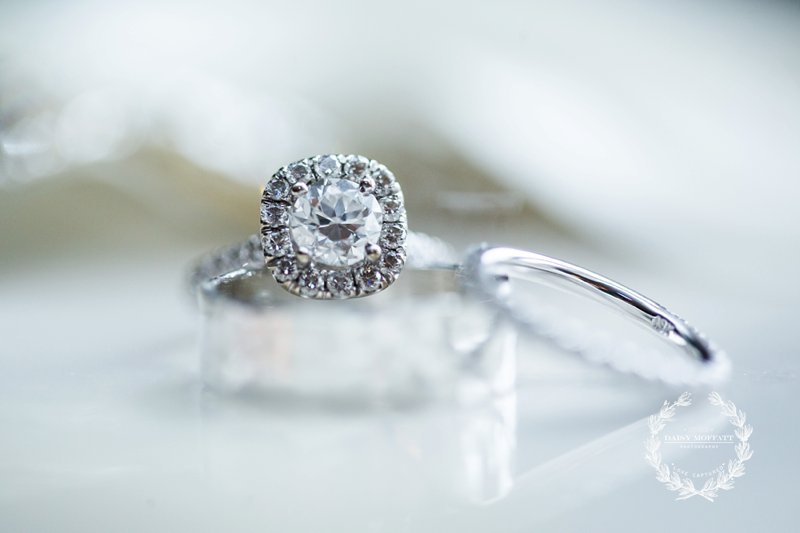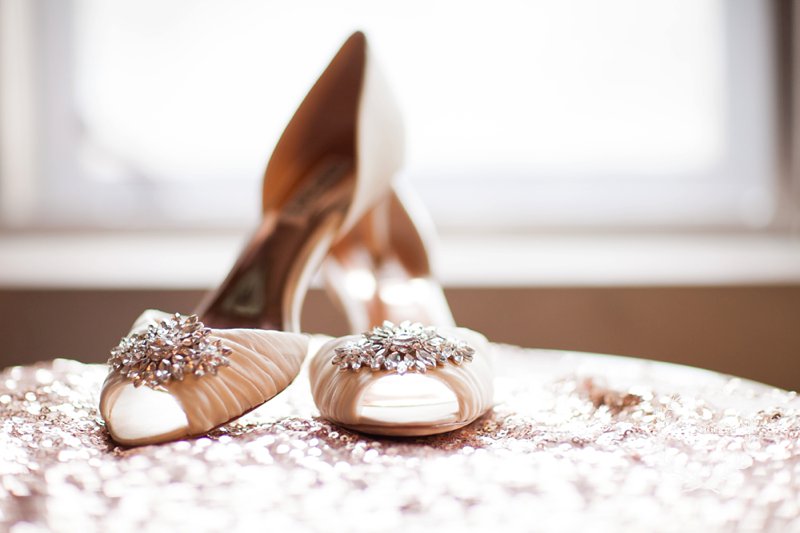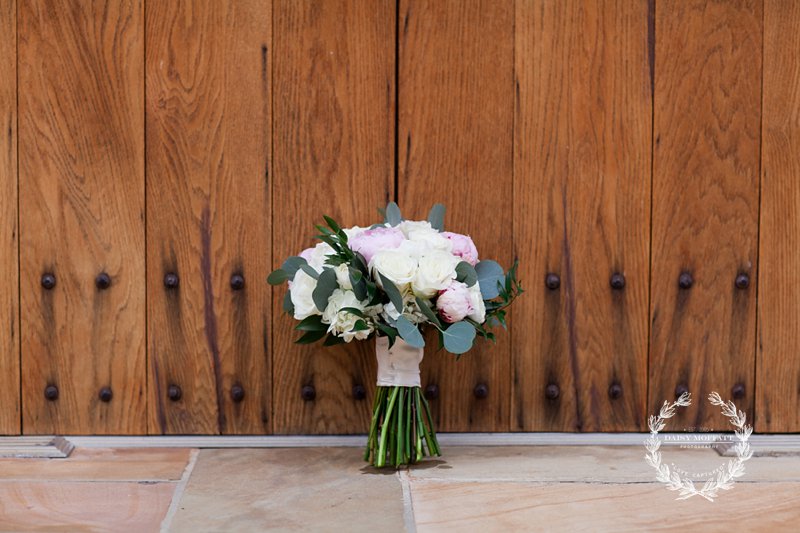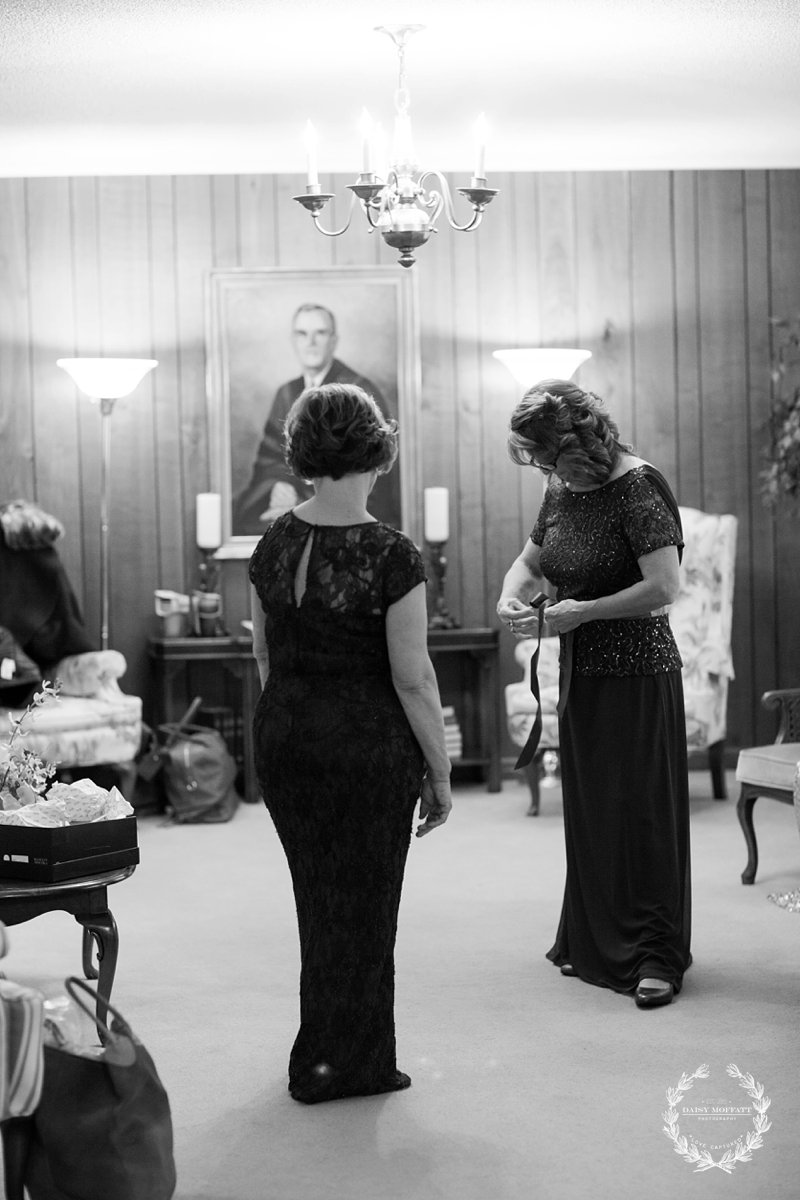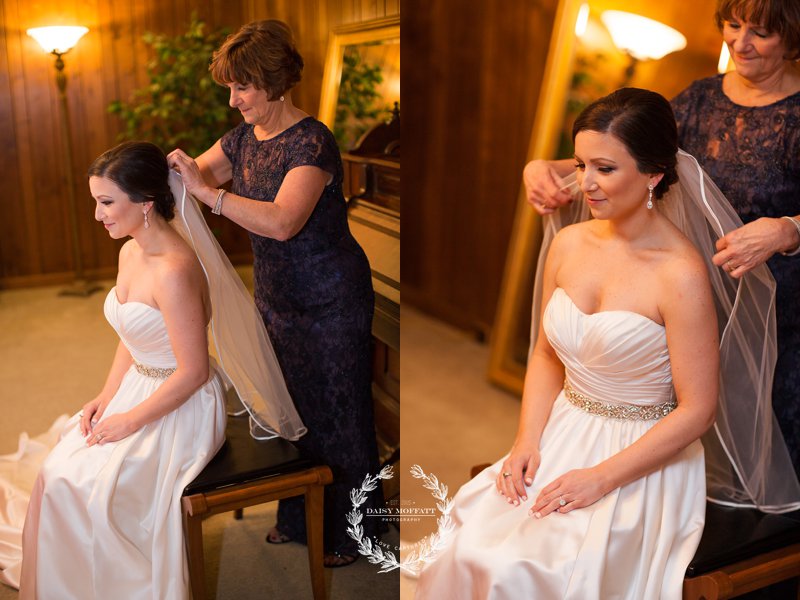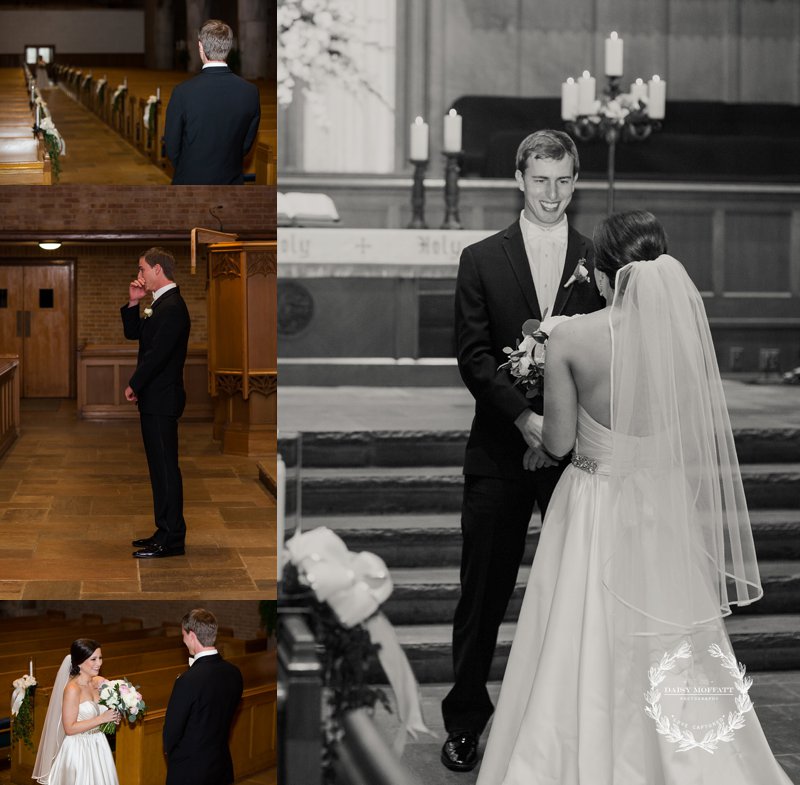 Travis gave Emily this amazing airbrushed t-shirt as his "wedding gift". 🙂
Don't worry guys, he's smarter than that and followed it up with beautiful diamond earrings. He had us cracking up though!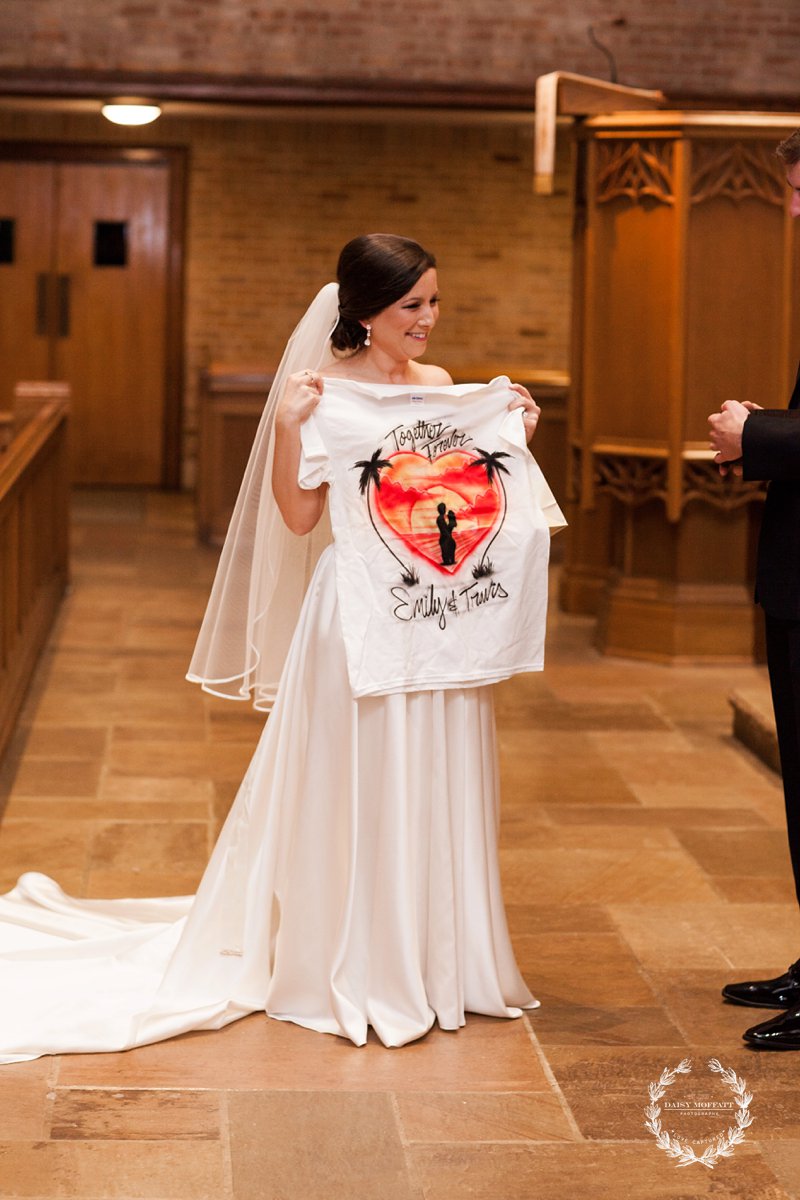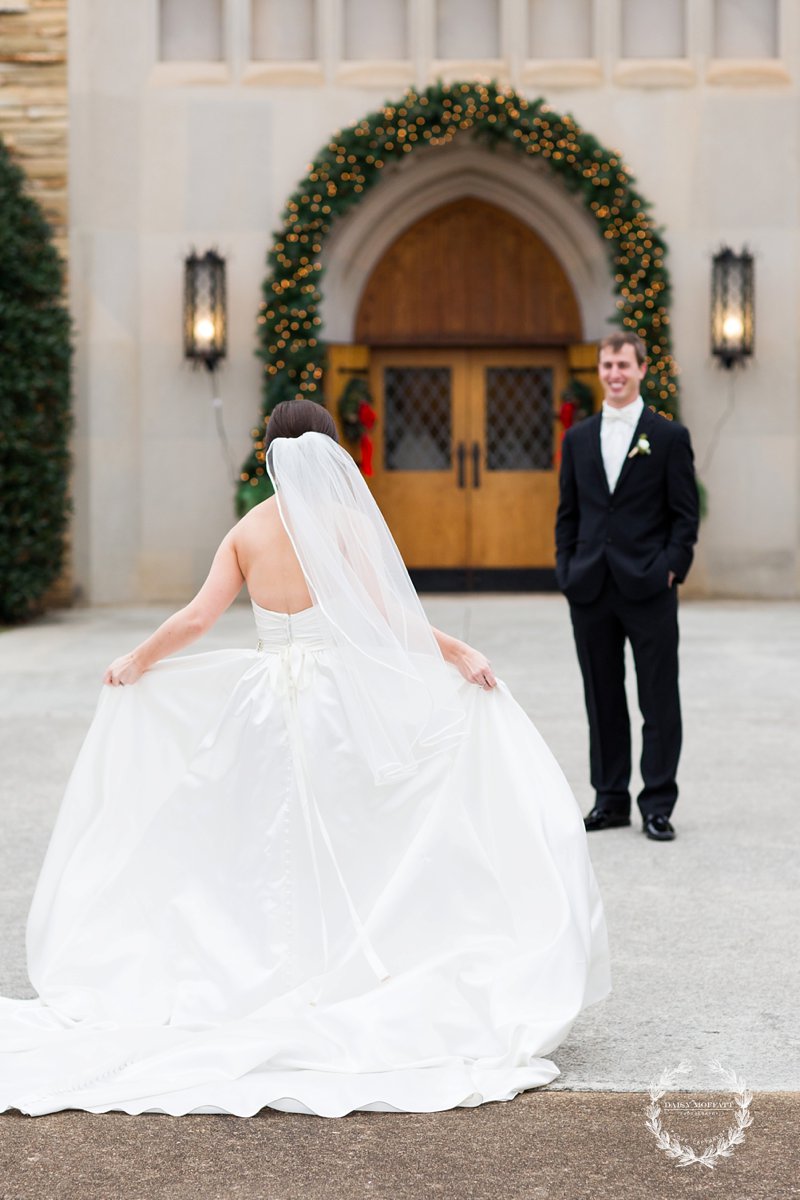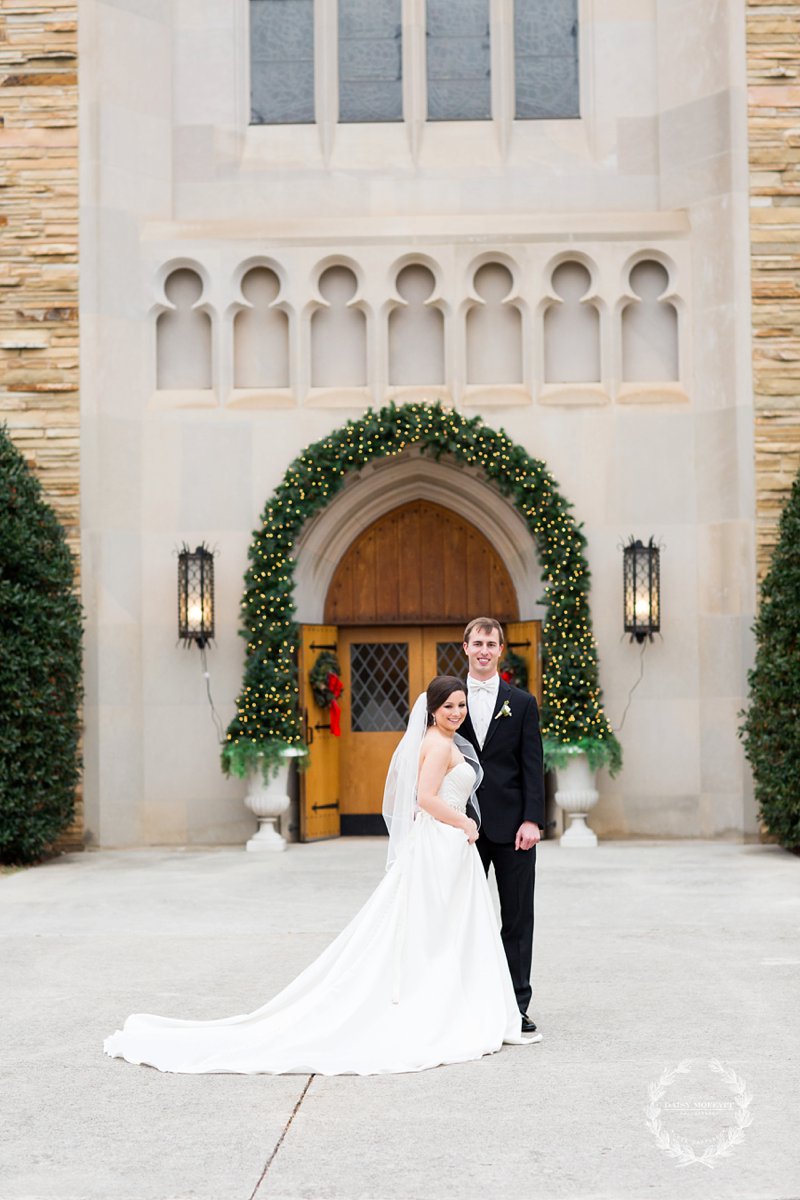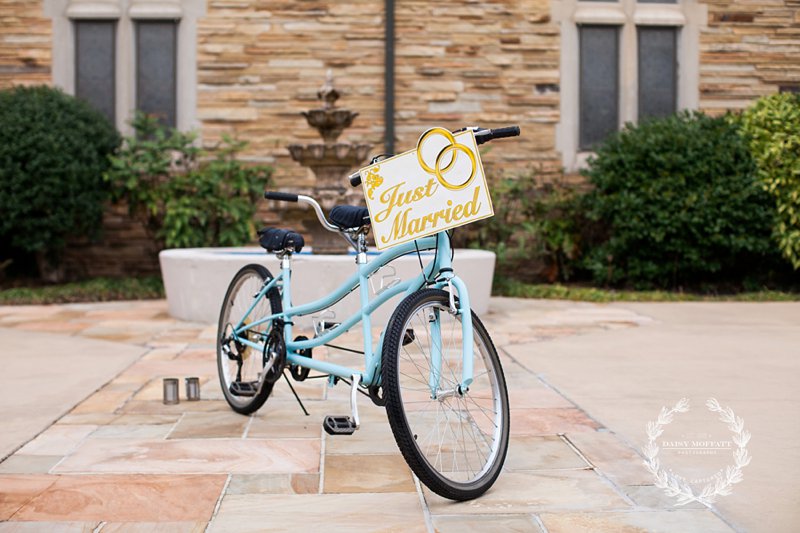 Their adorable tandem bike even made an appearance! I have such a soft spot for tandems.
Beau and I left our wedding on one of these so when Emily told me her plans I was all in. So glad the rain held off for a few pictures!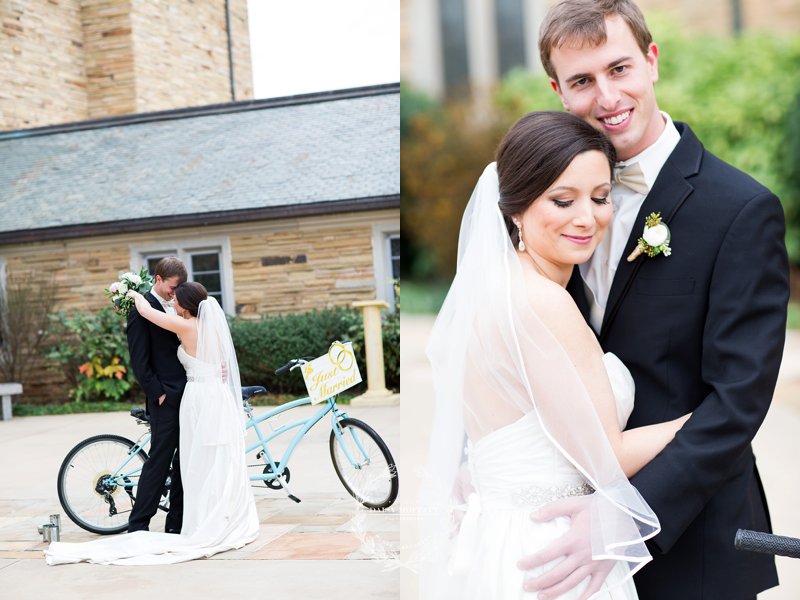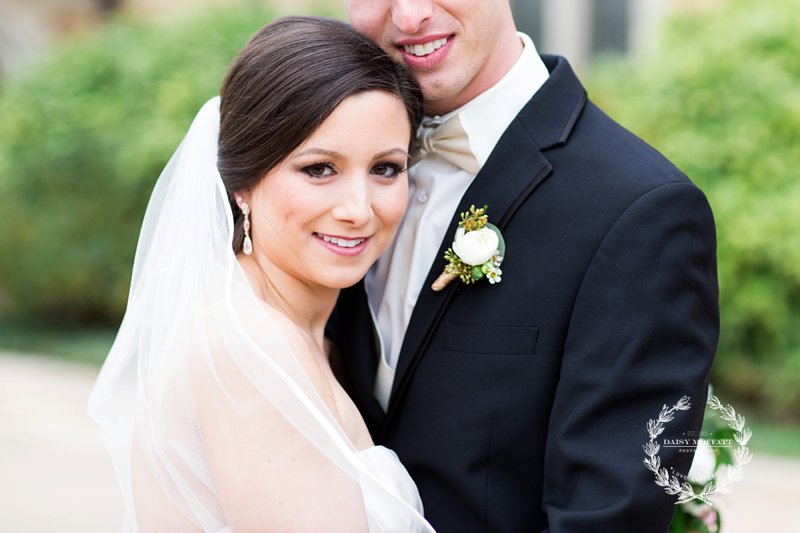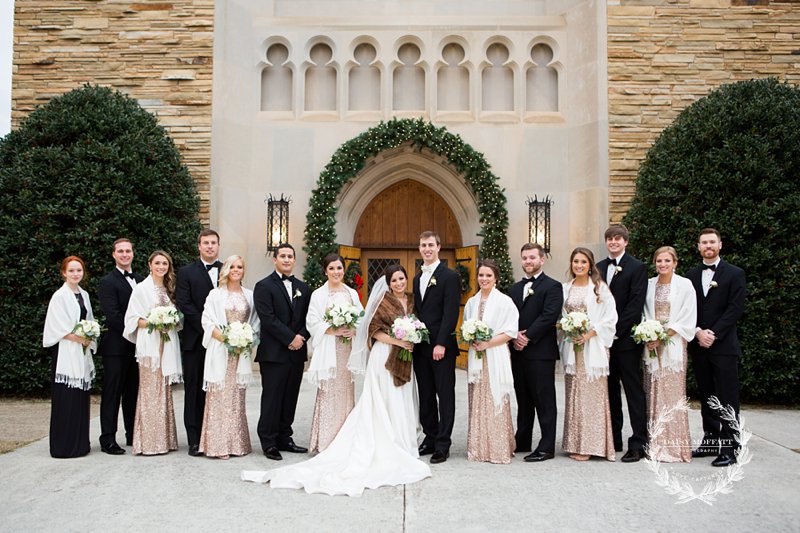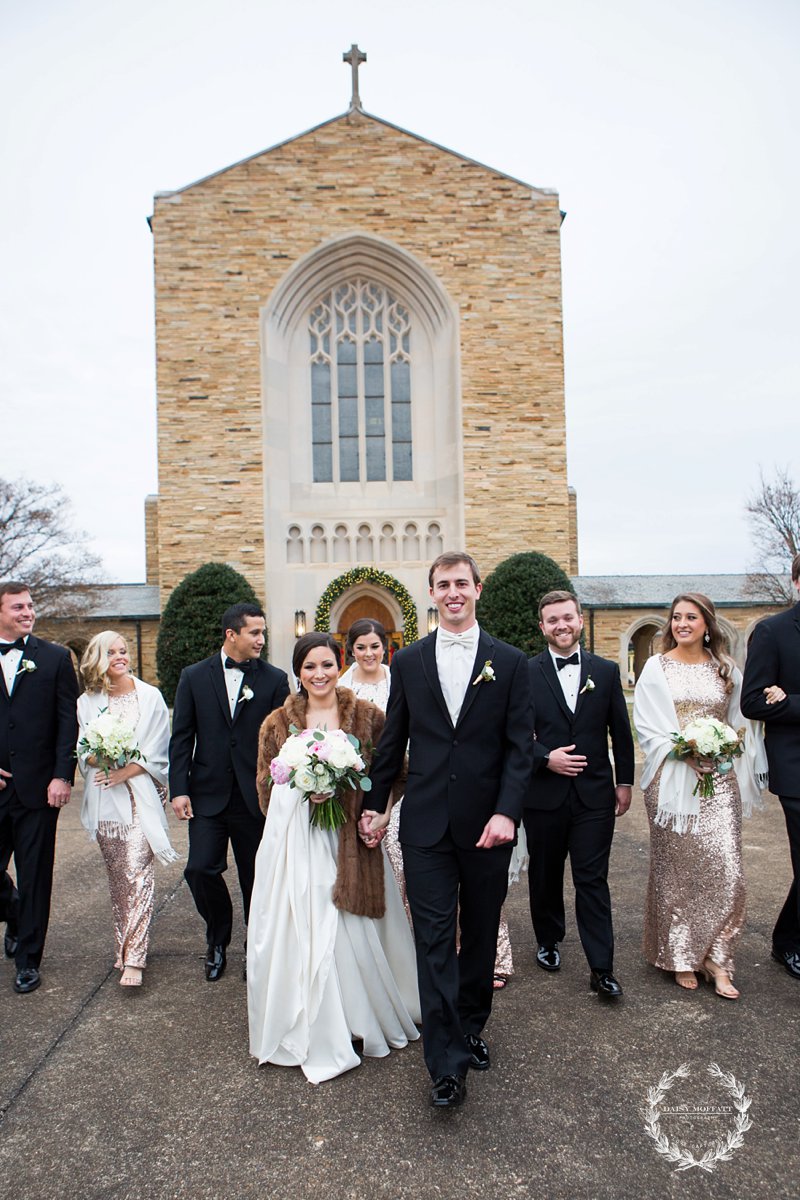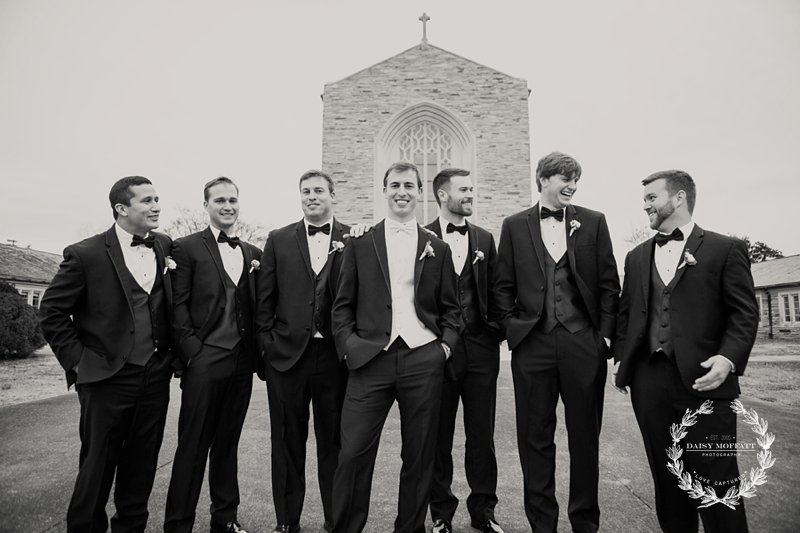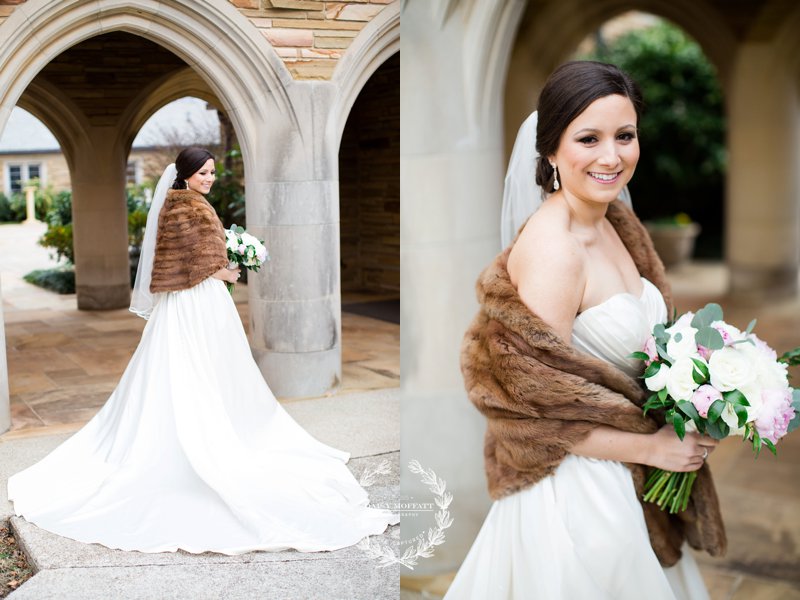 Fur and sequins–loving the combo!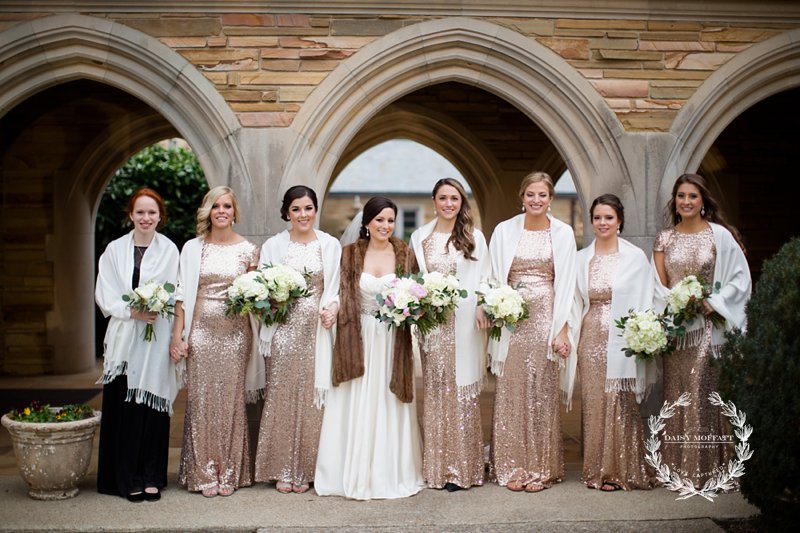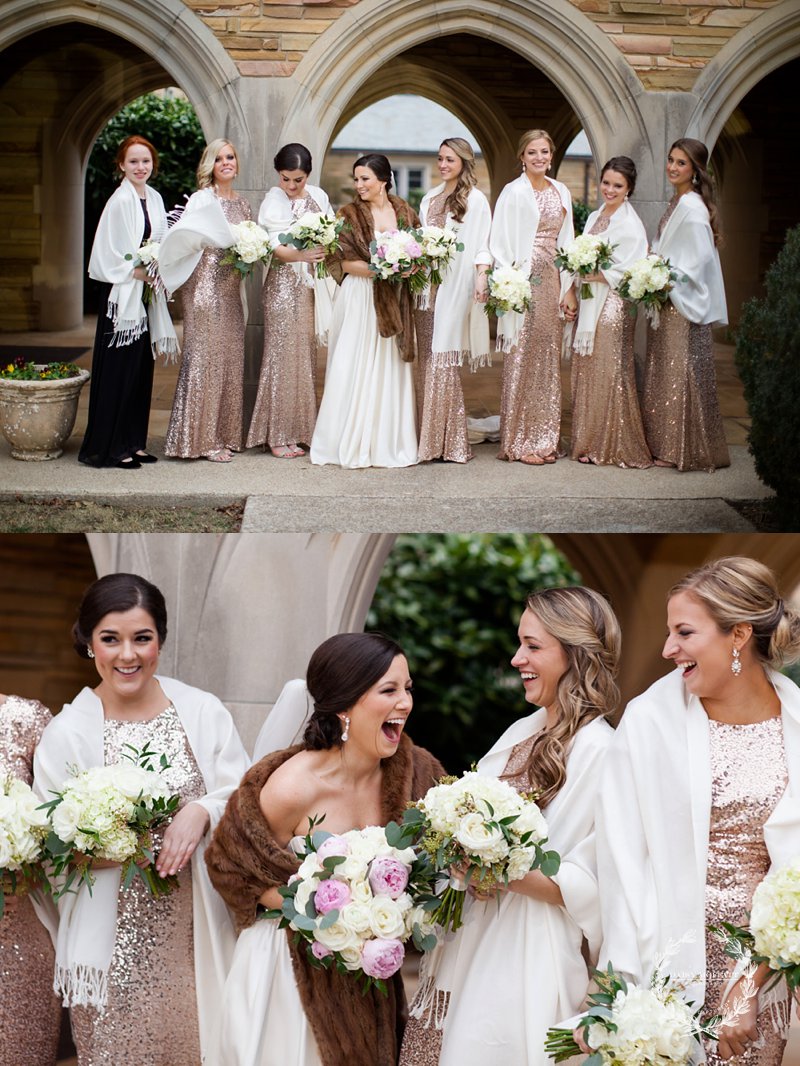 These two ring bearers had me laughing all night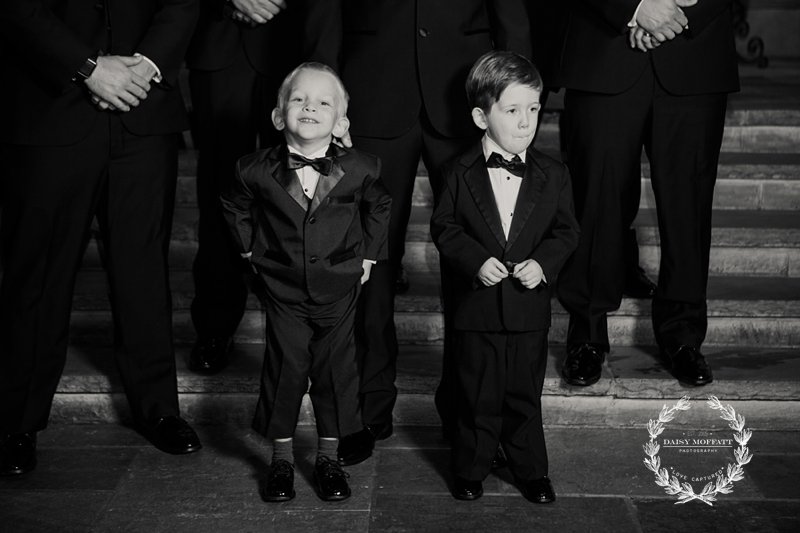 Too much cuteness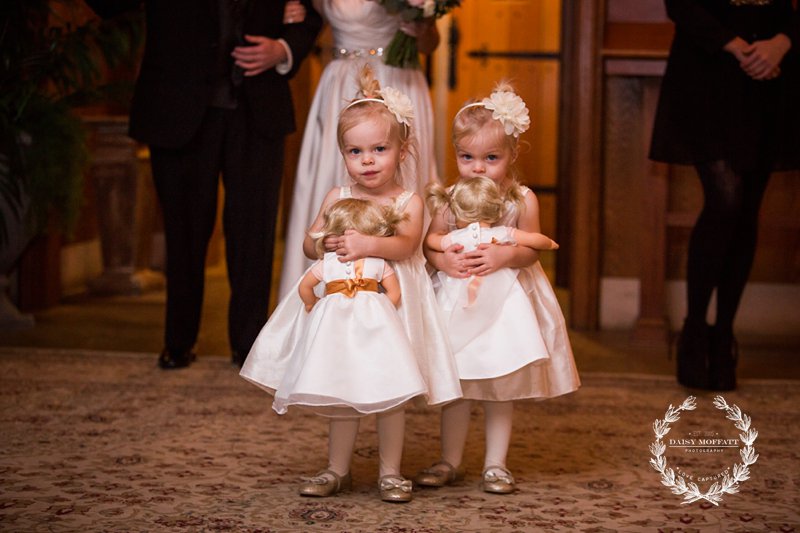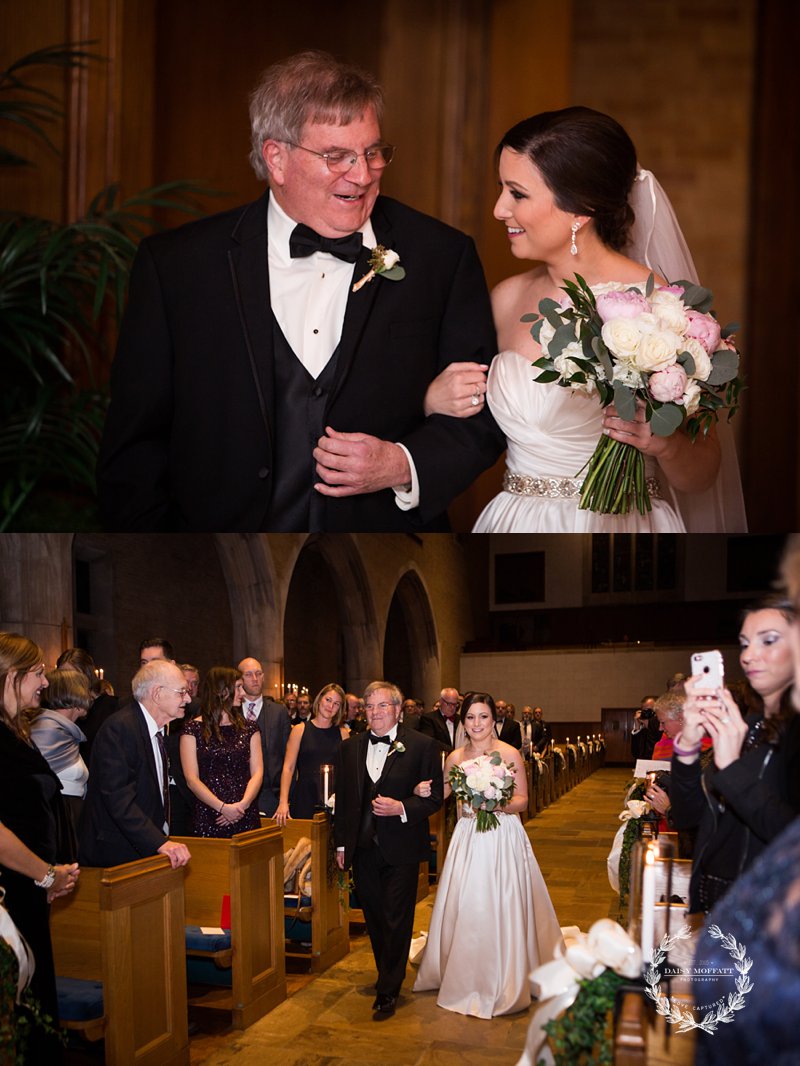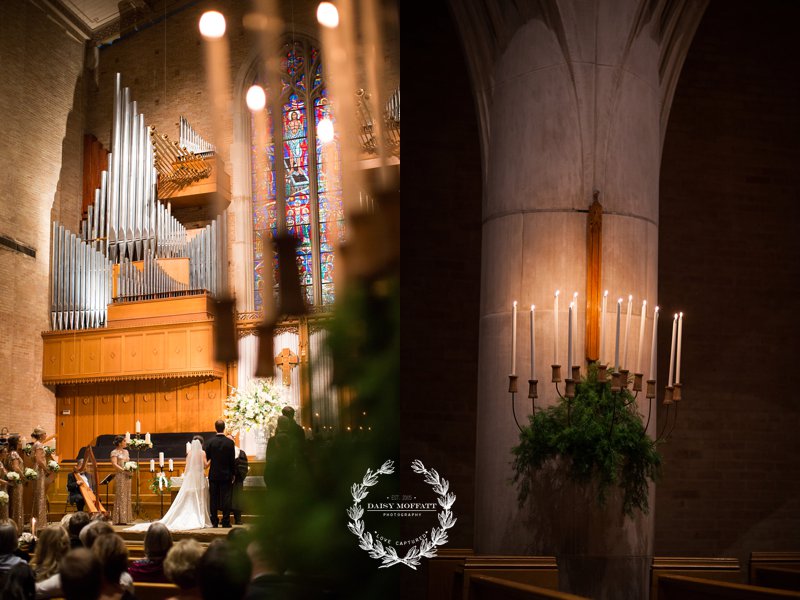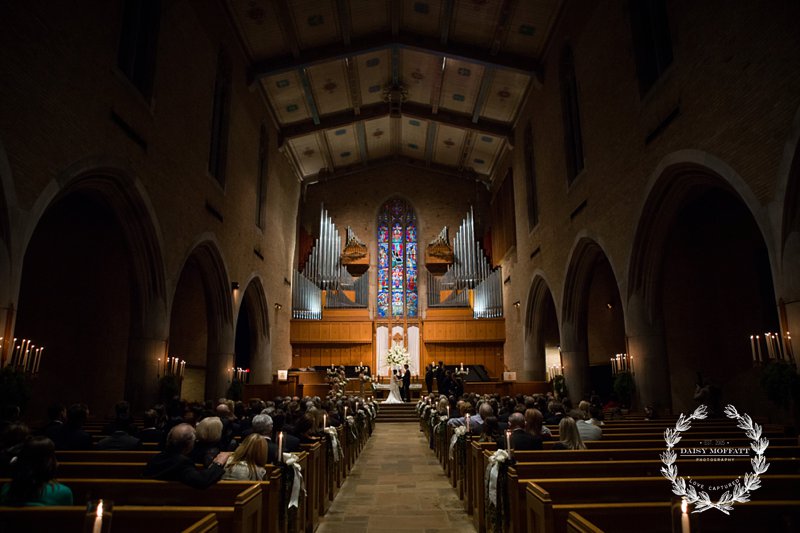 You know it's a great first kiss when your veil goes flying!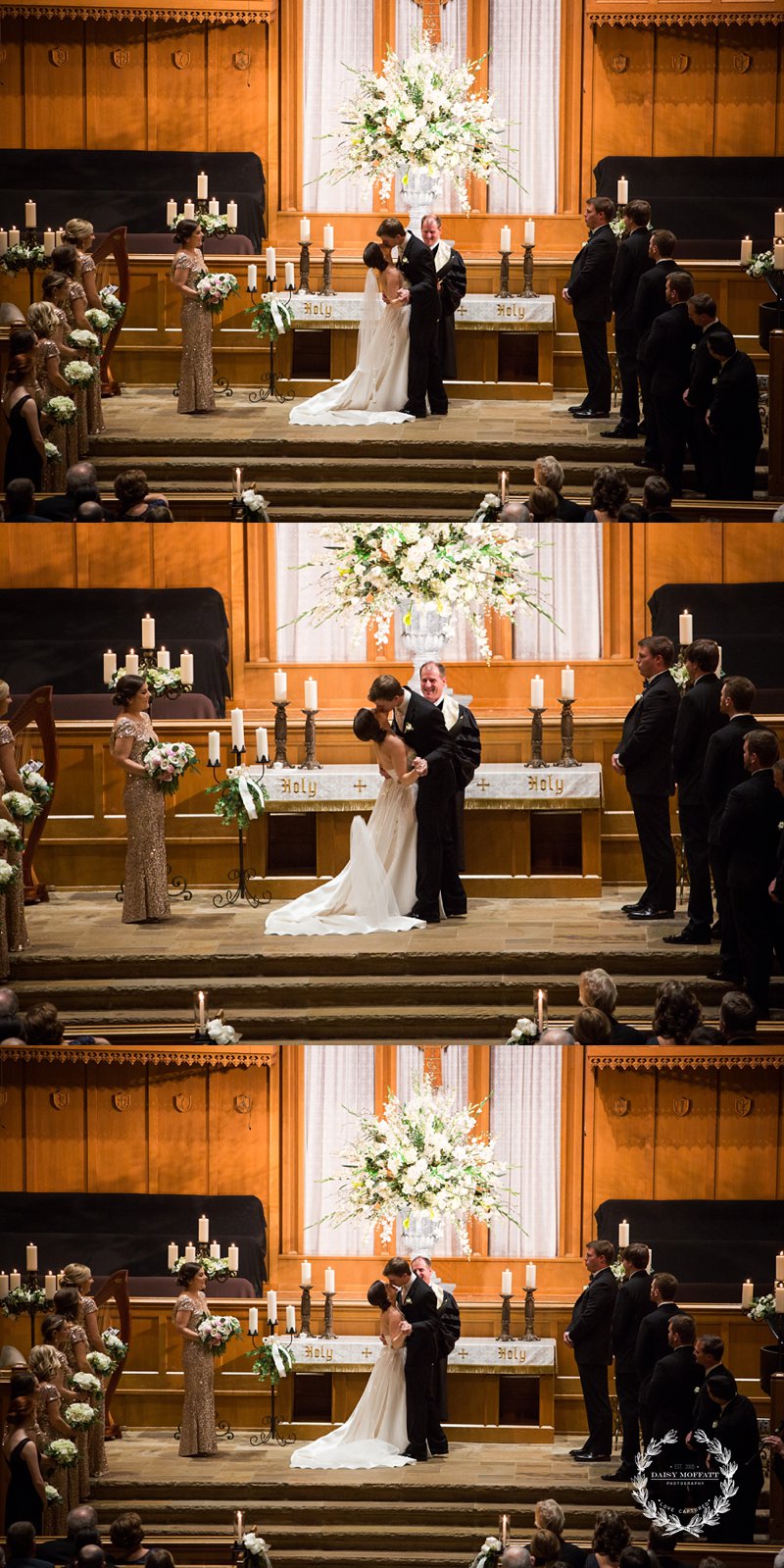 I personally never mind a little rain on a wedding day. There's something so magical….:)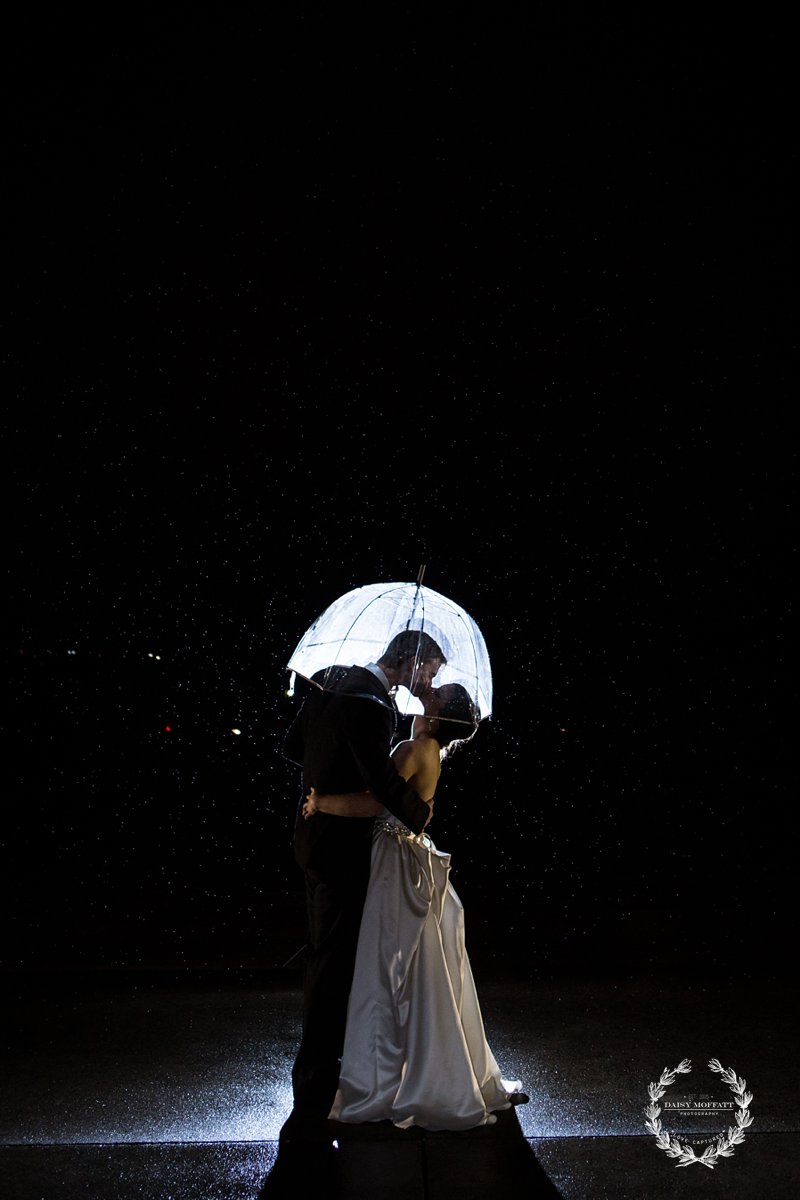 Mayflowers and Soirees knocked it out of the park.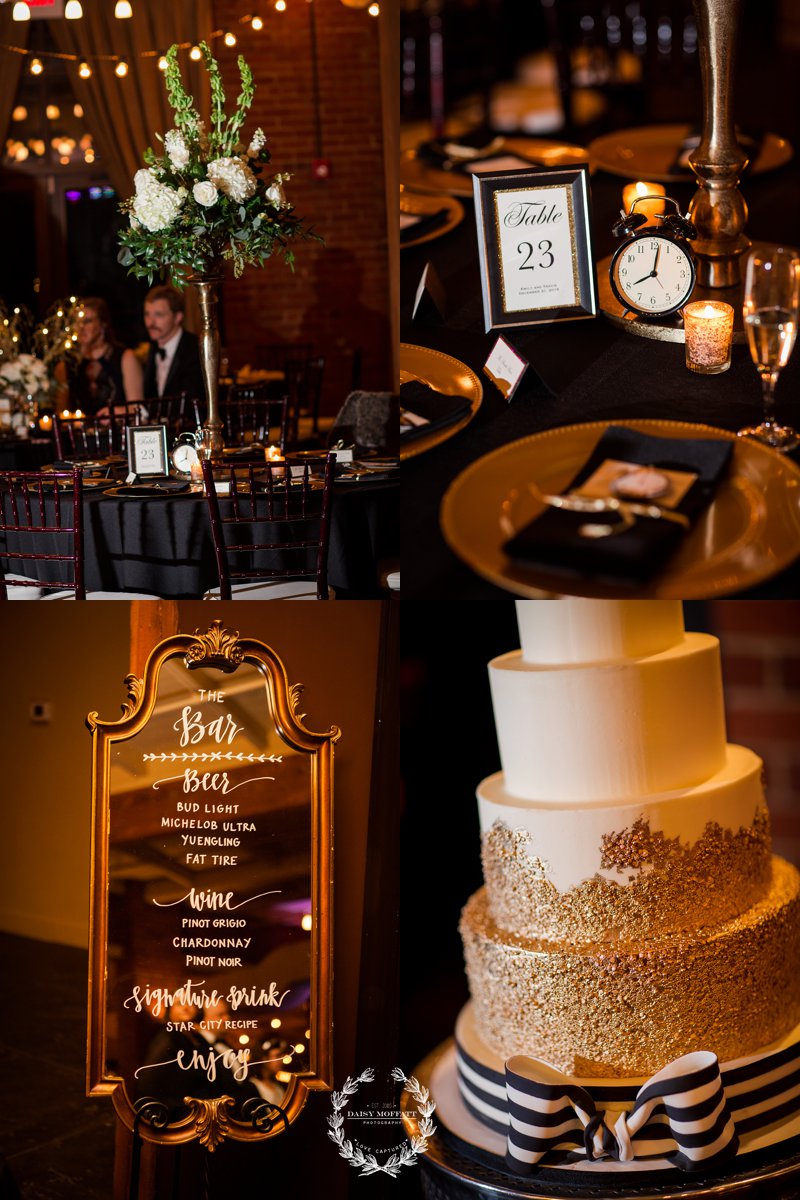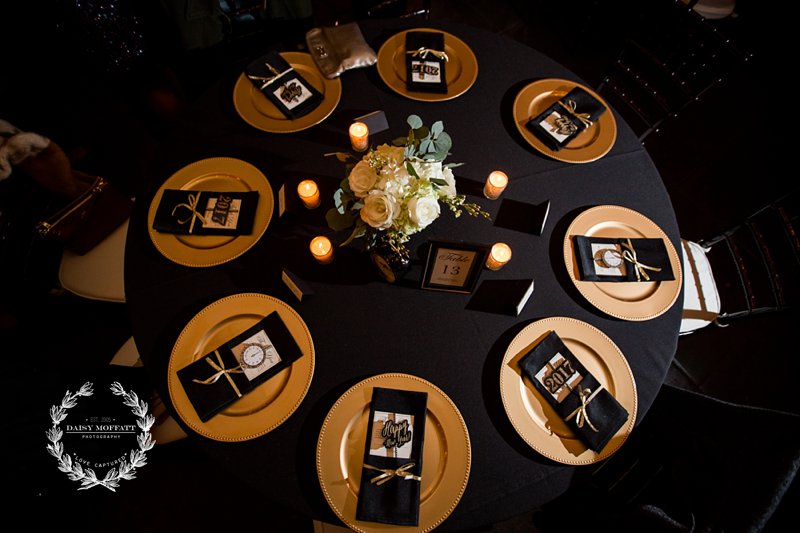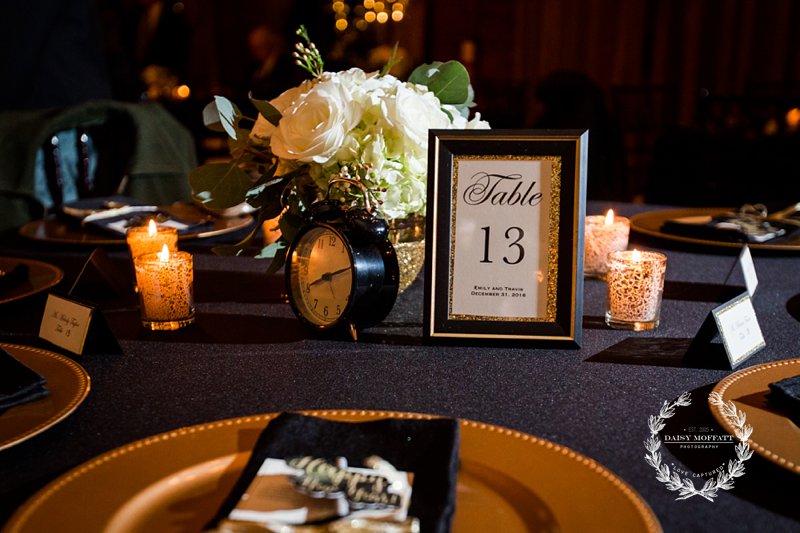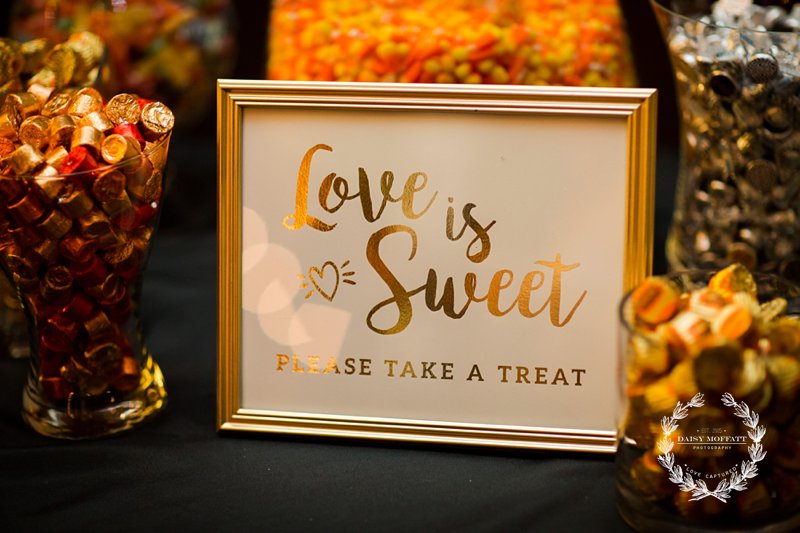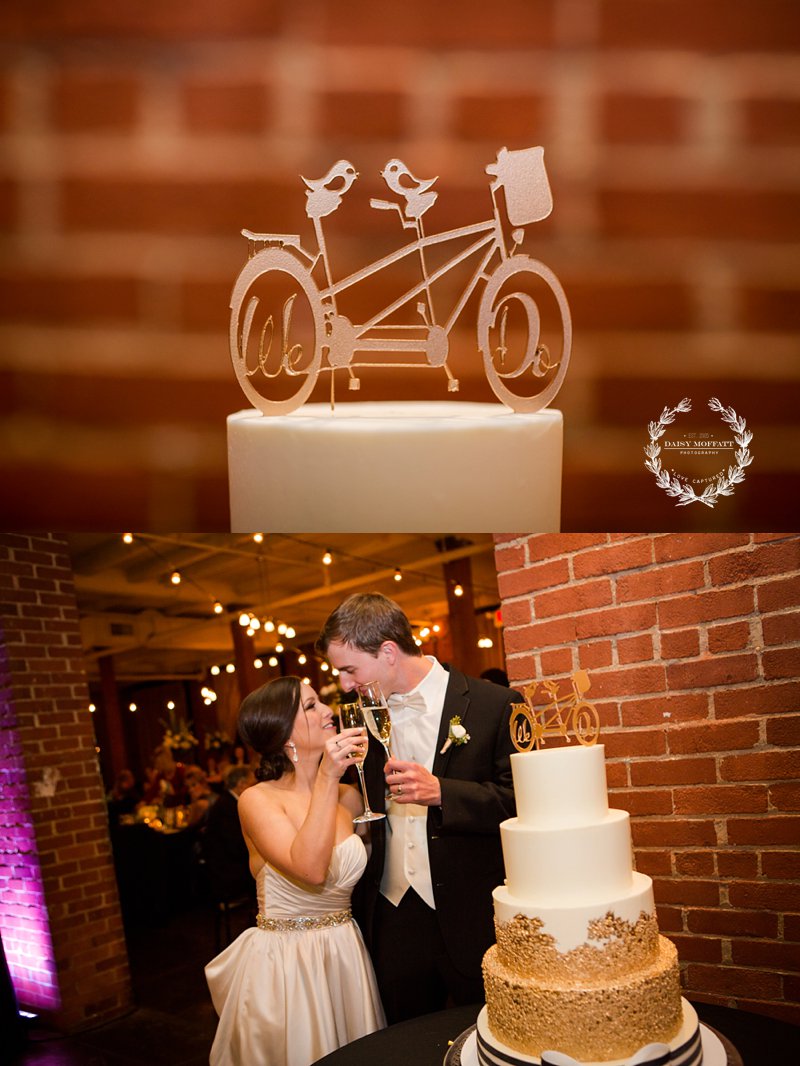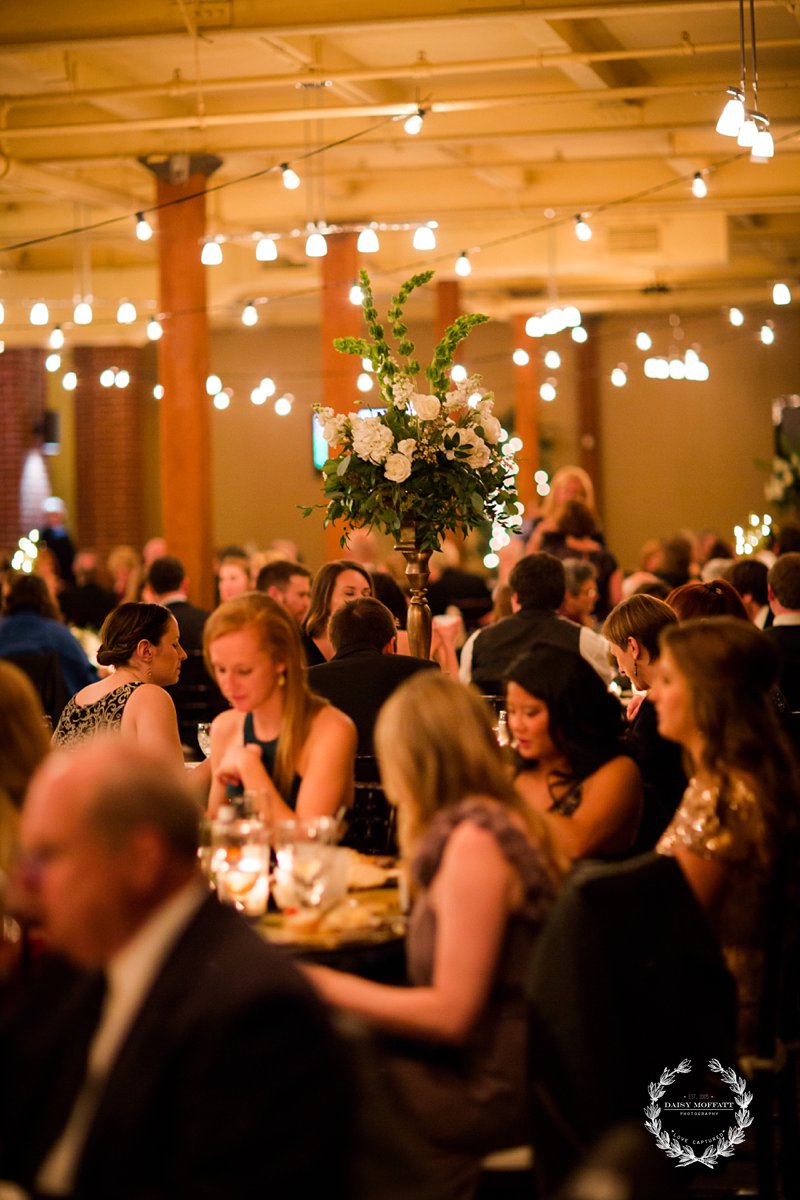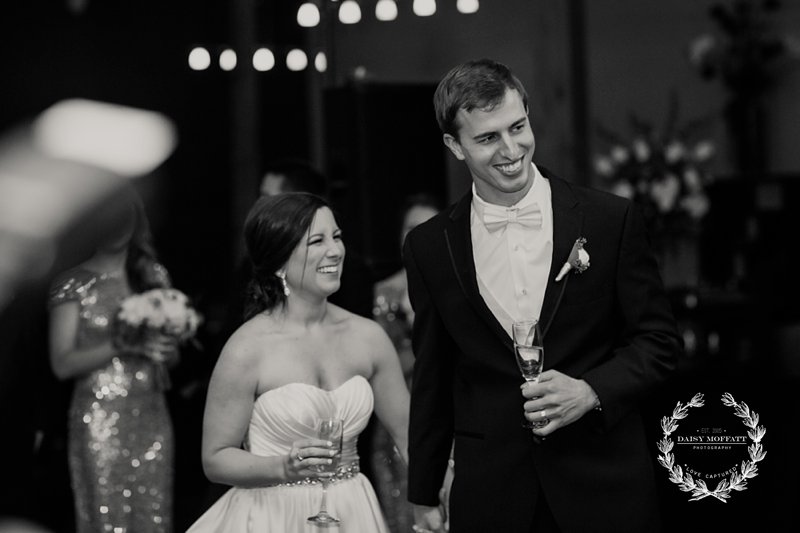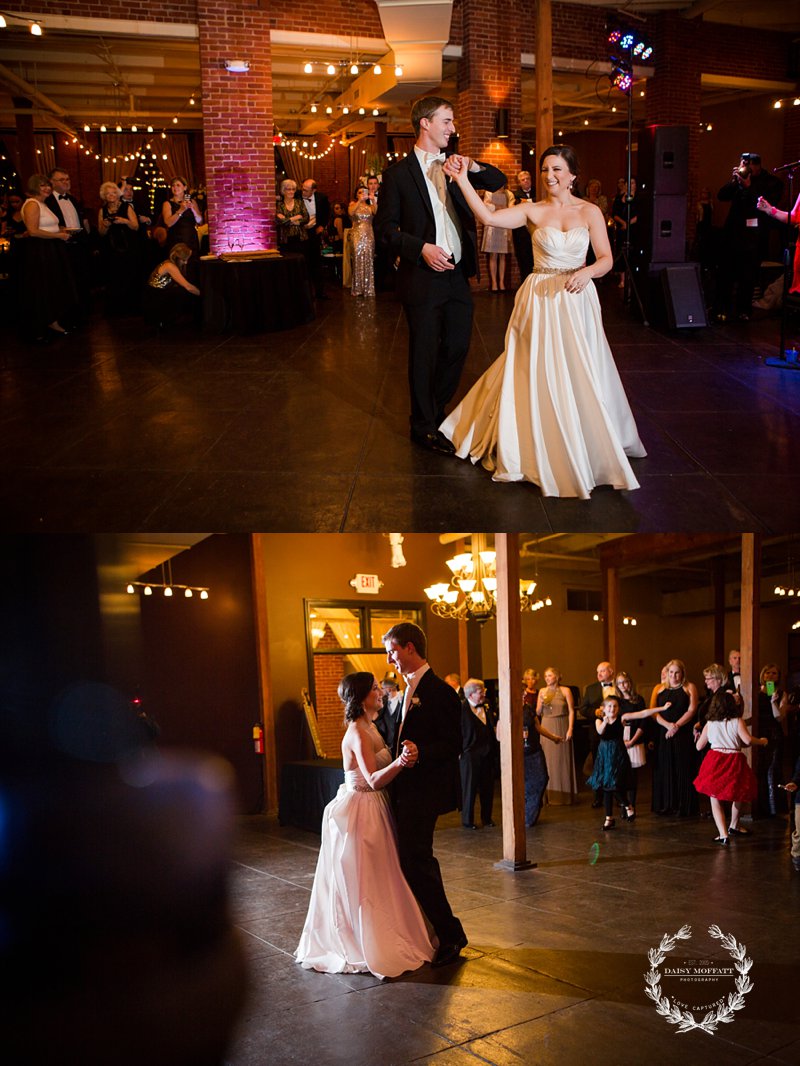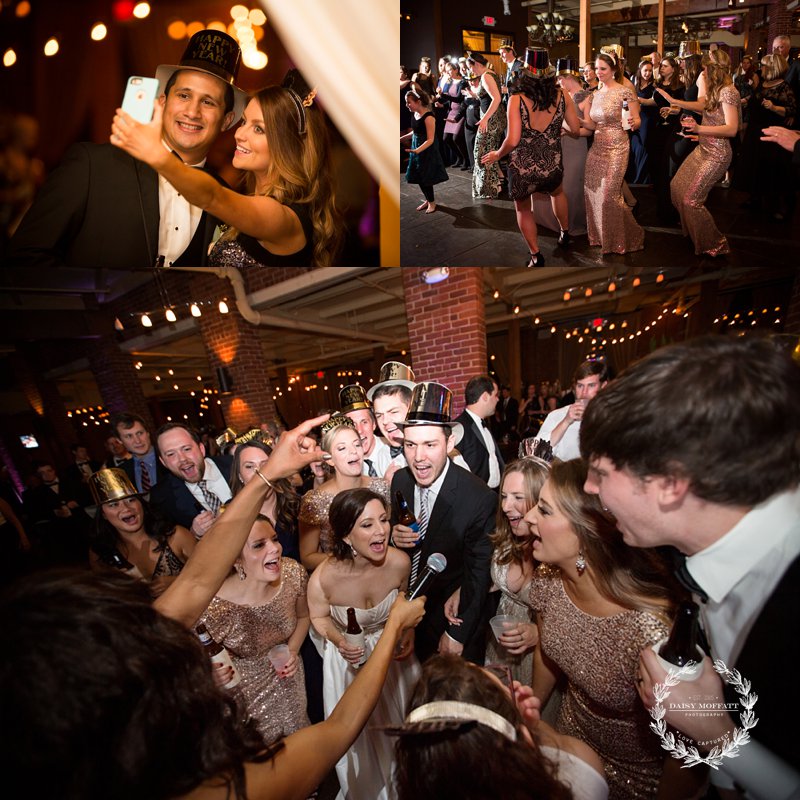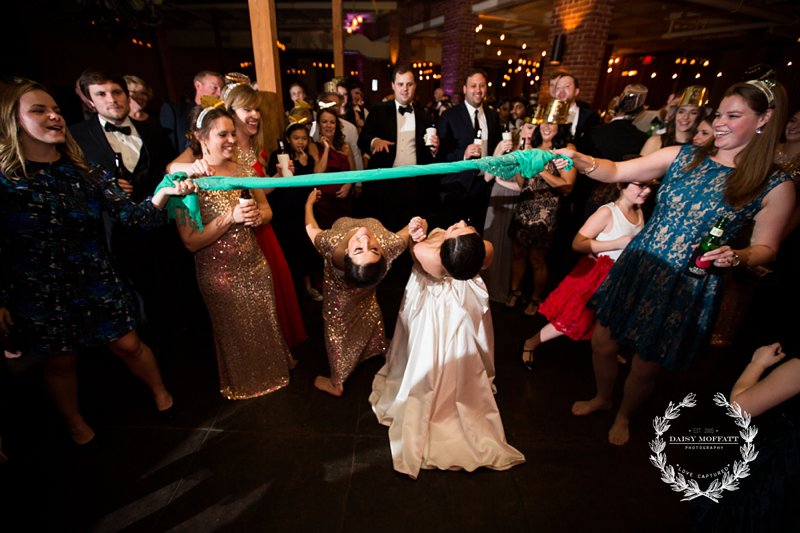 The Malemen Band brought the house down–awesome party you guys!!!!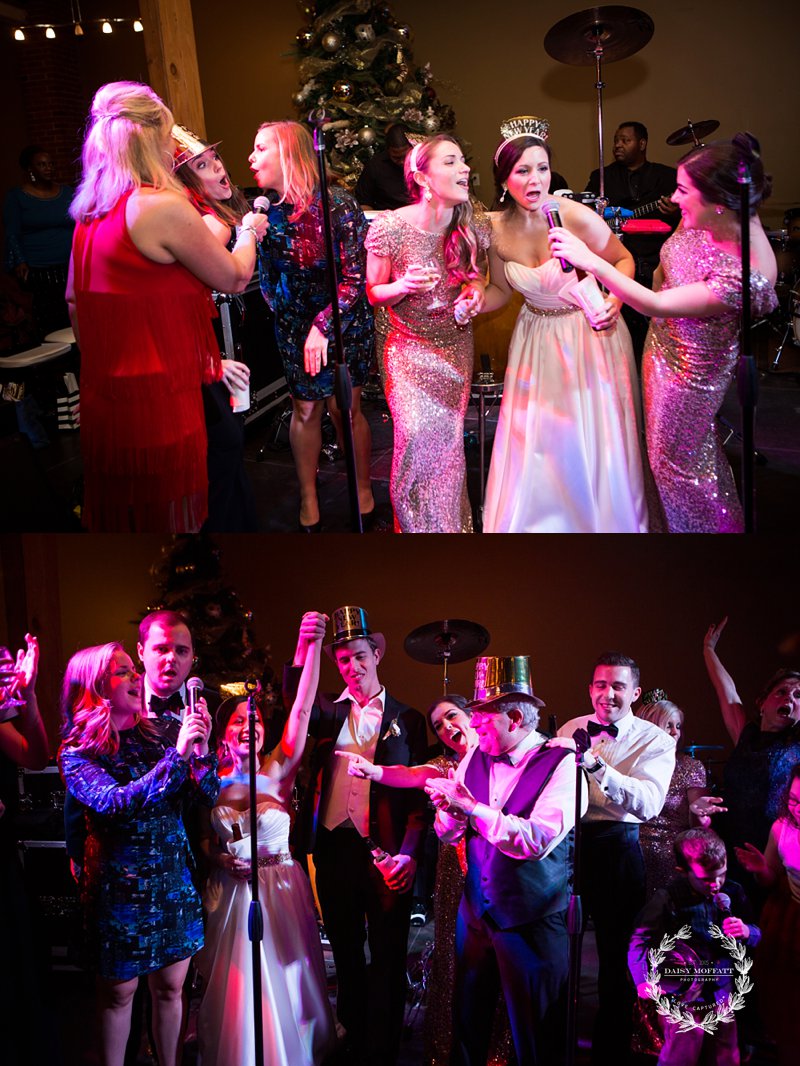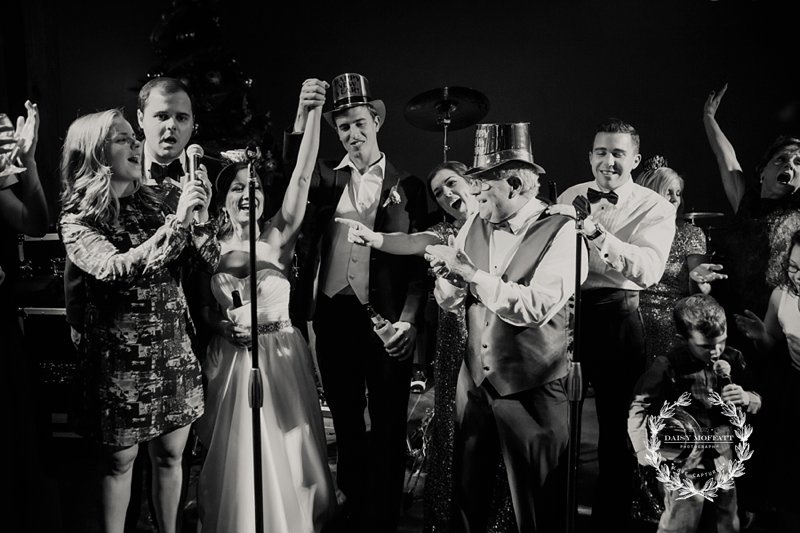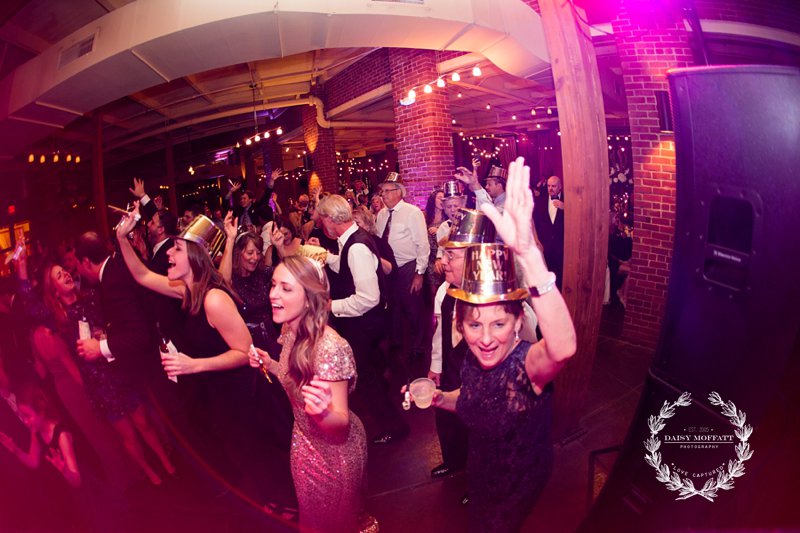 MAJOR kudos to Superior Celebrations–they were able to deliver these confetti cannons in time
surprising Emily and Travis and making their New Years Eve wedding truly unforgettable!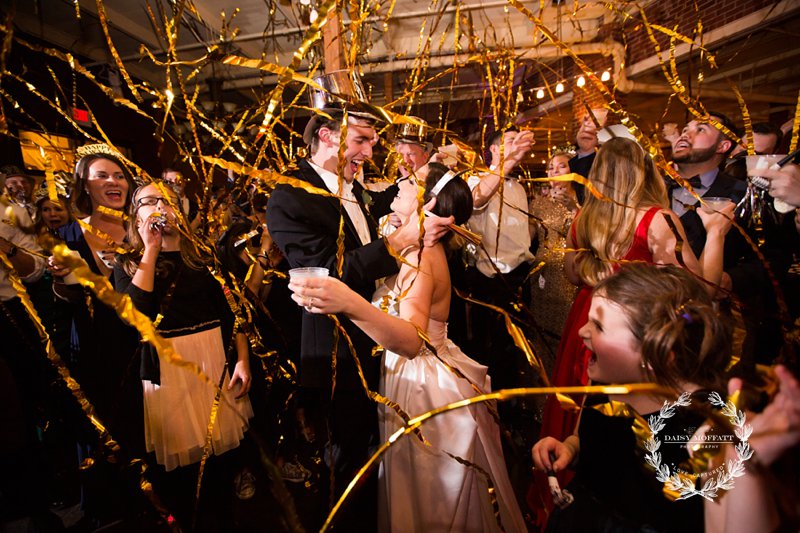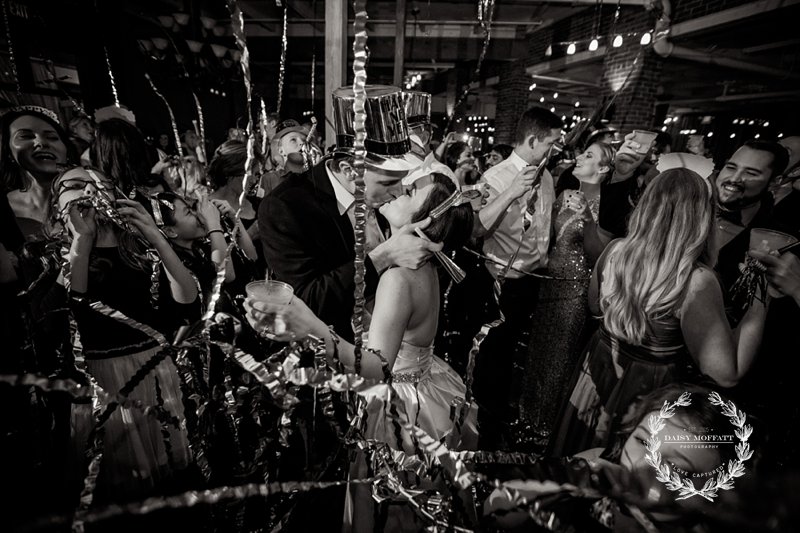 Emily and Travis both have the best parents!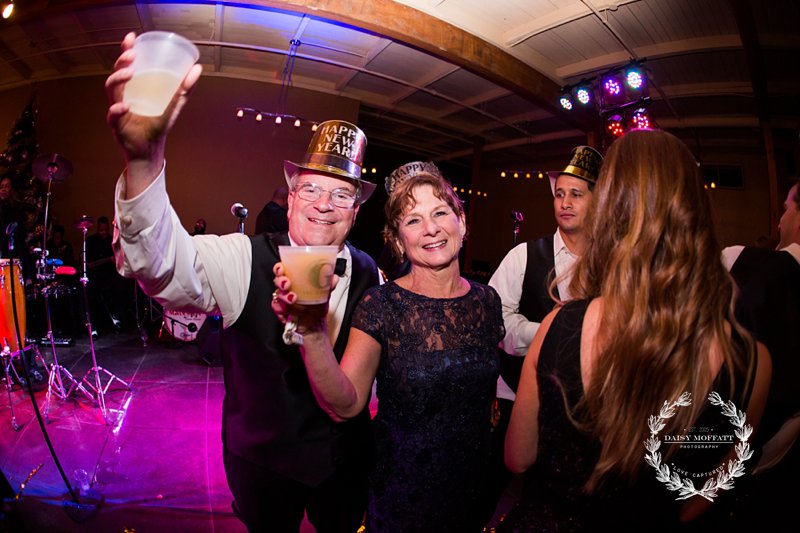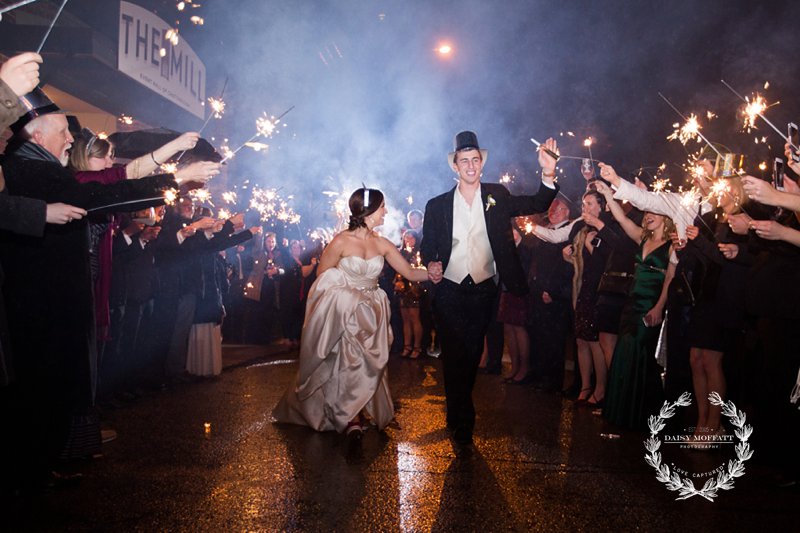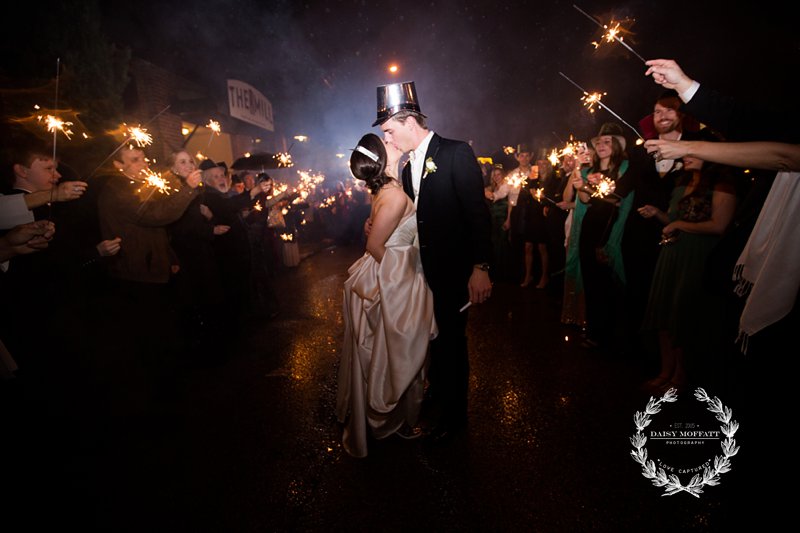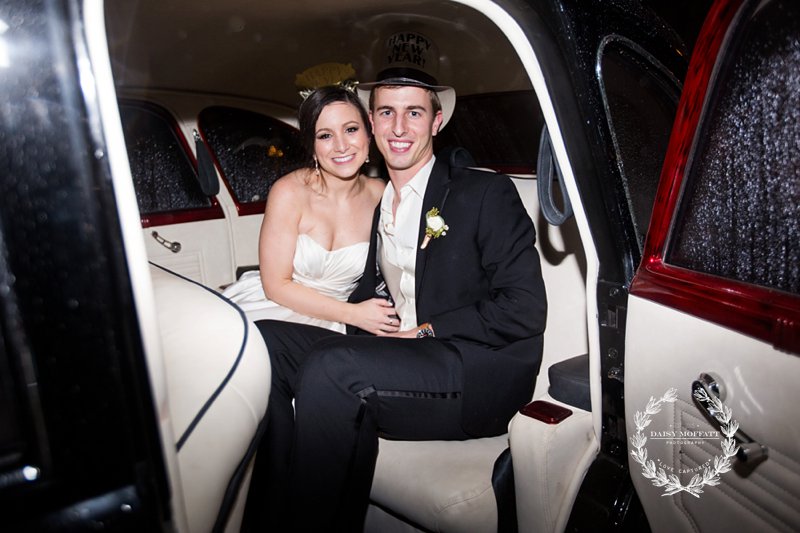 A HUGE Thank you to :
Superior Celebrations (Confetti Cannons)
First Cumberland Presbyterian