The hustle and bustle of the morning had slowed to a soft lull. The hair and makeup was complete, the toasts made, and now each of her bridesmaids slipped into their dresses preparing for Brittany's big moment.
Brittany paused one last time to check her makeup in the mirror propped on the chair, and then moved towards her awaiting custom two piece gown. As her mom laced her delicate corset and placed the final touches Brittany nervously glanced around the room. All eyes were on her. She knew that this moment would come but was a little surprised by just how excited and nervous she was. "How do I look?" she asked her teary-eyed grandmother. She was answered by happy laughter and cheers of support. Stephanie and I gave her cathedral train one last fluff and then snapped a picture of her in all her glory.
"Oh my gosh that's me?!" she replied after we showed her the picture, profiled against the window light. Brittany's eyes immediately welled with tears and she struggled to fight back the urge to cry.  It was more than she had imagined and her tears of joy left the entire room misty eyed.
After a few moments (and a few deep breaths) Brittany gathered her gown and stepped forward to finally begin her journey towards Patten Chapel. And I couldn't help but smile quietly — happy to know that Brittany truly saw herself as the incredible bride she had become.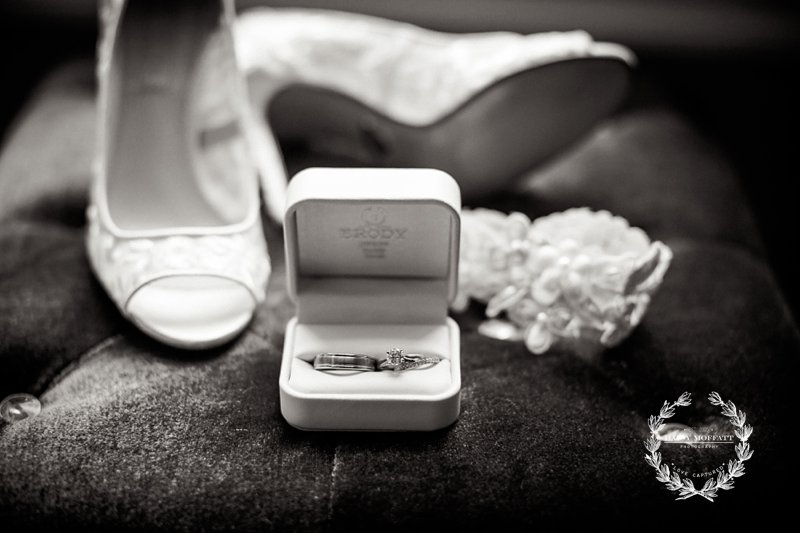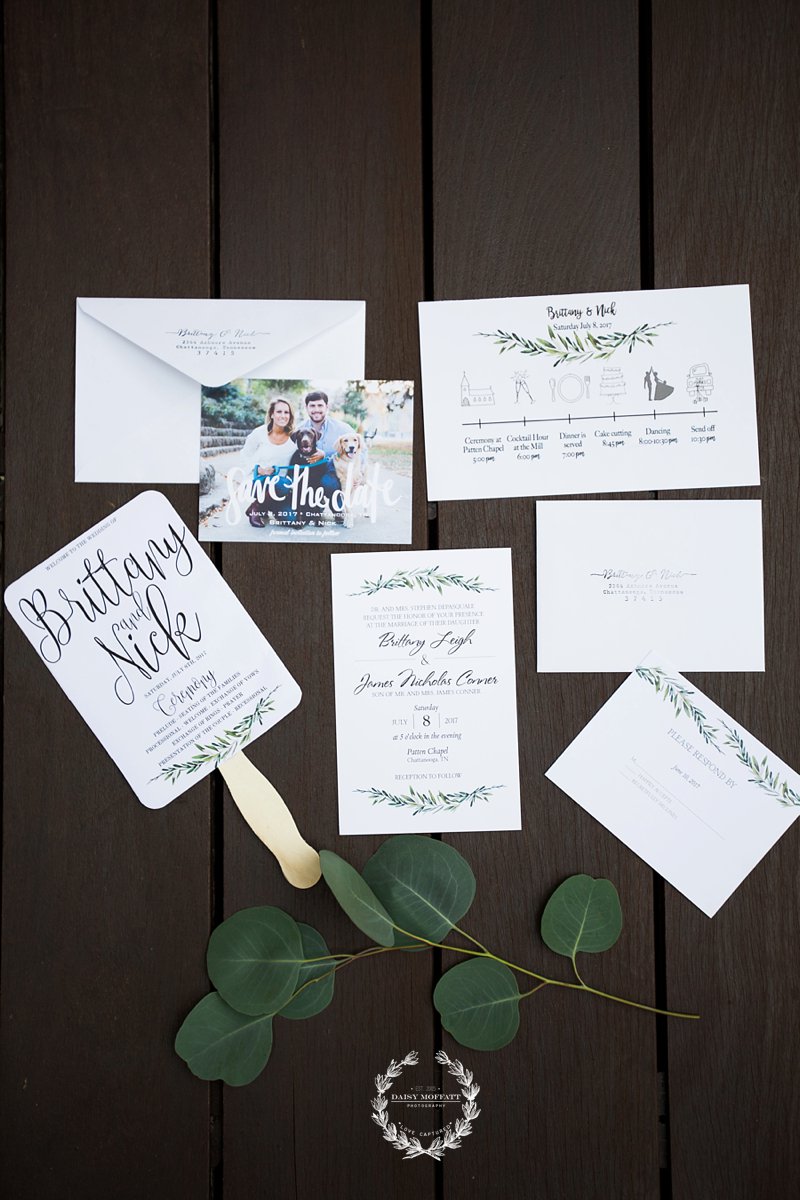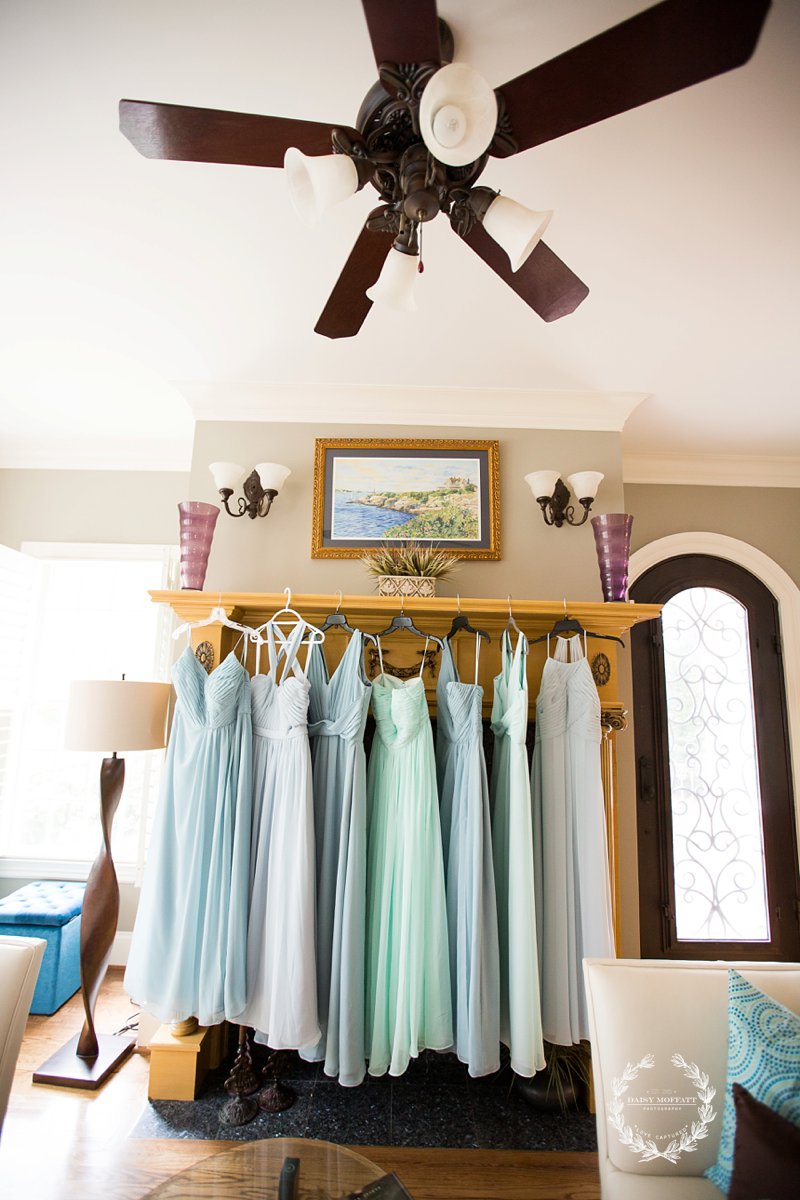 These pups! So many smiles lol!!!
Love these wedding shoes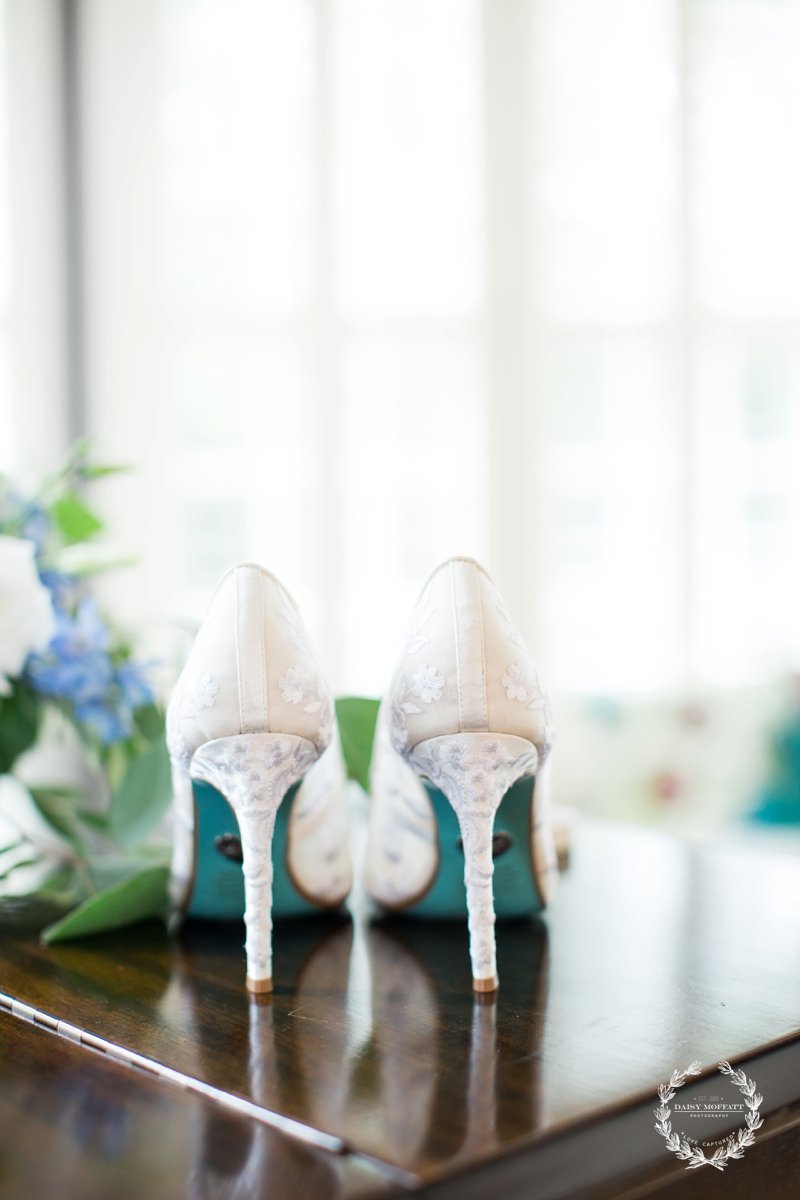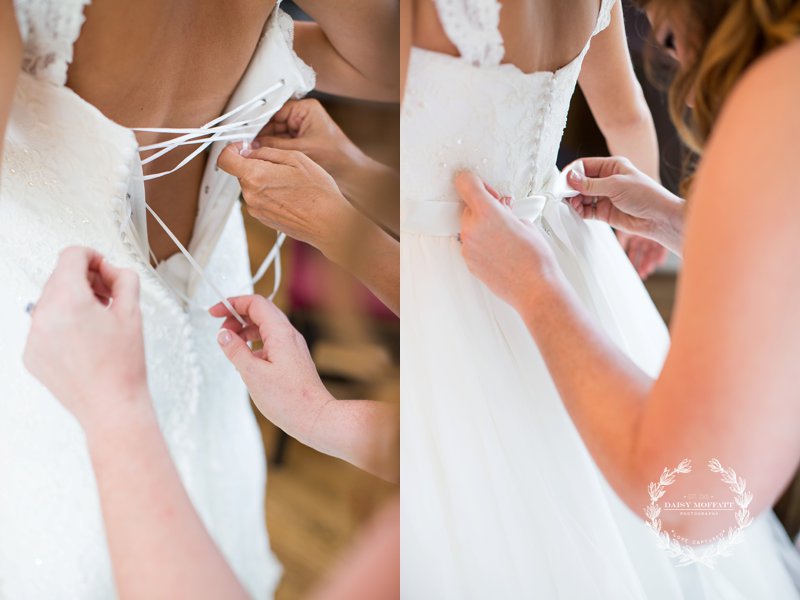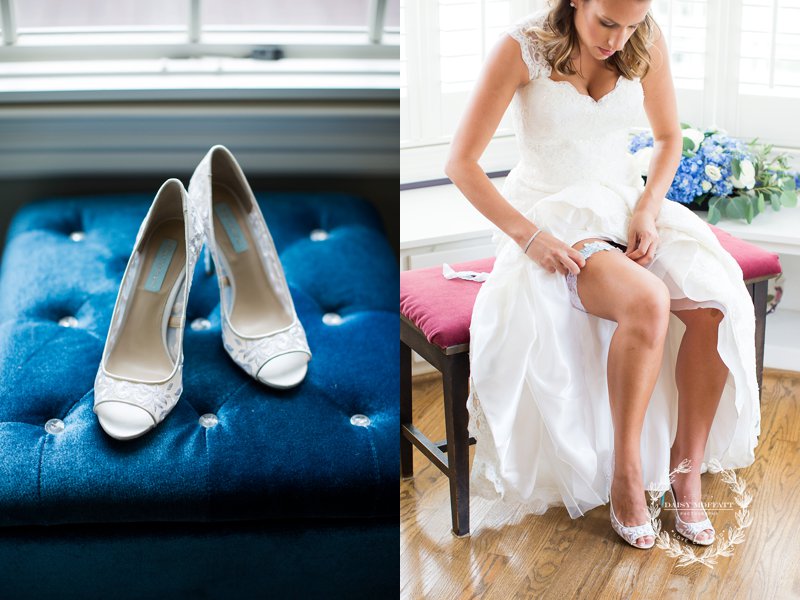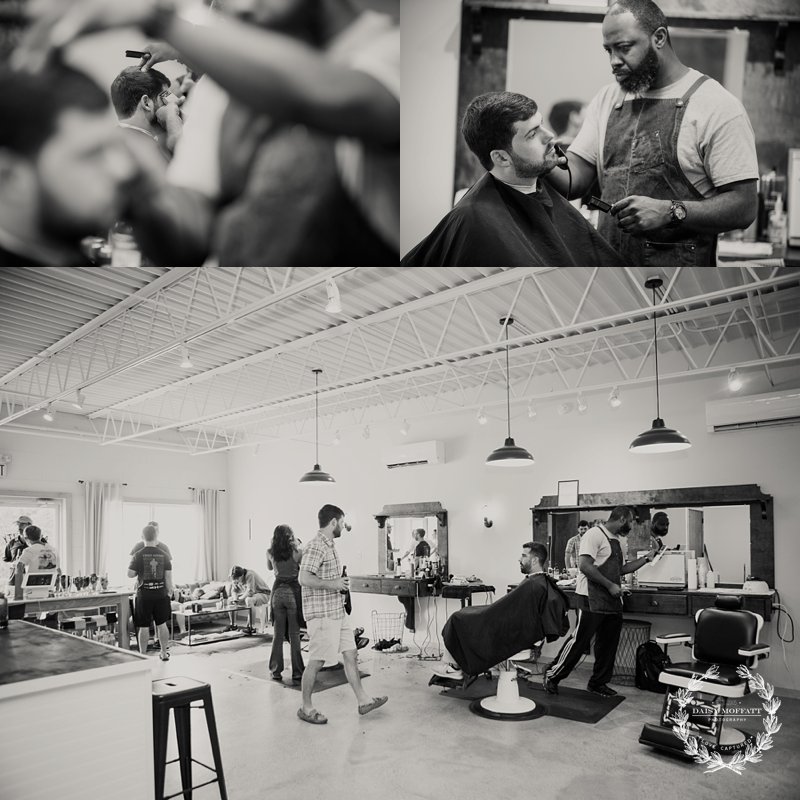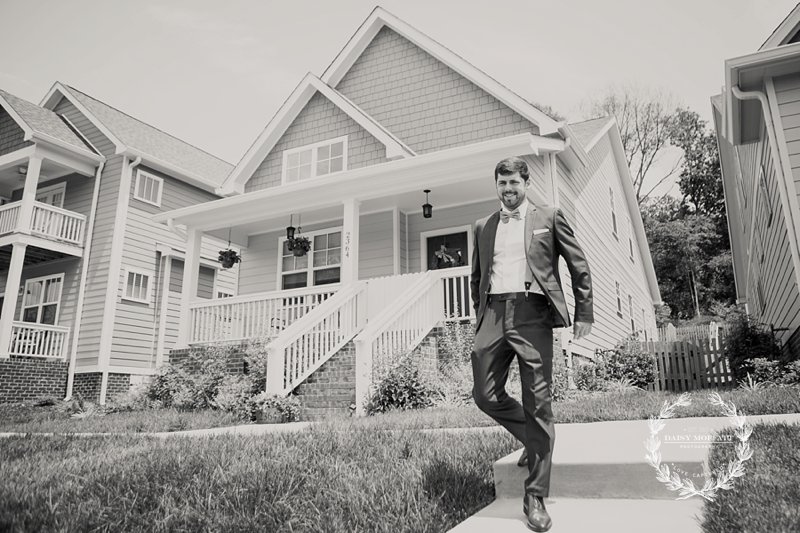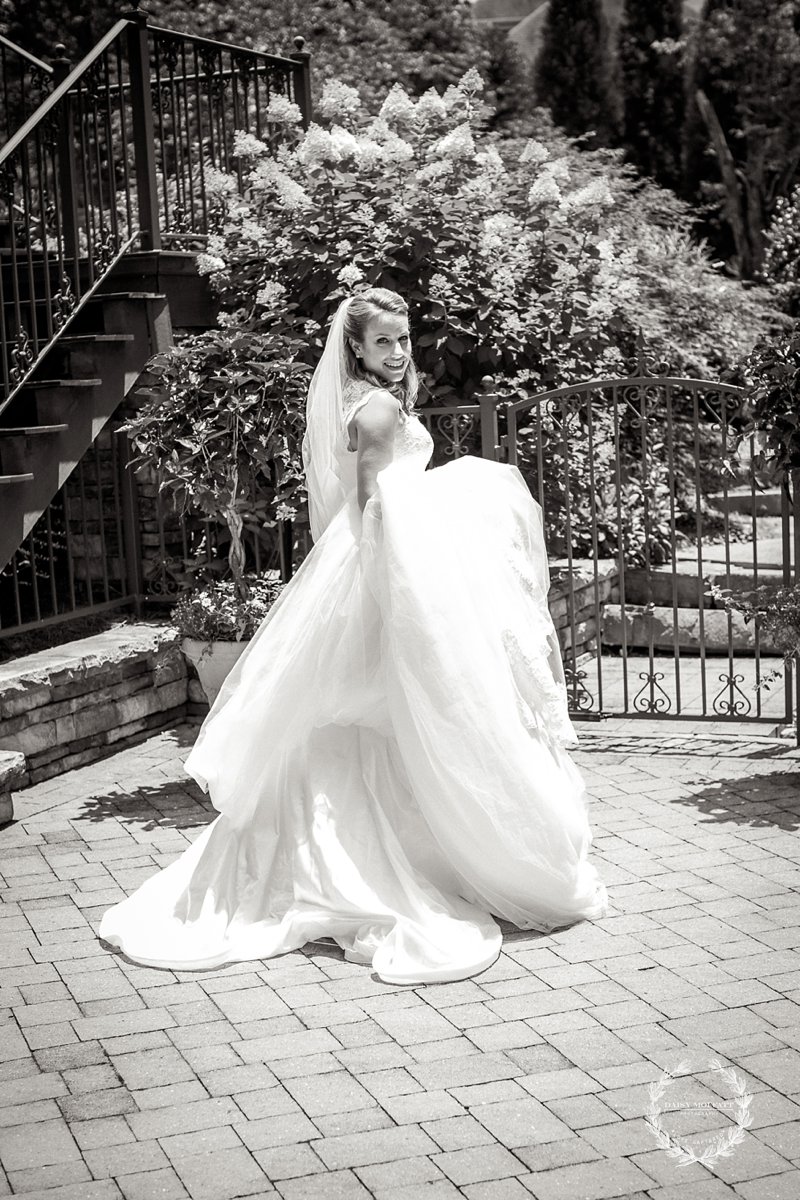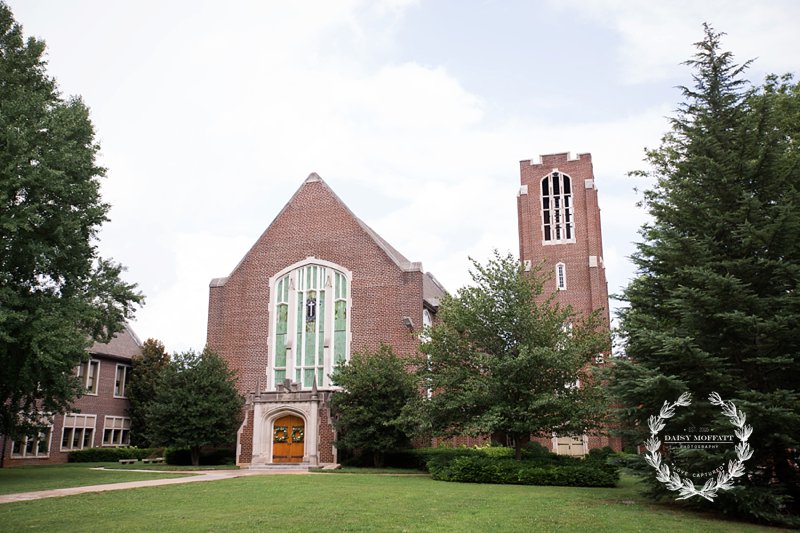 I'm such a sucker for a father daughter first look. LOVE!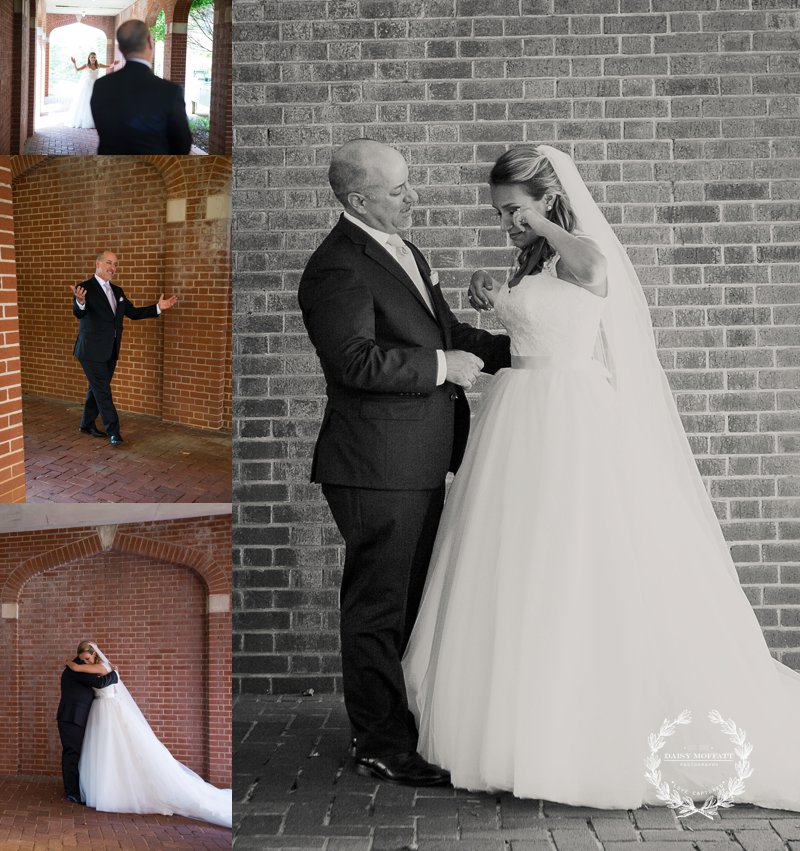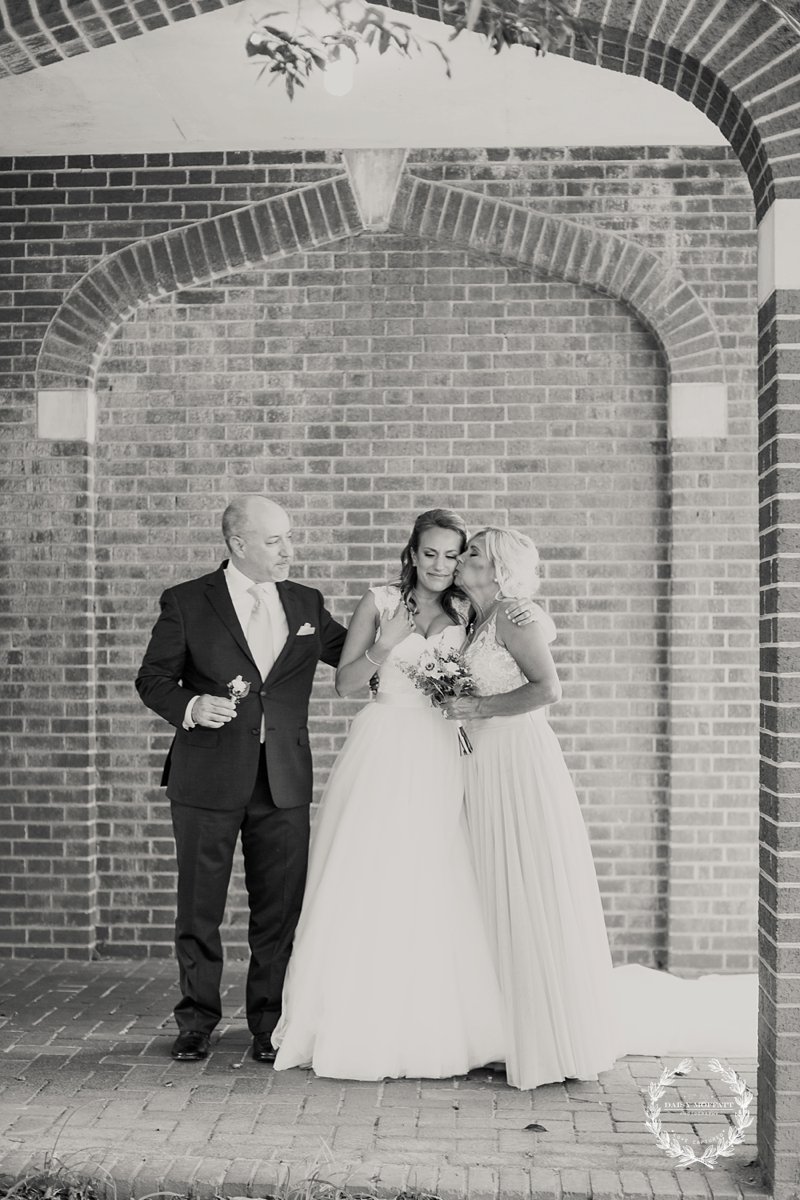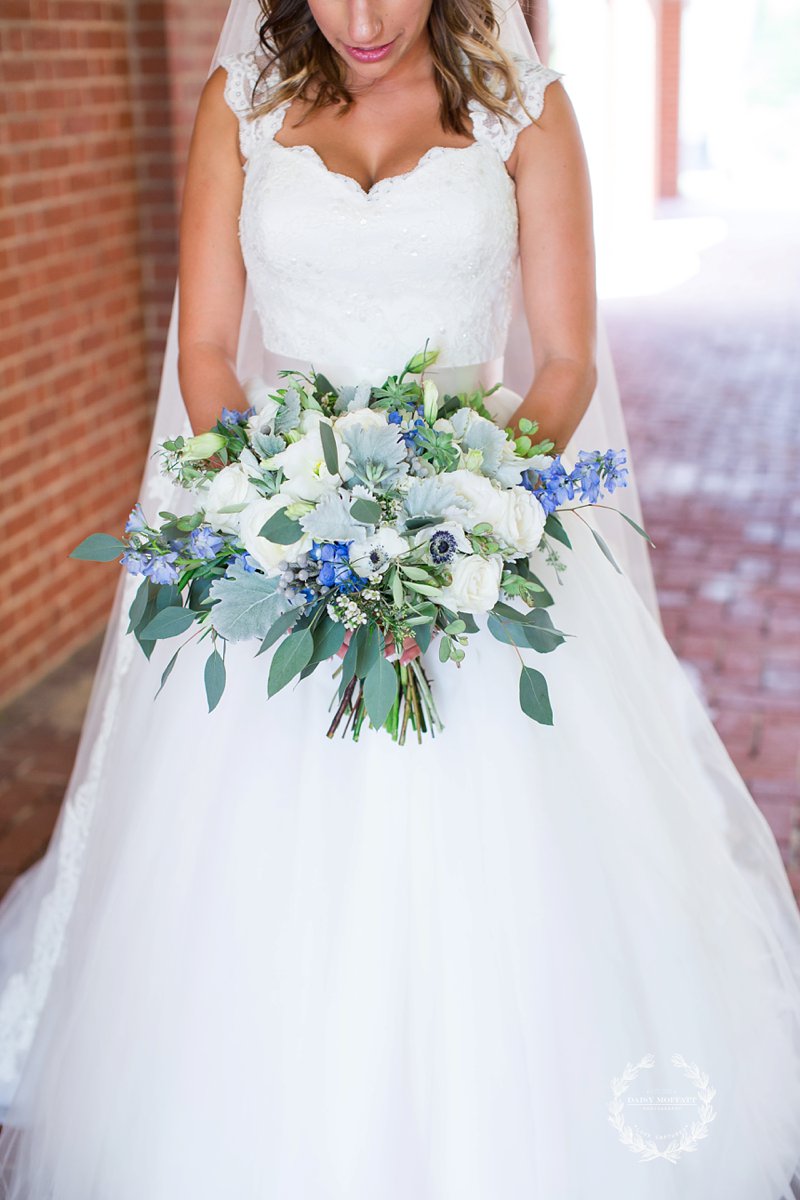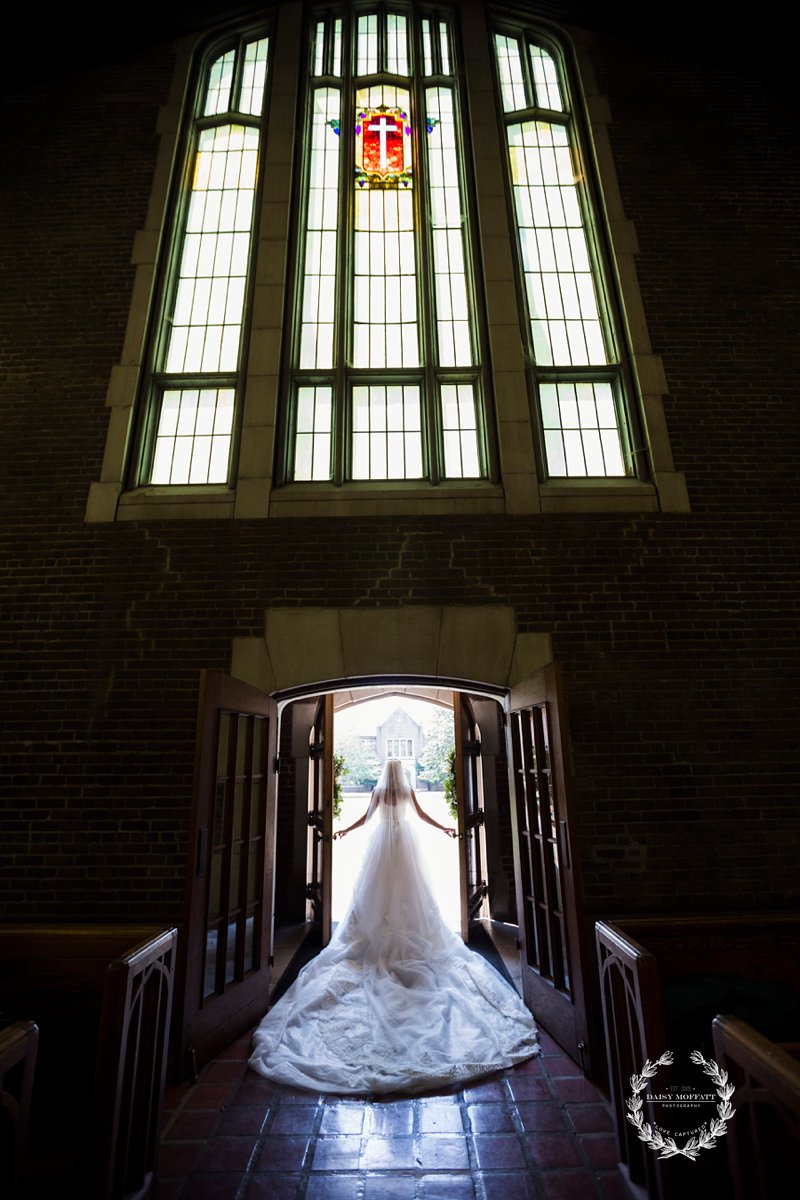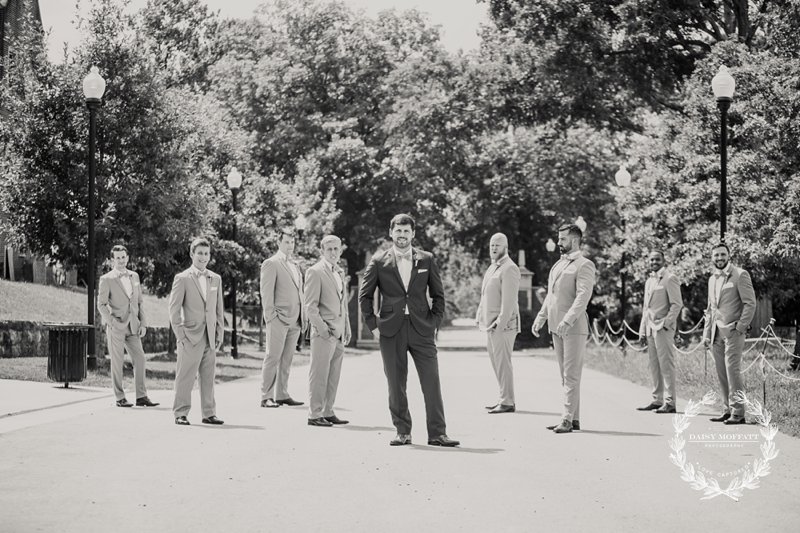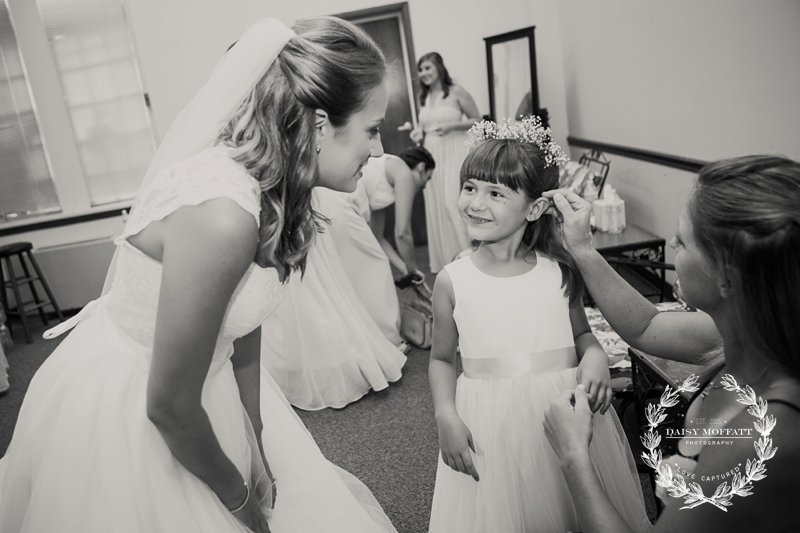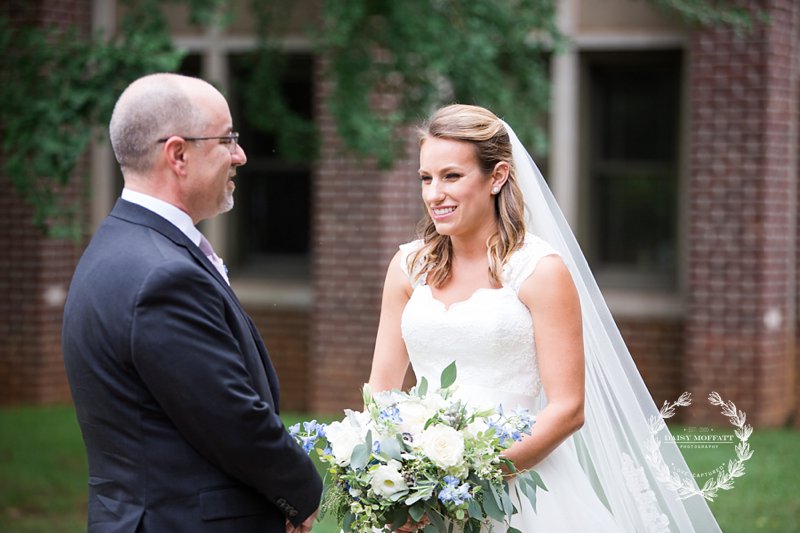 This moment gets me. Always.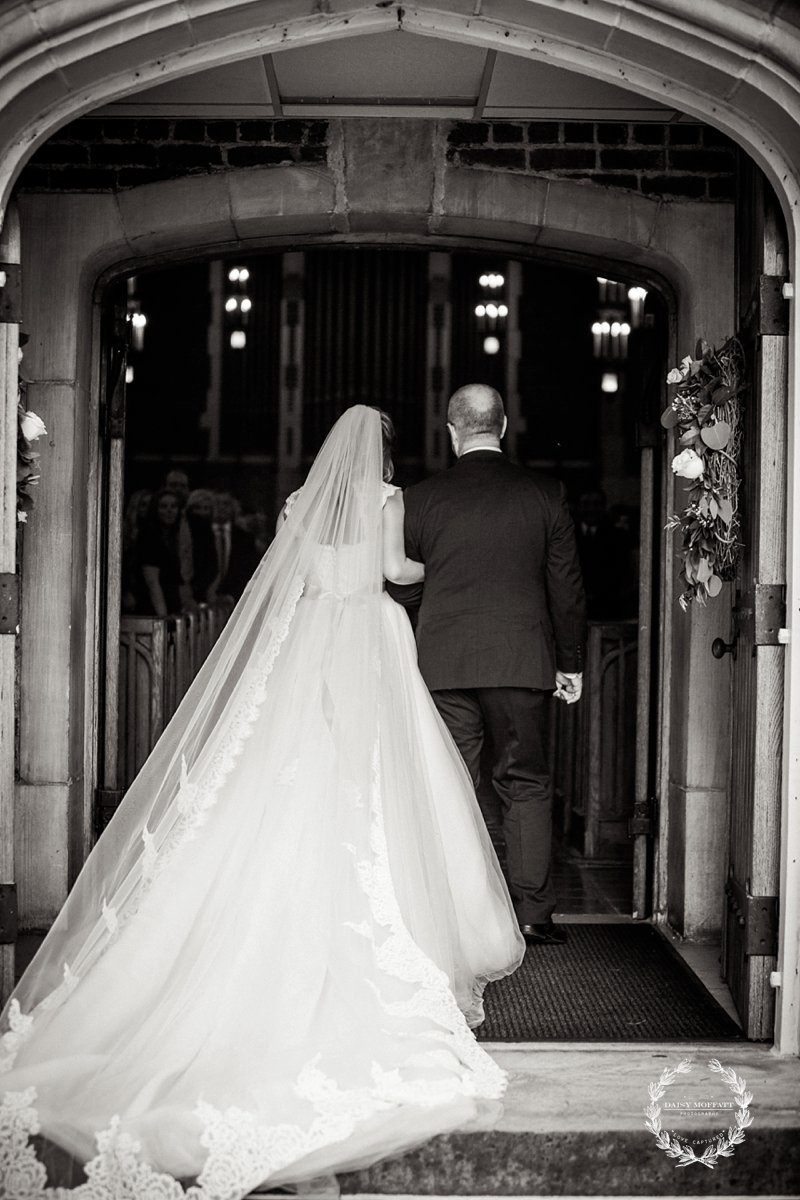 I love Patten Chapel. Such amazing architecture.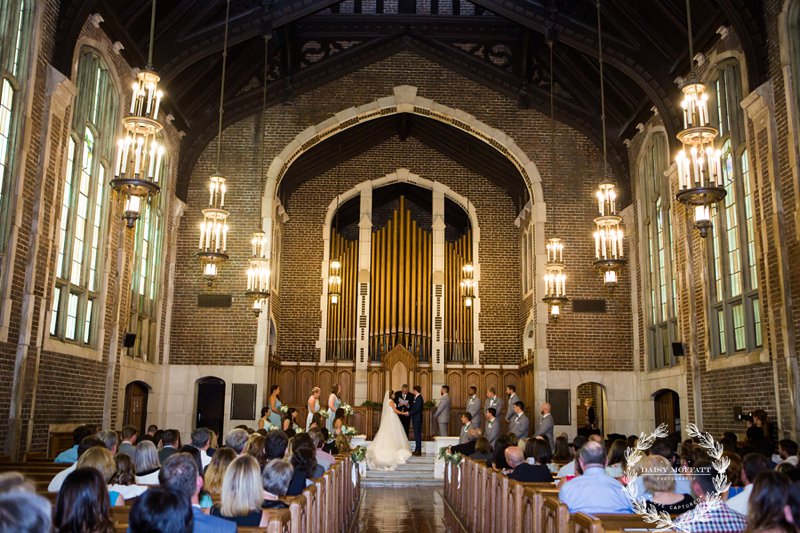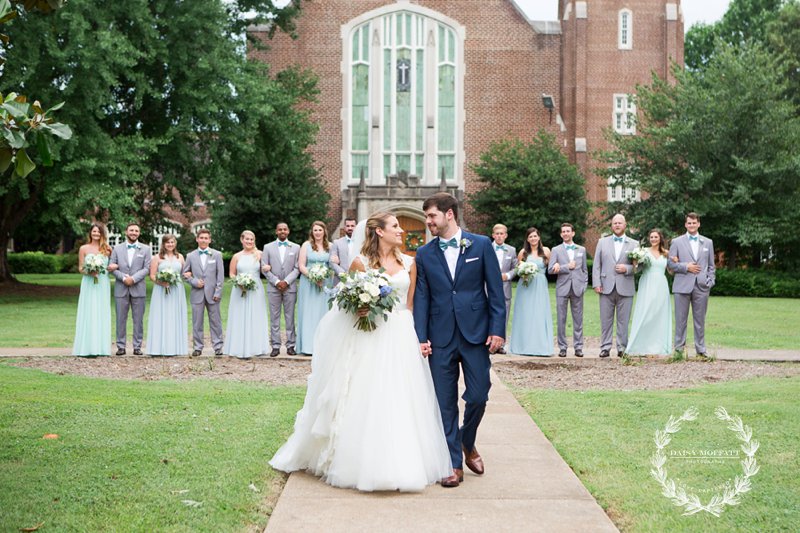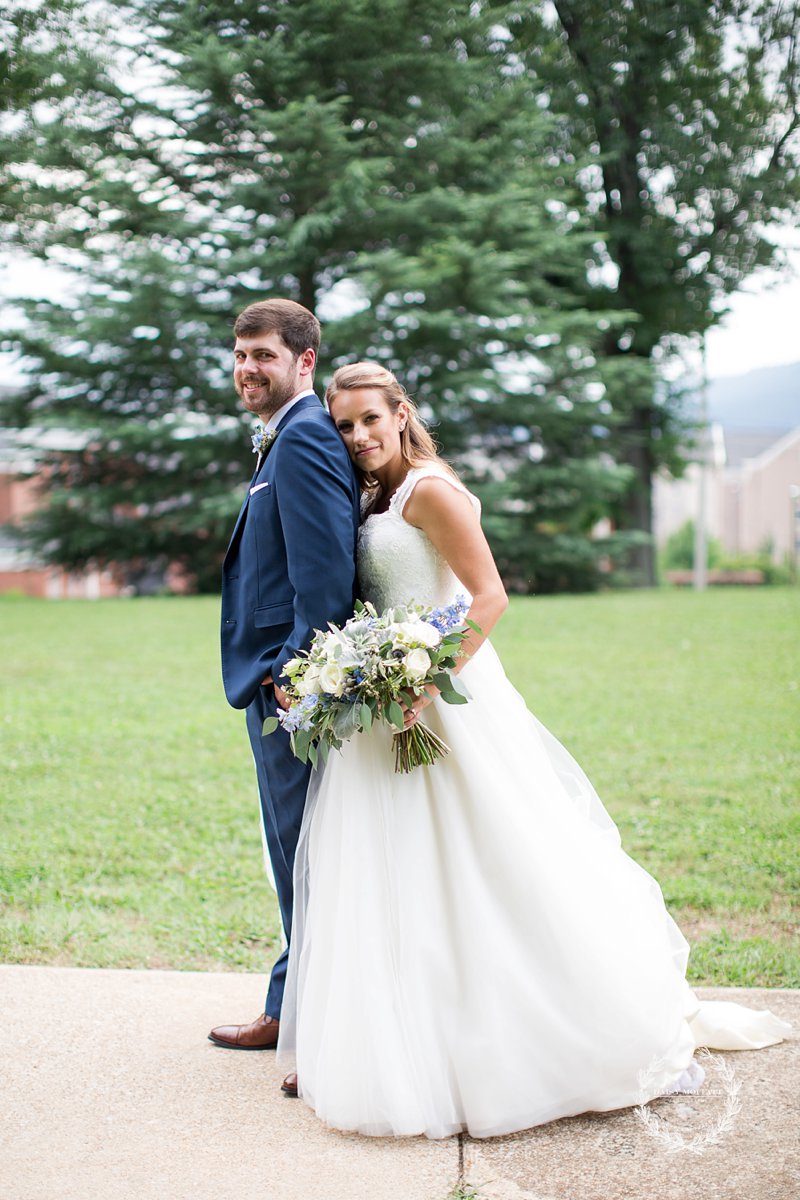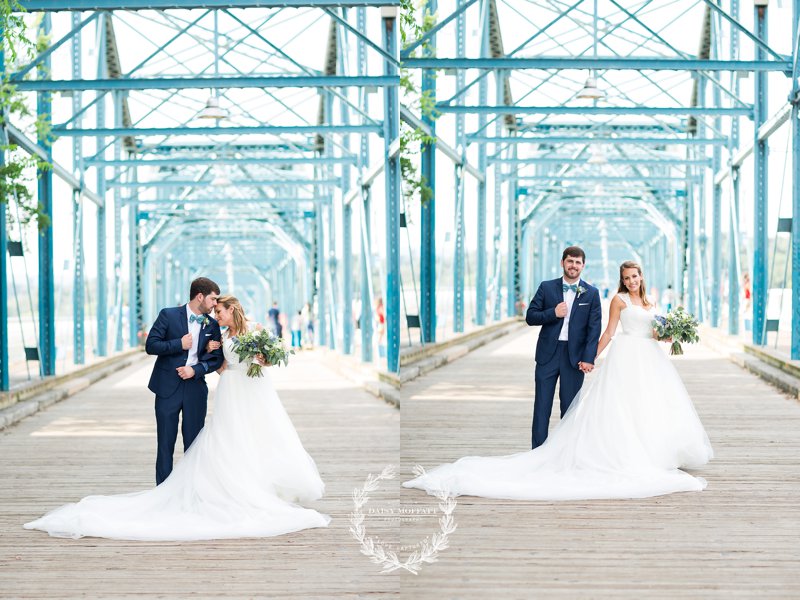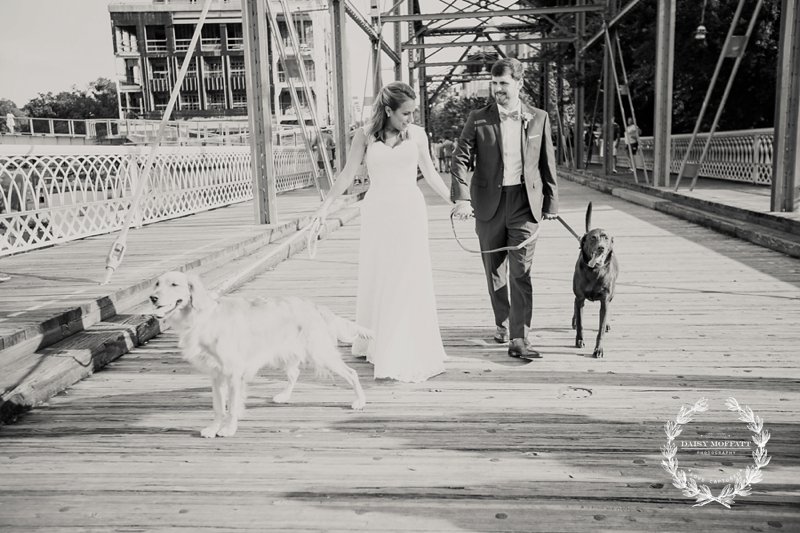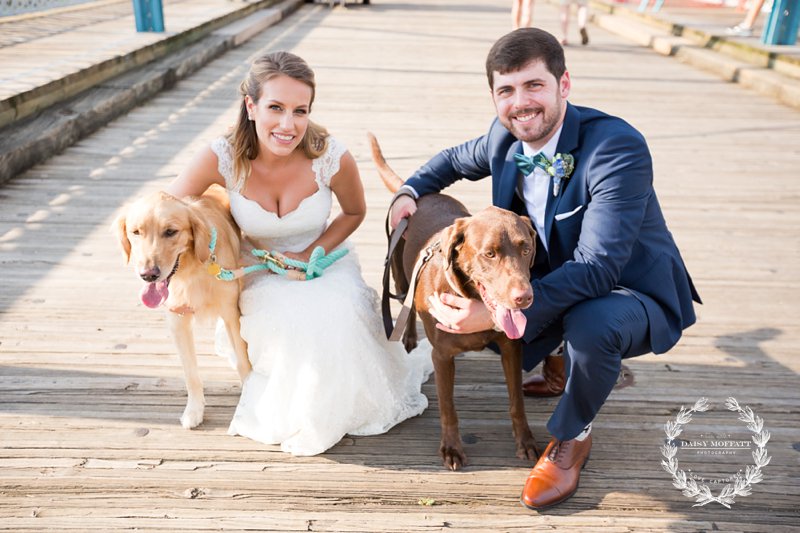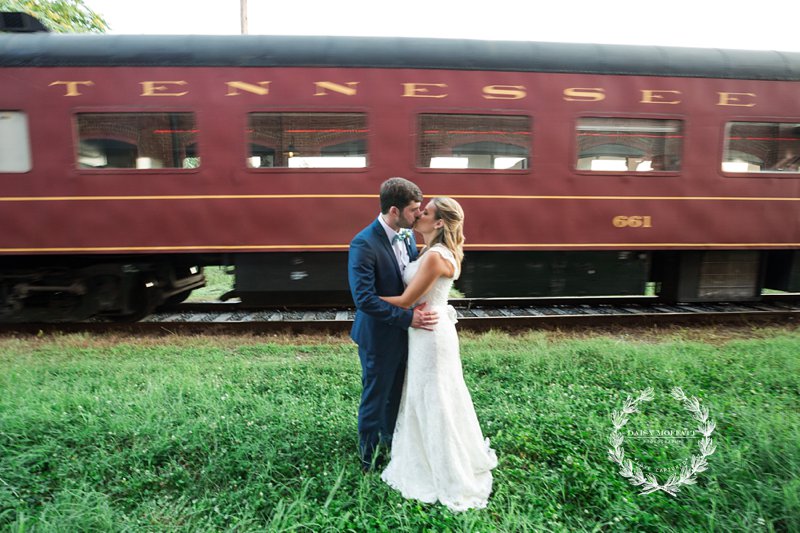 HAHA! You know we love a good dance party–great capture Beau!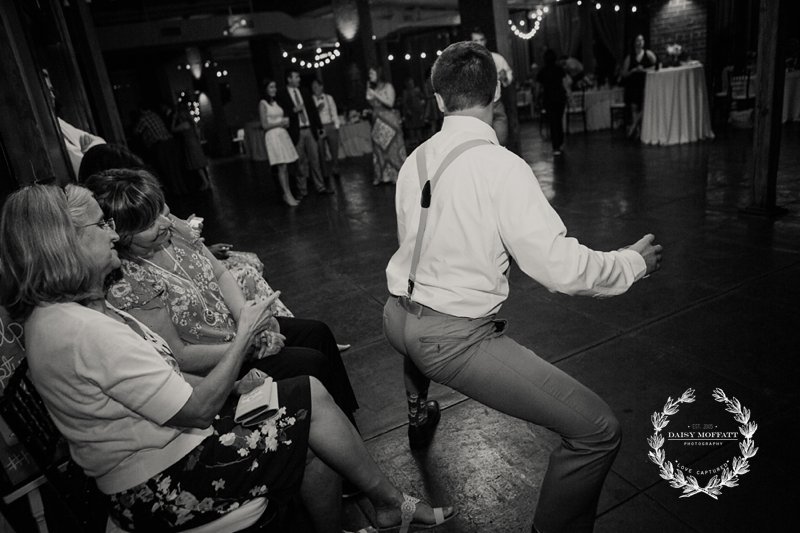 The groom and his groomsmen brought the house down with their choreographed dance. These guys were awesome!
You know it's a great party when the kitchen staff is dancing just as much as the guests!
Kudos to their DJ, the Milliondollaman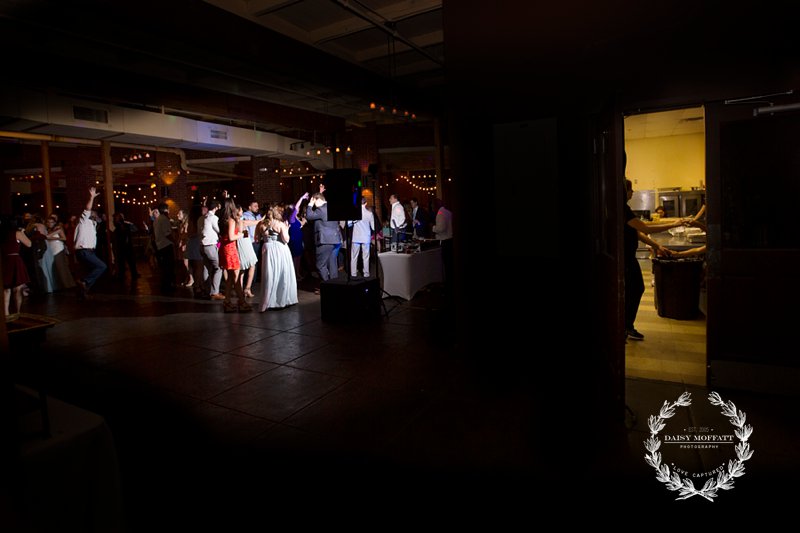 Thanks to:
Kleinfeld's Bridal New York
Patten Chapel
Melissa Cubberly
All City Barber Co.
The Mill
Milliondollaman DJ
A Silverware Affair
Mayflowers
Ashley Dorman Events
Fotobox
Milk and Honey
Yellow Cake Co.