Earlier this year Josh reached out, inviting us to be a part of an incredibly special moment between he and his (then) girlfriend, Elizabeth. He was planning his wedding proposal and wanted it to be perfect!
Over the past several months, while chatting about proposal plans and details, Josh would proudly share more and more about Elizabeth and what an amazing woman she was. I honestly couldn't wait to meet her! We settled on a breathtaking overlook here in Chattanooga, loaded up our equipment and put on our sneaky pants (yeah those are a thing). Josh arranged to have handwritten letters throughout the park alongside single white hydrangeas (Elizabeth's favorite flower). The letters were titled "For Better", "For Worse", "For Richer" and "For Poorer" — such a cute proposal idea! He walked her through the park and after she tearfully finished the fourth and final letter Josh smiled, quietly knelt down and asked for her hand in marriage. Beau and I were grinning behind our lenses (we're both pretty sappy if you can't tell) and knowingly locked eyes with each other. They were embarking on an incredible new adventure and we were so honored to capture their first steps forward.
Thank you Josh and Elizabeth for allowing us to photograph your sweet wedding proposal–we so enjoyed getting to know you both!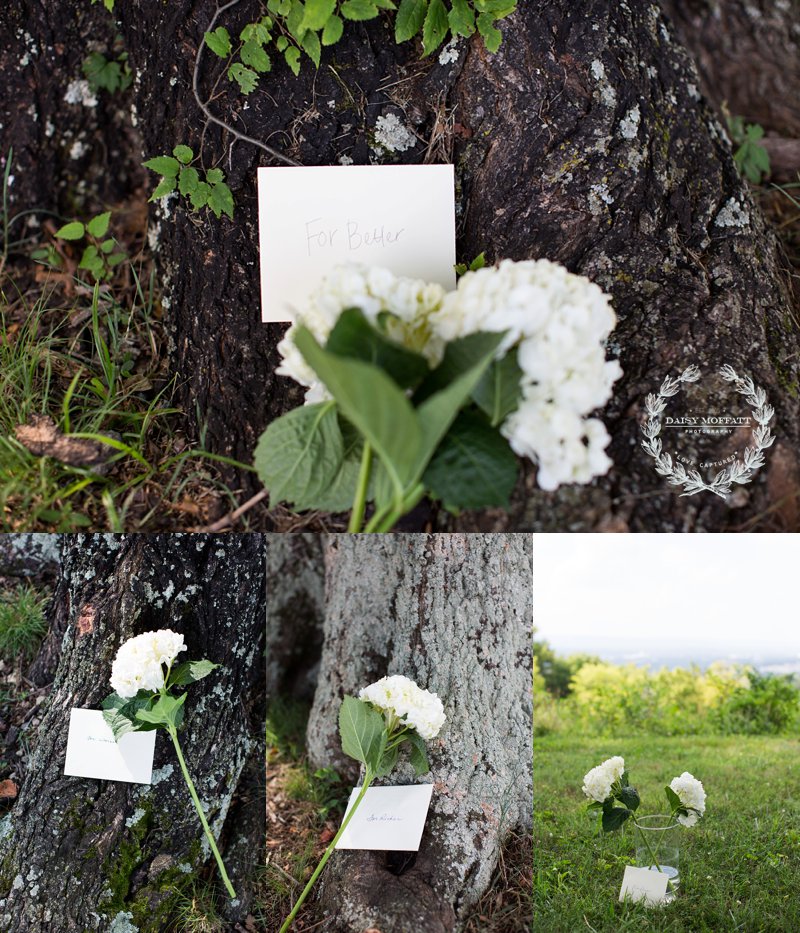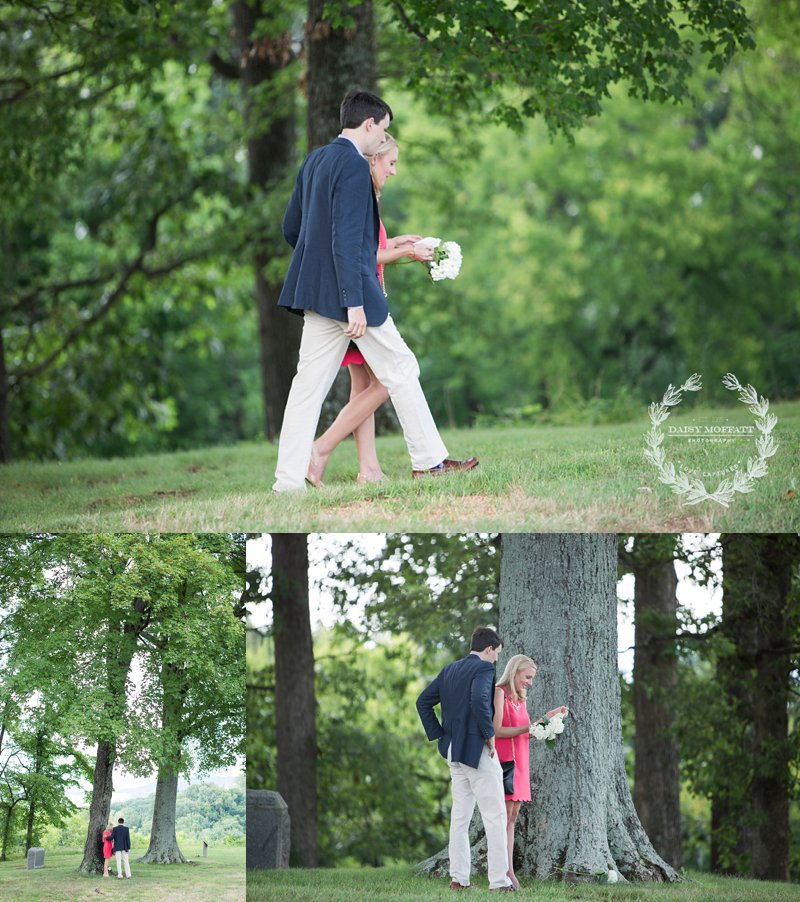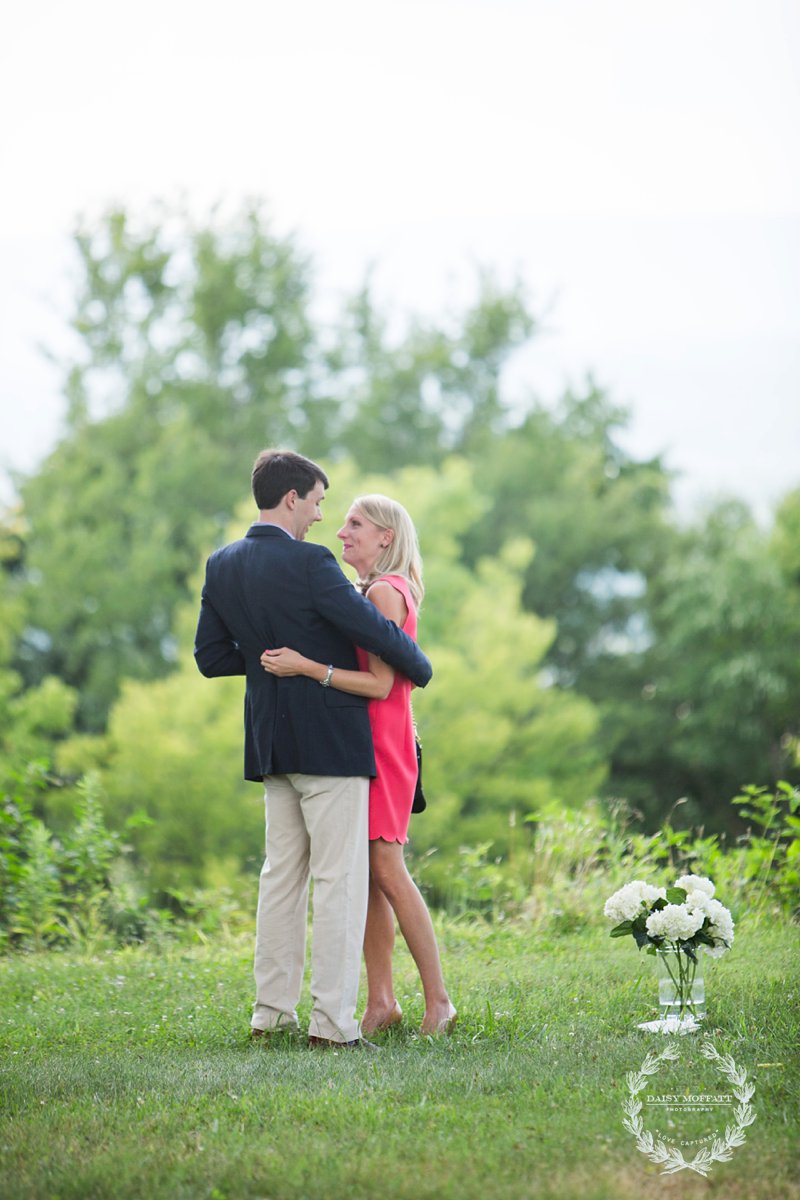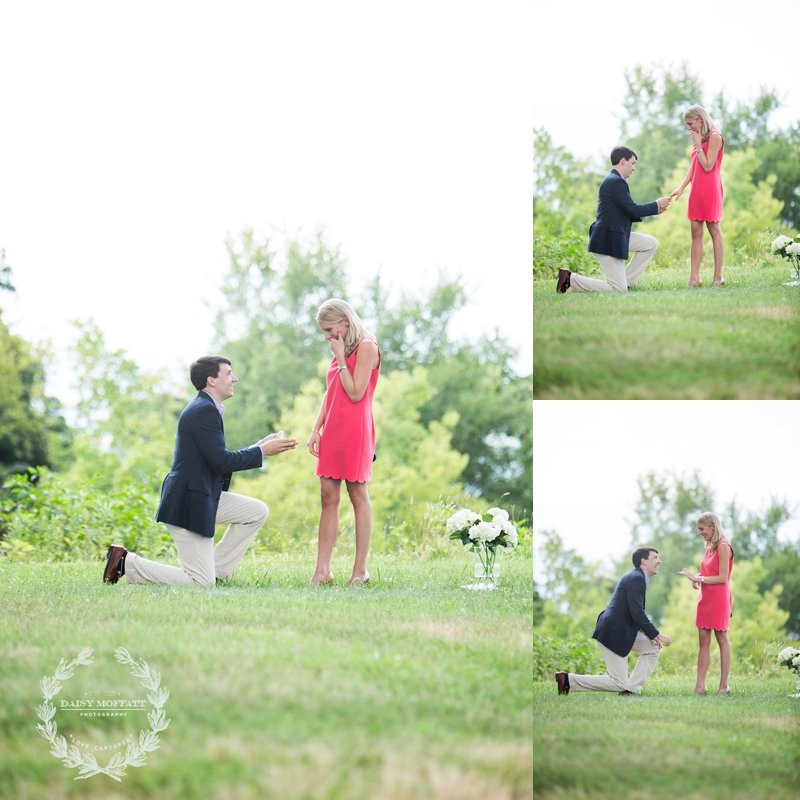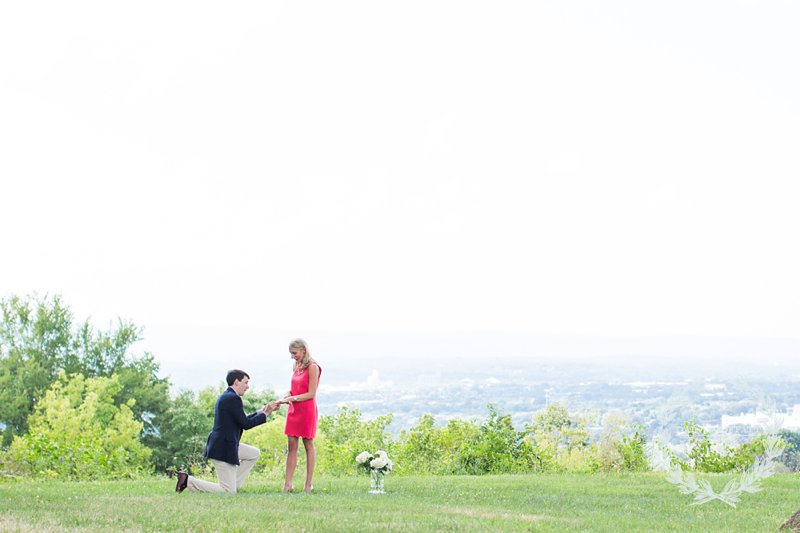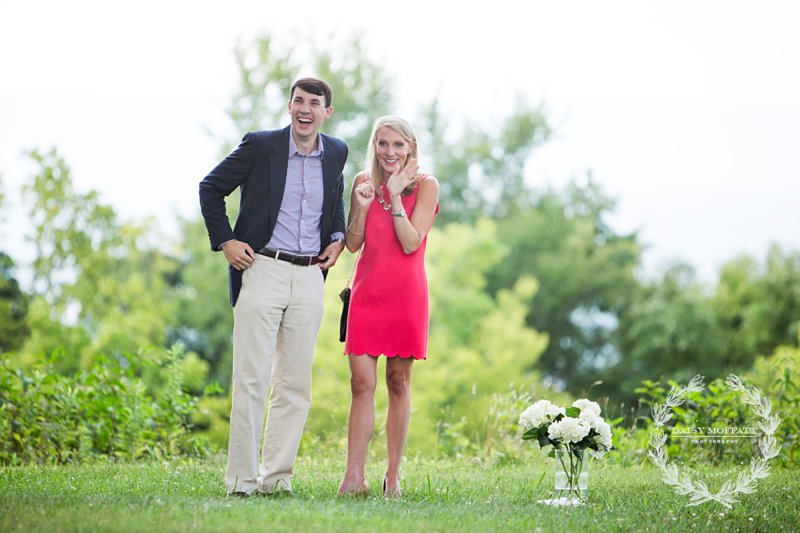 She finally spotted us lol!